Fiebig (nee Cherbo), Sharon Louise
(May 11th, 2018)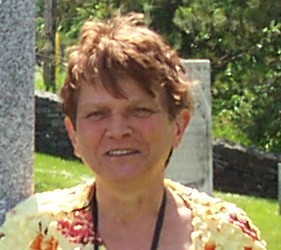 Sharon Louise Fiebig (nee Cherbo) – 1943 – 2018
At Glengarry Memorial Hospital, in Ontario on Saturday, January 13th, 2018 Sharon passed away at the age of 74. She was the beloved wife of Udo Fiebig and dear daughter of the late Grace and 'Pete' Cherbo of Sirdar, BC.
She is survived by loving brother Robin Cherbo (& Colleen) and a loving sister, Joan Haddad (& Wayne), as well as the proud Aunt of Wanda Thomson (Terry & nephew BJ) and Cora Tschetters (Cecil) of Cranbrook; as well as, cousins Grant Douglas (& Janice) and Carl Douglas (& Diane) and second cousins, Brooke, Connor and Greyden.
Sharon was born in Creston, went to elementary school in Sirdar and attended Prince Charles Secondary School in Creston. She worked in Vancouver, BC for a number of years and where she met and married her husband Udo Frebig. After a few years, they moved to Ontario where Udo continued his work running a warehouse. After a number of years they retired and bought a house in North Lancaster.
Sharon lived a full life enjoying Udo's family and visiting her family in BC. She liked taking care of her garden, collecting Teddy Bears and also enjoyed taking care of her numerous cats. Sharon will be fondly remembered by her family, extended family, neighbours and friends. Following her funeral in at Glengarry Funeral Home in Ontario in January, a 'Celebration of Life' will be held at the Royal Canadian Legion in Creston, BC (137 11th Ave N), on May 27th at 2 pm.