Dunsmore, Robert (Bob)
(October 23rd, 2017)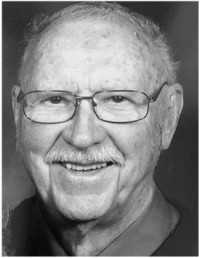 Robert (Bob) Dunsmore
Born in Nelson August 3, 1928 to Alex and Ina Dunsmore, died October 10, 2017
Bob grew up in South Slocan and later apprenticed with West Kootenay Power as a Machinist. In 1951 he enlisted in the Royal Canadian Navy and began to see the world. He met Diana the love of his life, in Victoria and they secretly married on May 25th 1954. Bob returned to South Slocan, eventually being employed with West Kootenay Power for 30 years, retiring as Manager of Generations in 1990. Bob is survived by his wife Diana and his two sons and daughter. Family time was spent camping and boating in the Kootenays.  After retiring Bob volunteered many hours with the Nelson Electric Tramway Society. Bob enjoying the competition and camaraderie of bowling. He loved golf, curling, hockey, woodworking, playing the organ and spending time with his 7 grandchildren 4 great grandchildren. He will be greatly missed by his family and friends.
Bob was much loved by many, especially his family
Memorial service: 11 am on October 21, 2107 at the United Church in Nelson.
In memory donations can be made to Nelson Jubilee Manor Foundation, 500 Beasley St, Nelson, BC.