Dufresne, Andre Joseph Alfred
(June 16th, 2021)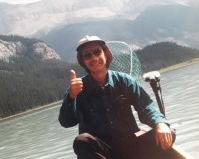 A notre chers André très aimant de la vie, repose en paix , veille sur nous et aide nous sur notre chemin jusqu au jour ou nous nous retrouverons.
Nous savons que tu croyais en la vie éternelle et dans la gratitude de la vie. Nous tenons à te remercier pour tout! Ta famille, tes enfants, petits-enfants, amis et nous te garderons dans notre coeur en continuant a te confier nos secrets et nos bonheurs.
Merci à tous pour votre support et pour vos bons voeux!
André gardait (Dans sa poche) et répétait toujours cette parole  , ¨Ne vous inquiêtez de rien, mais en toute chose faites connaitre vos besoins a Dieu par des prières et des supplications, avec des actions de grâces.
Et la paix de Dieu, qui surpasse toute intelligence, gardera vos coeurs et vos pensées en Jésus-Christ¨.
Philipiens 4:6-7
To our dear André, very loving of life, rest in peace, watch over us and help us on our way until the day when we will meet again.
We know you believed in eternal life and in the gratitude of life. We would like to thank you for everything! Your family, your children, grandchildren, friends and we will keep you in our heart by continuing to entrust you with our secrets and our happiness.
Thank you all for your support and for your good wishes!
André kept (In his pocket) and always repeated this word, ¨Do not worry about anything, but in everything make your needs known to God through prayers and supplications, with thanksgiving.
And the peace of God, which surpasses all understanding, will guard your hearts and your minds in Christ Jesus.
Philipians 4: 6-7