Nelson Legion hosts Remembrance Day Ceremony along with Live Stream access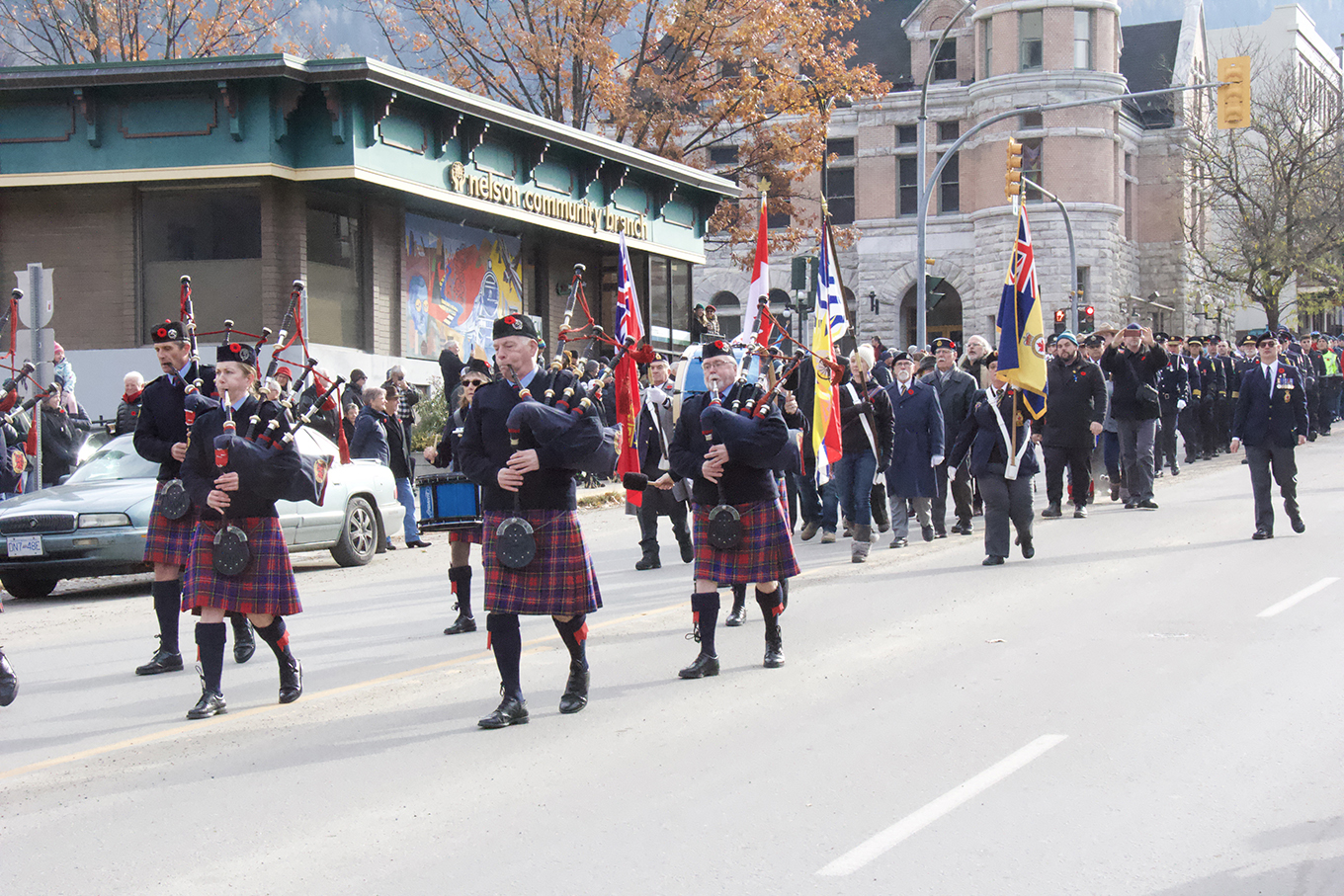 Saturday is the 11th day of the 11th month of 2023 and the Nelson Legion No. 51 would like to invite the public to attend Remembrance Day Ceremonies at the Cenotaph in the City of Nelson courtyard.
Canadians across the country are asked to pause at 11th hour on November 11th to remember the thousands of men and women who sacrificed their lives in military service.
During the COVID-19 pandemic, the Legion executive realized that some members of the public were reluctant to attend the ceremony to honour those fallen military people on Remembrance Day.
To assist, the Nelson Legion, with the help of The Nelson Daily, live streamed the ceremony through Legion Facebook page.
The live stream is available again for Saturday ceremony to anyone wanting to connect. The live stream begins at approximately 10:40 a.m. on November 11th. Access is available by clicking the Nelson Legion No. 51 Facebook  link.
Remembrance Day ceremonies begin at 8 a.m. with a Service at the Nelson Cemetery.
Later, at approximately 10:30 a.m., the parade will form outside the Nelson Legion before traveling down Stanley Street, along Baker Street before turning on Josephine Street to make its final approach along Vernon Street and onto Ward Street to the Cenotaph.
The parade arrives at the Cenotaph at approximately 10:55 a.m. to commence the ceremony with O' Canada, led by former Nelson Mayor John Dooley and the Last Post by Justin Ratzburg.
Nelsonites will join the rest of Canada paying tribute with two minutes of silence at 11 a.m. to the country's fallen soldiers from the First World War, the Second World War, the Korean War, the Afghanistan conflict and peacekeeping missions.
The public attending the ceremonies is asked to show up early, around 10:15 a.m. to locate a spot to watch the ceremony before the parade arrives.
Dignitaries scheduled to speak include Nelson Mayor Janice Morrison, Lt. Tony DaSilva, David Hogg, Nelson-Creston MLA Brittny Anderson, Tanya Finley speaking on behalf of Kootenay Columbia MP Rob Morrison, Legion President Bill Haire and Brian Koster, who will lead the ceremonies.
Following the Remembrance Day Service, the Nelson Legion invites the community to come share a share camaraderie stories and remembrance at the Stanley Street location.