Winter Tires required now on most BC Highways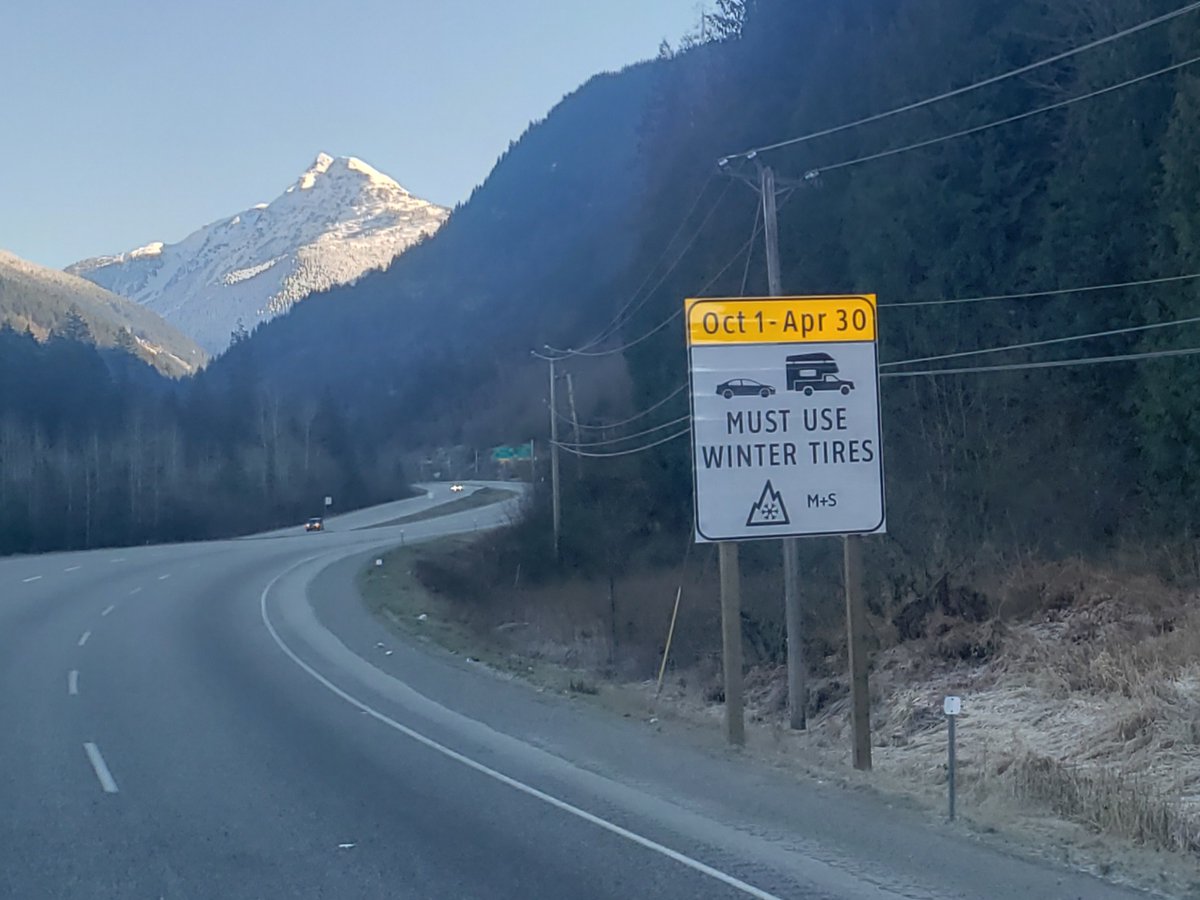 When the calendar flipped over from September to October, the Provincial law for driving in BC changed — requiring vehicles to use winter tires from October 1 through April 30 on most highways.
The requirement ends March 31 for select highways not travelling through mountain passes or high snowfall areas, including Highway 3, Paulson Summit to Kootenay Pass.
To ensure drivers are following the rules check the routes and obey the instructions on roadside signs.
Learn more about designated winter tire and chain routes.
Commercial drivers should review commercial trucking section.
Drivers are responsible for understanding the conditions on roads they regularly drive, and for equipping their vehicle for those conditions.
BC municipalities, and private roads such as ones operated by ski hills, may have their own requirements.
Legal Winter Tires
On BC roads and highways where winter tires are required, passenger vehicles and light trucks need to use tires that have the 3-peaked mountain and snowflake symbol or "M+S" on the sidewall. This applies to 2-wheel, all-wheel, and 4-wheel drive vehicles. The tires need to be in good condition and have a tread depth of at least 3.5 mm (5/32").
Designated winter tires are your best option for staying safe in winter conditions. We recommend using a set of 4 matched winter tires with the 3-peaked mountain and snowflake symbol.
Drivers without the proper winter tires in good condition driving on designated B.C. highways can be fined $121.
Running the right tires
BC's unique terrain, changing elevations, and unpredictable weather make this one of the most demanding winter driving environments in North America.
Winter tires are an investment in safety – for you, your family and others sharing the road. Choose tires that match the conditions you usually experience when driving, which could range from heavy rain to hard-packed snow to ice.
Tires don't all perform the same. Here's a rundown of the options that are legal where winter tires are required and the best options for keeping you safe.
Some tips about winter tires:
Make sure they match
All four tires need to match in size, tread type, and depth. You need at least two matching winter tires on the primary drive axle, even for a 4X4 vehicle. Using different types of tires compromises stability and could cause your vehicle to fishtail.
Check wear and pressure
Always check the wear of your winter tires before installing them. Monitor tire pressure often as it can drop in cold weather.
Carry chains or other traction devices
Passenger vehicles may use alternative traction devices such as chains with their winter tires. Know how to put them on and test them for performance in winter conditions before using them.
Source: Shift into Winter — an annual campaign with the goal of zero winter weather-related motor vehicle crashes on B.C. roads.