Volunteers plant hillside above L.V. Rogers High School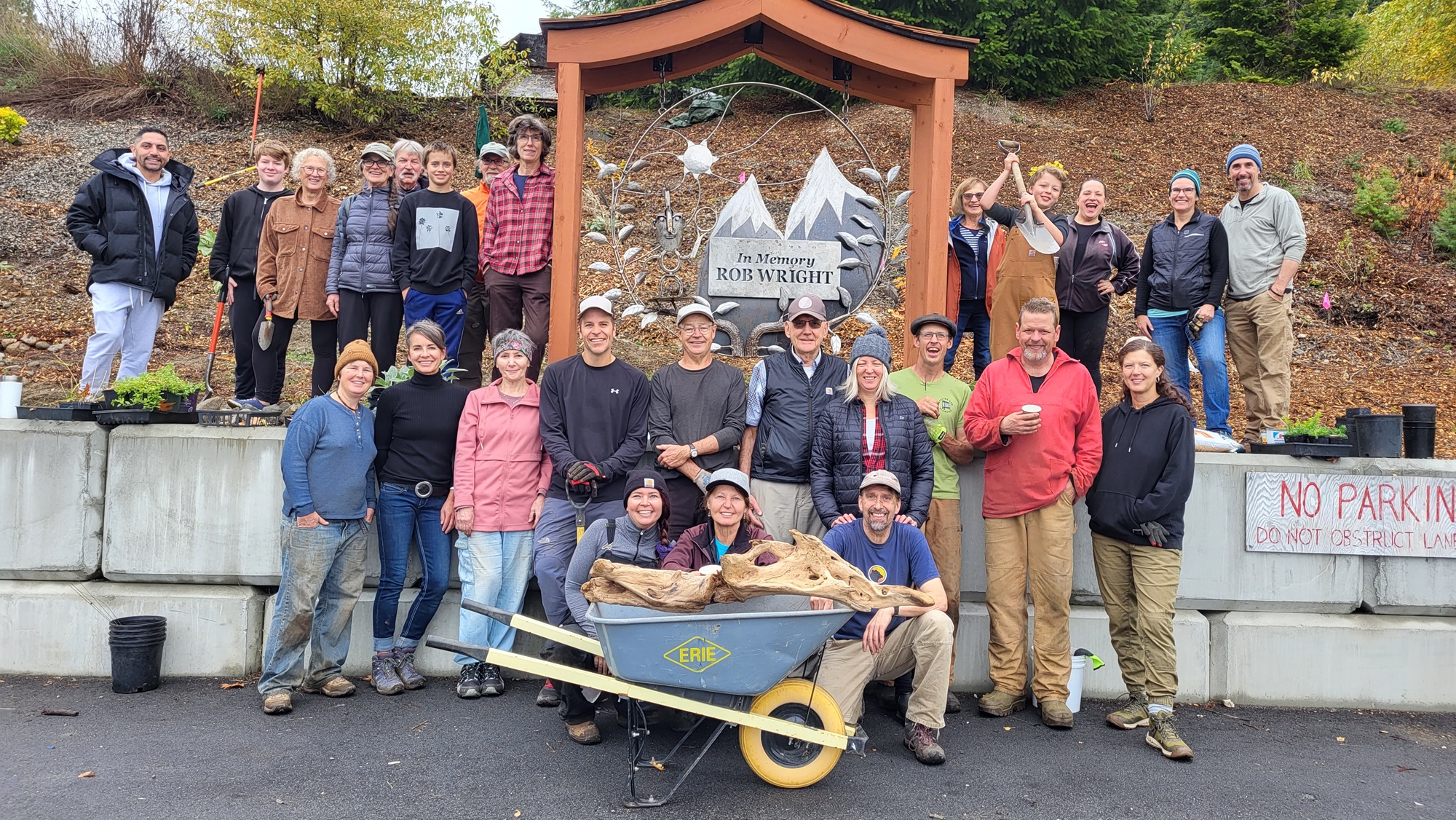 Approximately 35 volunteers came out over the course of two sessions to clear, weed, mulch, and plant native species on the hillside above the tennis and pickleball courts at LV Rogers School during early October.
The landscaping work parties were under the expert guidance of horticulturalist Genevieve Bergeron of Gen Bear Gardens, who specialises in xeriscaping and ecological restoration.
The project was funded by the Nelson Tennis Club and contributions from RDCK Areas F and E and the City of Nelson through Columbia Basin Trust's ReDi grant program.
Four truckloads of mulch and 75 bags of SeaSoil compost were used on the site, and more than 250 native plants and 500 bulbs were planted.
"We wanted to create a design that is low maintenance in water needs and upkeep, and that will reduce the spread of invasive weeds," said Bergeron.
"Also a design that has visual appeal, provides food and habitat for wildlife and pollinators, and adheres to Firesmart principles."
Xeriscaping design principles include the use of drought resistant plants that do not require irrigated water beyond the three-year mark of garden implementation.
This was a fantastic community project," said Keith Bridger, President of the Nelson Tennis Club.
"What Gen and all the tennis and pickleball player volunteers achieved over the two days was quite remarkable. We are all looking forward to seeing the beautiful results of our work in the coming years ahead."