Mallard's Team of the Week — Kerry Dyck Memorial Tournament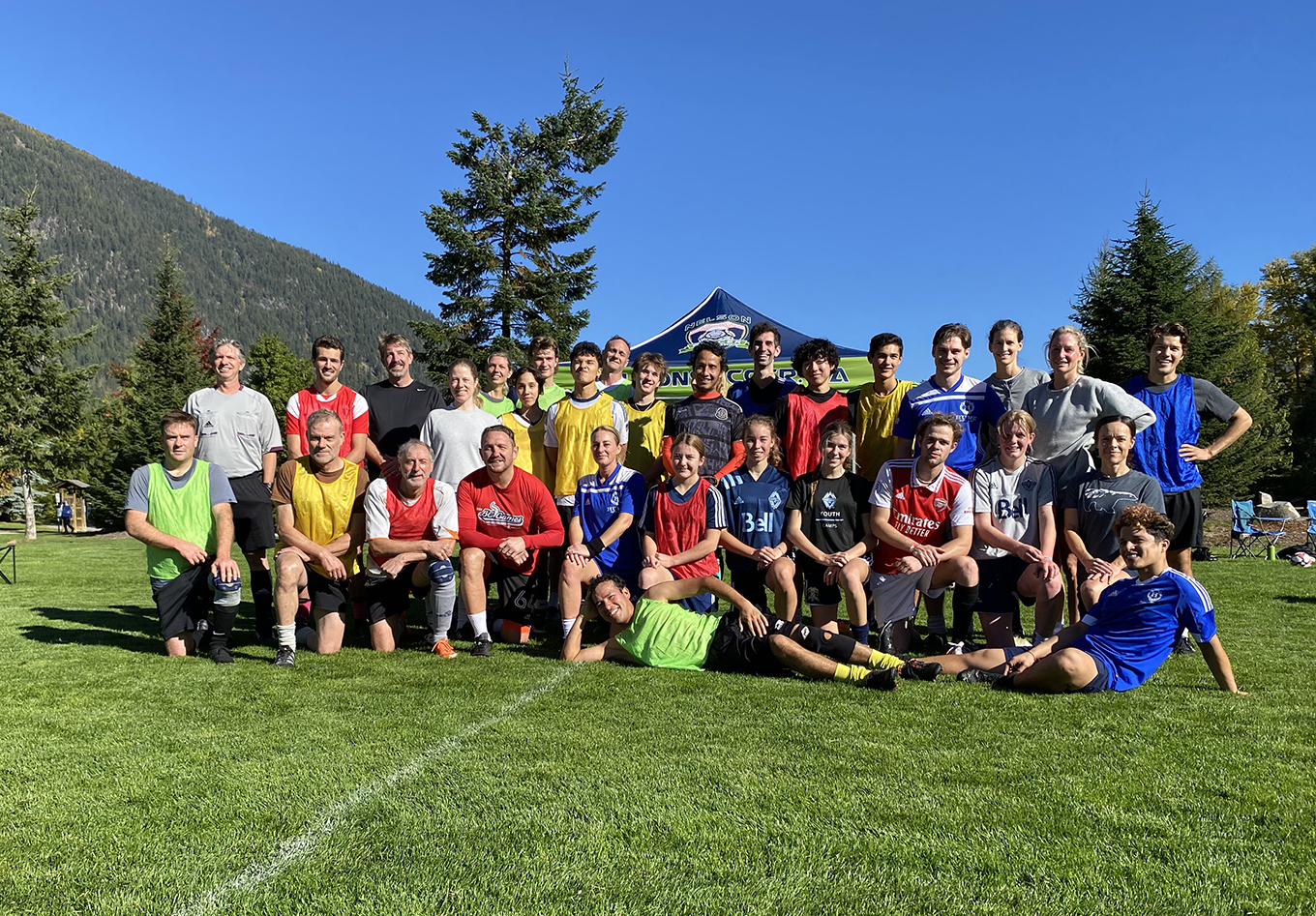 Friends and family recently joined together for a game of soccer at the Kerry Dyck Memorial Tournament at the Lakeside Fields in Nelson.
Kerry Dyck, who graduated from L.V. Rogers High School, was a leader in Nelson Soccer for many seasons, coaching and serving on the executive.
Annually since Dyck died from cancer, players banded together to participate in the Kerry Dyck Memorial Soccer Tournament.
Dyck was also coach and manager of the Hume Innkeepers for many years, was also honoured by BC Soccer, claiming the Awards of Merit.
Dyck was nominated by the BC Soccer Membership as well as the Board of Directors for recognition of contributions to soccer, during a period of ten or more years, as a player, manager, coach, official, or administrator at the club/league or district Level.
Mallard's Source for sports would like to salute the players with Team of the Week honours.