Mallard's Team of the Week — 2023 Men's Masters Soccer Champs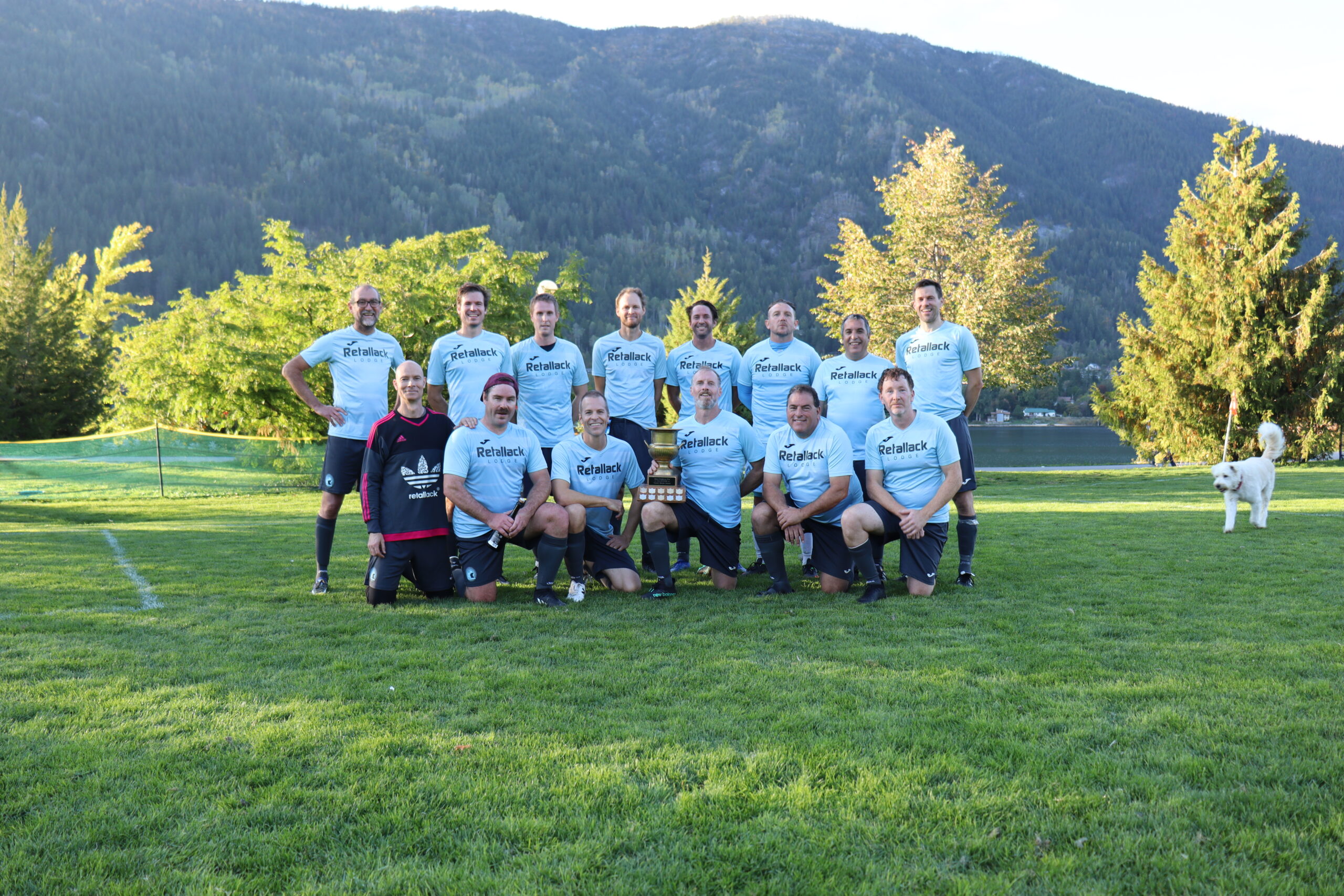 Retallack made it look easy, outlasting a injury-prone Jackson's Hole team to capture the 2023 Nelson Soccer Men's Masters Title recently at the Lakeside Pitch.
Retllack opened up a 4-0 lead at halftime before cruising to the Master's Title.
The team includes, Terrence Moore, Ivan Gerlitz, David Little, Xavier Schutter, Eric Crosland, Brett Adams, Andre Derias, Martin Karlsson, Mike Moor, Phil Pinfold, Marcus Nott, Johnny Colbeck, Antonio Maida and Ben Andrews.