Granite Pointe Golf Manager enjoys successful season, earns PGA of BC nomination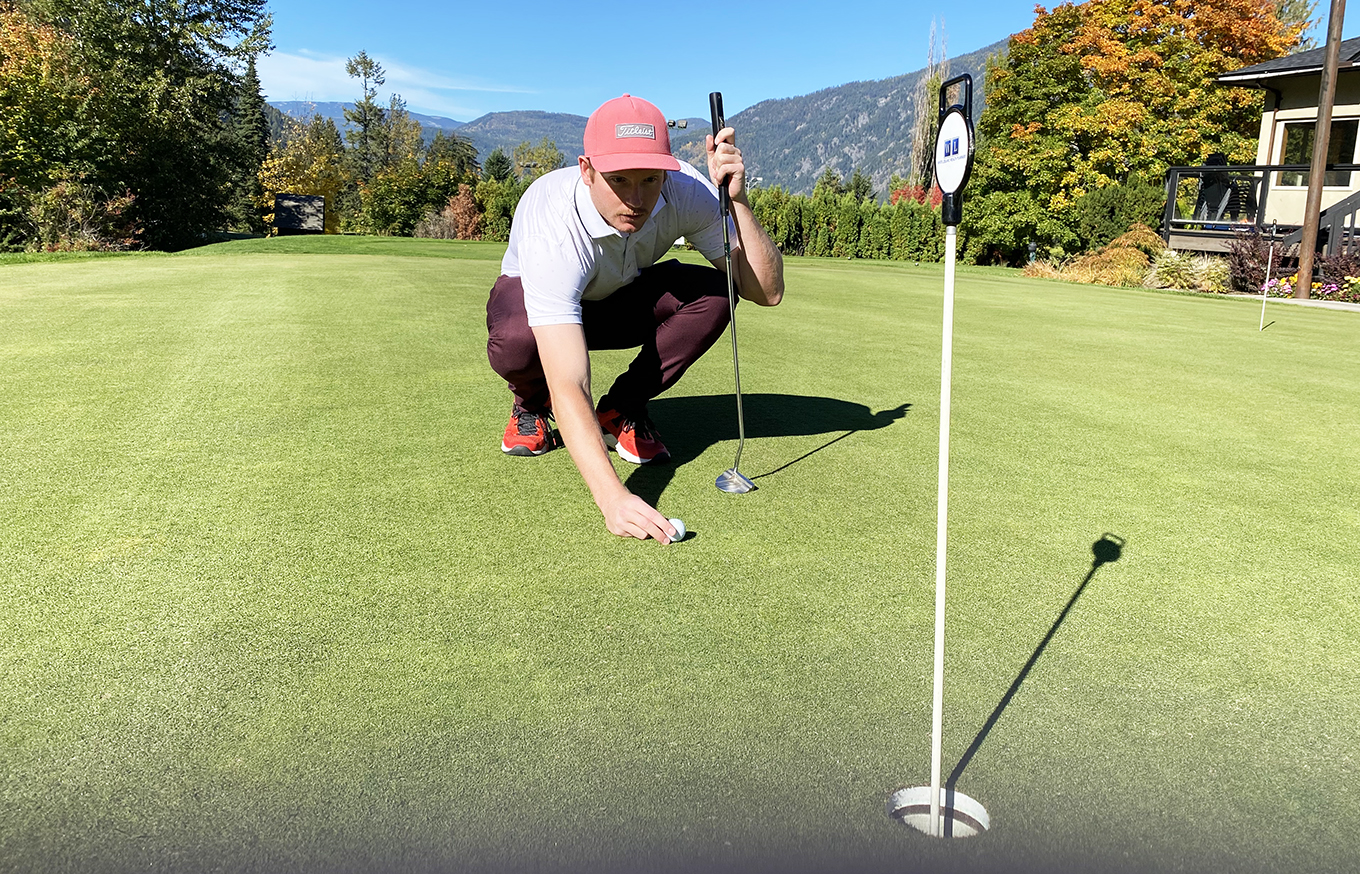 The local golf season may be nearing an end, but Granite Pointe Manager of Golf Operations, Nick Kennedy, is already gearing up for the 2024 campaign.
Not only did Kennedy experience success on the links this season, but the Granite Pointe Manager of Golf Operations earned a nomination to the 2023 PGA of BC Jock McKinnon Apprentice Professional of the Year Award.
"Overall, I've had a very successful season as an Apprentice Professional," explained Kennedy, who has taken more of a leadership role at Granite Pointe, located in the Rosemont district of Nelson.
"This has been a year of growth since I took on a new role as Manager of Golf Operations.
"I've been faced with many challenges in the day-to-day operations — all which I have been able to persist and overcome."
The Jock McKinnon Apprentice Professional of the Year Award is the highest honour the Association can bestow on a working Apprentice Professional whose total contributions to the game best exemplify an up-and-coming PGA of Canada Professional yet to achieve their Class "A" status.
This award embraces a wide range of services executed by the recipient.
Kennedy, who arrived at Granite Pointe a few years ago to assist manager Reg Clarkson, completed the current competitive season on fire, finishing tied for 21st spot at the PGA of Canada Assistants' Championships held in mid-September at The Ranch near Edmonton, AB.
After opening with a 4-over-par 75, Kennedy scorched the scorecard, firing a 4-under-par 67 to move into contention.
He finished the round carding a half-dozen birdies on the 6553-yard course.
Kennedy then finished off the elite tournament with a 1-over-par 72 for a three-round total of 214.
Earlier in September, Kennedy lost in a playoff at the Kootenay Tour Championship held at Radium Springs near Radium Hot Springs and Copper Point in Invermere.
Kennedy finished with a 2-over-par 146 before losing on the first playoff hole.
Other tournament results included:
US Open Qualifier — tied for 6th with a 69
Canadian Open Regional Qualifier — tied for 7th with a 71
Canadian Open Final Qualifier — tied for 41st with a 74
PGA Championships of BC — tied 19th with 145
Kennedy also one the Eagle Ranch tournament on the Kootenay Pro Tour at Invermere with an even-par-72 before finishing tied for fourth with a 73 at the Bootleg Gap stop in Kimberley.
In August, Kennedy teamed up with Clarkson to finish in a tie for top spot at the Kennedy Two-person Shootout at Granite Pointe with an 18-hole total of minus-16.
"I gained valuable experience playing (this season)," said Kennedy, who also found time to assist in the growing of the Junior program at Granite Pointe this season.
"It is always my ambition to keep competing and developing into a stronger player."
"I look forward to the challenge of lowering my scored and getting more exposure at the National Level."