Vintage vehicles thrill thousands at 2023 Queen City Cruise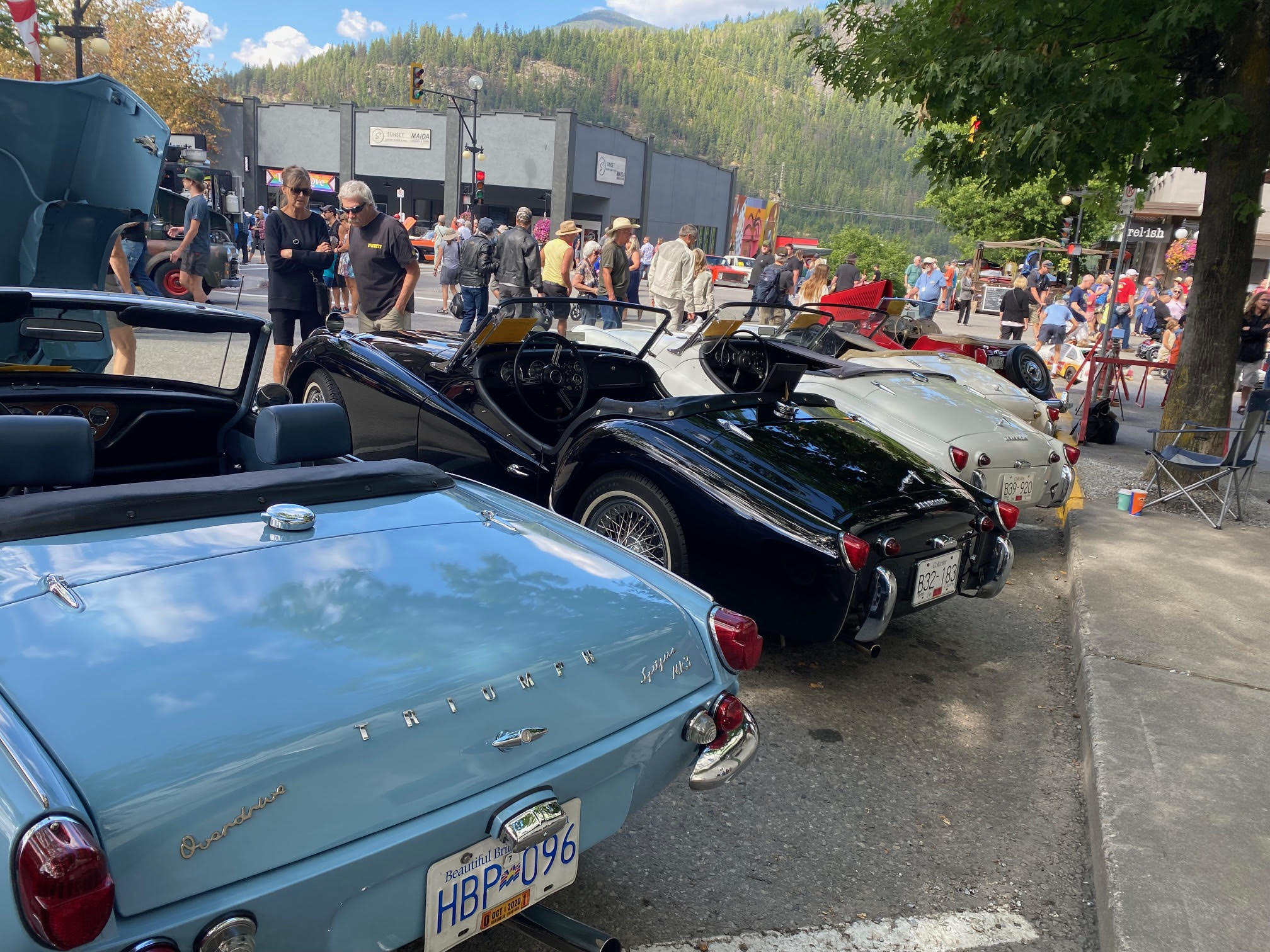 Nelson was once again the place to be as car show enthusiasts from all over Western Canada and parts of the United States flocked to the Heritage City over the weekend to participate in the 2023 Nelson Road Kings Queen City Cruise.
Beginning with Friday registration and a parade along Baker Street — which included a mini-run through Mountain Lakes Senior's facility — and onto Saturday's car show that filled most of downtown Nelson, thousands of people were treated to more than 400 vintage vehicles, mechanical muscle, and antique automobiles.
"The show drew 402 registrations from all over BC, Alberta, Saskatchewan, Vancouver Island, Lower Mainland, Okanagan and Washington," said a Road Kings executive member.
"We matched an earlier fundraiser for KERPA (Kootenay Emergency Response Physicians Association) that ended up bringing in $2400 that will go towards outfitting the new Emergency Response unit."
Nelson Road Kings said the Best of the Show winner was a 1930 Model A built by Richard and Jacqueline Tapp fo Grand Forks — a vehicle that took more than seven years to build.
Some of the other winners included (see below for complete list of winners):
Mike Melanson, the Kootenay Glass & Mirror Stock/Modified Combined pre-1949 for a 1929 Ford Tudor
Dole Miracle, the Lasca Natural Trading Combined Stock/Modified 1986-2000 for a 1987 Buick Grand National
Norm Lazzaratto, the Pharmasave Combined Stock/Modified 2001-Current for a 213 Ford Shelby GT 500
Patsy Kachanoski, the Western Auto Stock Truck Pre-1960 for a 1949 Chev
Paul Nedelec, the Taghum Shell Stock Truck 1961-Current for a 1997 Ford F-250
Doug Vandengag, the Glacier View Glass Modifed Truck 1961-Current for a 1966 GMC
Doron James, the Vernon Swan Lake Motors for Best Exotic Import for a 1974 Reliant Scimitar
The Nelson Road Kings originally began in 1962 before being dissolved.
The current Nelson Road Kings was resurrected in 2003 and has been running ever since, excluding a few down years due to COVID-19.