Extended fall Highway 1 closures east of Golden for final construction push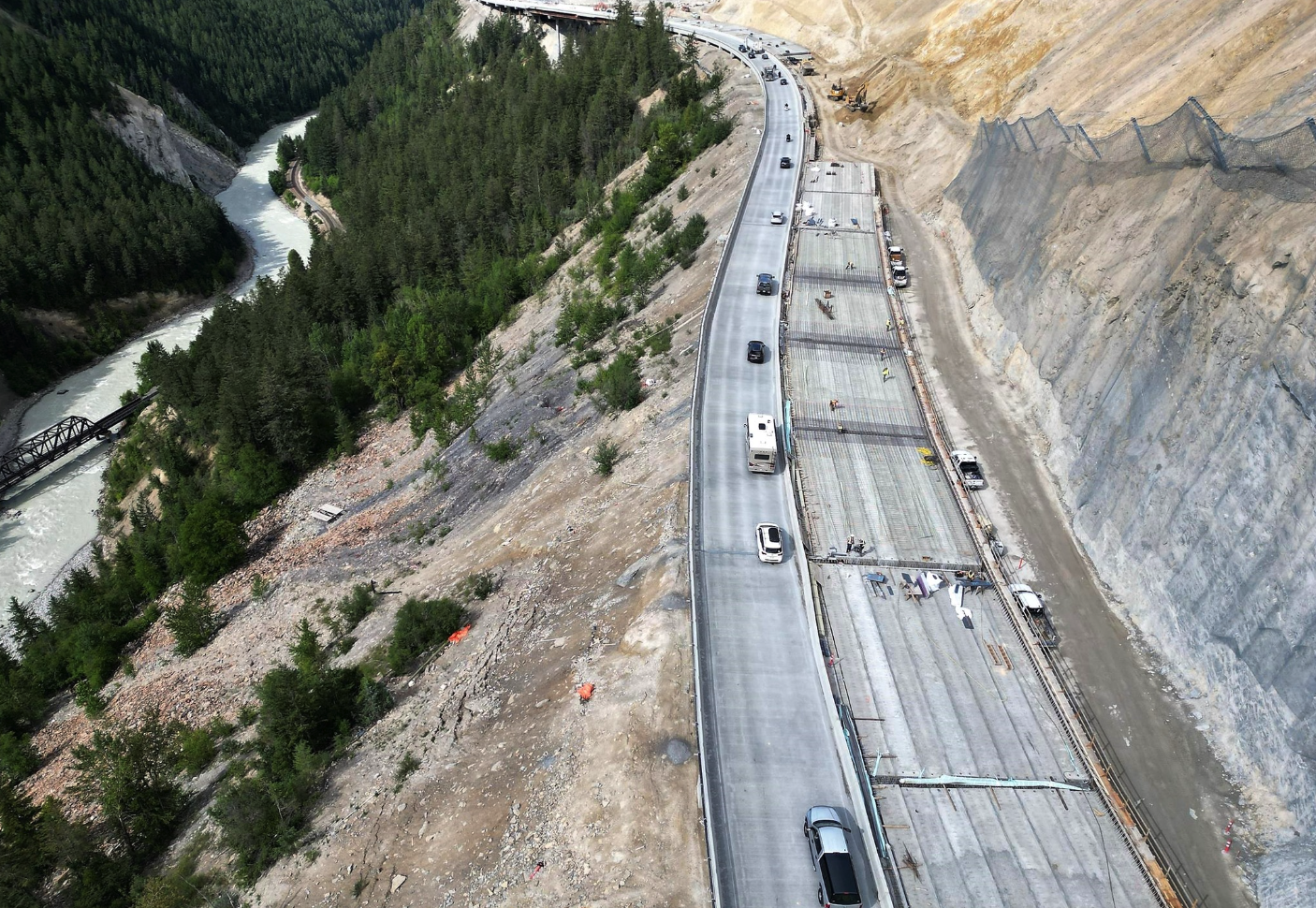 The Kicking Horse Canyon Phase 4 project is nearing completion and the final construction push this fall requires the full extended closure of Highway 1 for two periods totalling 17 days.
The extended closure periods are:
Monday, Sept. 18 at noon (Mountain time) until Friday, Sept. 22 at noon (Mountain time); and
Monday, Sept. 25 at noon (Mountain time) until Friday, Oct. 6 at noon (Mountain time).
All through traffic on Highway 1 between Golden and Castle Junction will be routed via highways 93S and 95. The alternate route will add as much as 1.5 hours of travel time.
These closures are needed to complete construction activities that cannot be performed in the presence of traffic or during shorter interruptions. The focus during these closures will be on preparing the new westbound lanes, currently under construction, for traffic this fall.
Roadside signage will provide advance notification of the closure and direction to the alternate route. Drivers are advised to use caution and watch for wildlife, school children and school buses.
The construction zone will be opened briefly to limited local and commuter traffic with prearranged permits twice daily, escorted by a pilot vehicle during half-hour periods beginning at 7 a.m. and 4:30 p.m. (Mountain time). Similar escorts will be provided for school buses to ensure students have uninterrupted access to school. Emergency vehicles in response mode will be provided escorted passage on short notice.
The highway will be fully open for the Thanksgiving long weekend. After Thanksgiving, some daytime stoppages and overnight closures can still be expected.
When completed this winter, this 4.8-kilometre section of narrow, winding two-lane road will be converted to a modern four-lane standard, making a safer, more reliable route for people travelling through the Kicking Horse Canyon.
Drivers are reminded to obey construction-zone speed limits and the directions of traffic-control personnel. Updates about delays will be available online: https://www.drivebc.ca/
Learn More:
For information about this project, visit: www.kickinghorsecanyon.ca
For the most up-to-date highway travel information, check @DriveBC on Twitter or visit: https://www.drivebc.ca/