Daily Dose — Capitol Theatre Launches Brand New Season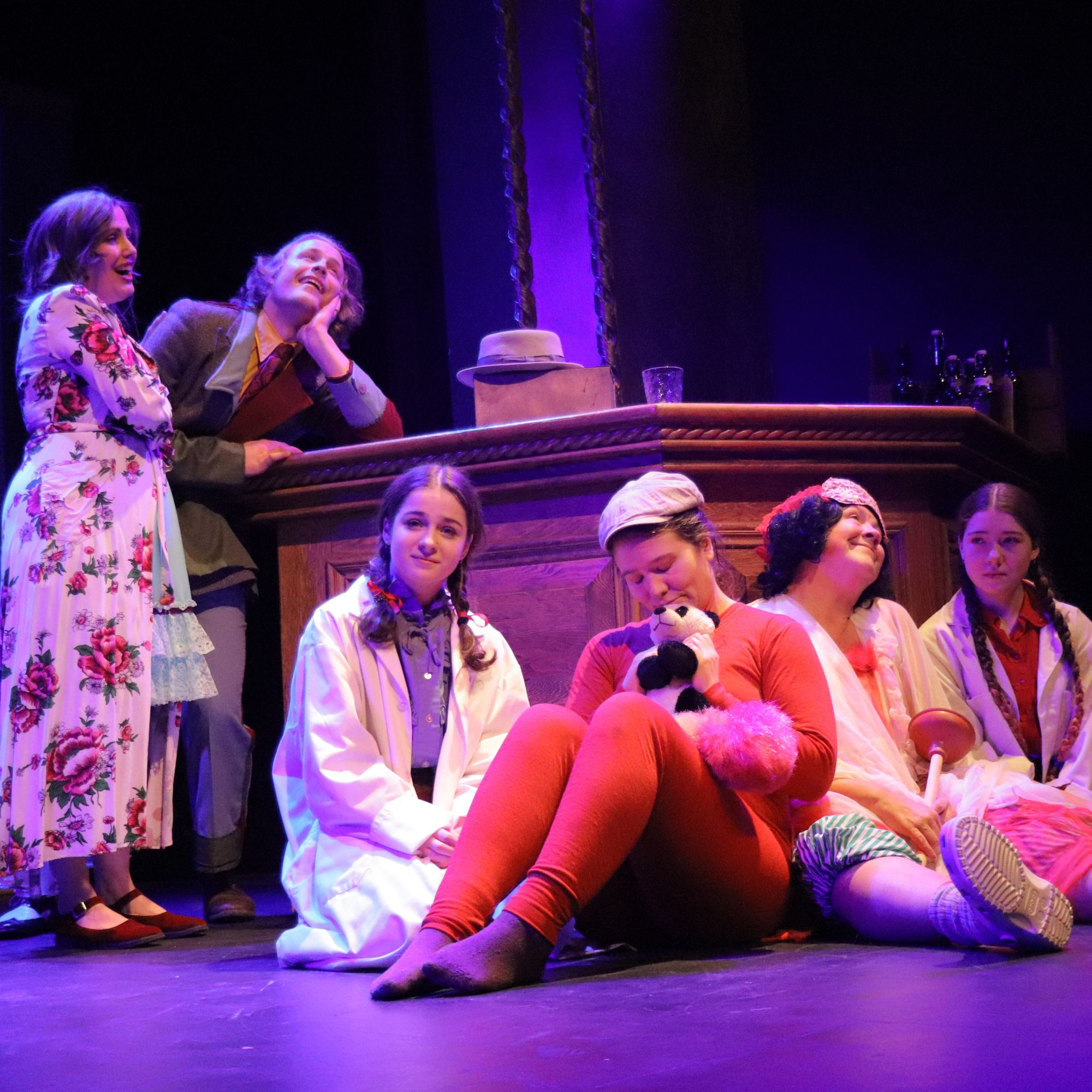 The Capitol Theatre has launched a brand-new season of diverse and exciting content.
So far, the launch is going well, says Allison Girvan, outgoing Box Office Manager.
"It's going great. Kyla Hurst is now our full-time Box Office Manager, and she's been working really hard to get all the tickets up for sale. They're available now online and in the Box Office."
Girvan, who is shifting into the new role of Community Engagement Coordinator, says there are a great many outside events underway this month.
"This is exciting. Things have gotten off to a rip-roaring start with the rentals. On September 8th an album was launched by local musician Nikko Forsberg. There's Burlesque, John Vaillant lecture, and Elephant Mountain Literary Festival."
The theatre is hosting Syrus Marcus Ware In Conversation, Elephant Mountain Lit Festival, the Queen City Burlesque Expo, a John Vaillant lecture, Weather: The Making of a BEAST, and the Eliot Quartet.
The theatre is hosting an elaborate fundraiser as well.
"We have our own event this month, the Journey Through Las Americas, the fundraiser that is a tour through Latin American dance styles. Brazilian, Panamanian, Argentinian, Cuban, it's quite the cornucopia. I'm excited. It's something that the Board has organized, so it's sweet that we will be treated to a surprise," says Girvan.
Audiences will be immersed in an evening of exceptional culinary treats, music that resonates, poetry that enchants, and an array of distinct traditional and modern dance forms, including samba, capoeira, tipico, kizomba, bachata, tango and salsa.
Tickets are on sale for $25/$40/$100 (Patron's Choice).
Also happening this month are auditions for the Capitol Theatre's Annual Pantomime.
"We also have Panto auditions on September 10 th . That's something that we're gearing up for," says Girvan.
While the theatre has an entire season planned, the challenges of the pandemic are ongoing.
"It's not been easy for any performing arts venue; we are still struggling to get audiences back in since the pandemic. It is our hope that things bounce back a little bit more fully. This season, we're really excited about the shows and the variety we have, and we're hoping that appeals to a wide variety of people."
The staff at the Capitol are working hard to build back audiences for their shows.
"Stephanie Fischer, our Executive Director, is the one that books all the shows. She discusses it with her fellow Executive Directors to decide what might appeal the best to people looking for a good variety," says Givran.
Girvan says it's a balancing act.
"We have the Indigenous programming and all the things that are important to the theatre as far as philosophical standpoint goes. It's balancing the things that matter to us with what will be real crowd-pleasers."
Givran encourages area residents to visit the Capitol Theatre website to learn about what's happening this month and this season.
"Check out the website and see if something appeals to you, and come on down. We're so excited that we're launching a new season. We're just excited to have people in the theatre."
The theatre had a successful summer with the Summer Youth Program, and Girvan says she is looking forward to the Fall and a new season.
"This feels significant again after a summer of beautiful things like the Summer Youth production. It feels nice to be settling back into a routine again. I'm looking forward to a routine still after all the upheaval. It feels like a welcome entry into Fall and cozy times in the theatre."
The public can also reach the Box Office at (250) 352-6363.