Culvert work near Beasley Fire Hall impacts Highway 3A/6 commuters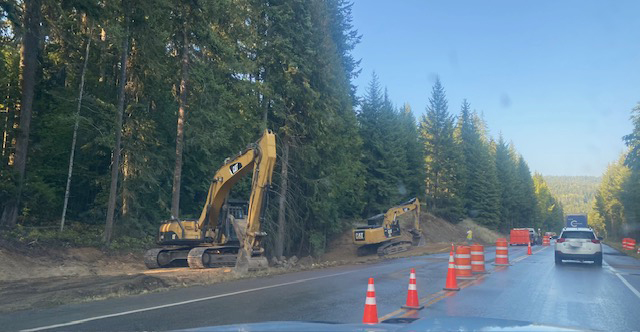 Commuters traveling Highway 3A/6 between Nelson and South Slocan can expect traffic disruptions near the Regional District of Central Kootenay Beasley Fire Hall beginning Monday as  Yellowhead Rd and Bridge (YRB) replaces a roadway culvert under the road.
In a social media post YRB said the worksite location, approximately 13 kilometers west of Nelson on Highway 3A/6, is between the east and west entrances of Beasley Road approximately 700m west of Beasley fire hall.
The tentative dates is Monday, September 18th, and lasting for two to three weeks with crews working through the weekend to expedite the completion of the project.
During the work, YRB will be initiating a detour for WESTBOUND traffic via Beasley Road.
"Throughout the duration of the project Beasley Road will be single lane (One Way Traffic)," YRB said.
"Traffic will flow westbound on Beasley Road. All feeder roads off of Beasley Road will be required to follow this flow pattern (Nygaard, Queen Vic, Bain, Garrity and Beasley West Road). Residents will be required to access Beasley Road only via the east entrance (near Nelson).
"Traffic travelling eastbound on Highway 3A will have a designated turning lane to be able to turn left onto Beasley Road at the east entrance."
YRB said that EASTBOUND traffic will proceed through the work site in a single coned lane at reduced speeds (30km/hr) and then carry on eastbound towards Nelson.
YRB said traffic control will be on site 24/7 until project completion.
YRB said that traffic control personnel will also be utilized during school bus drop offs between 2:30 – 4 p.m. and have coordinated with the school district on this process.