Blackhawk helicopter assists with concrete pour of new lift at Whitewater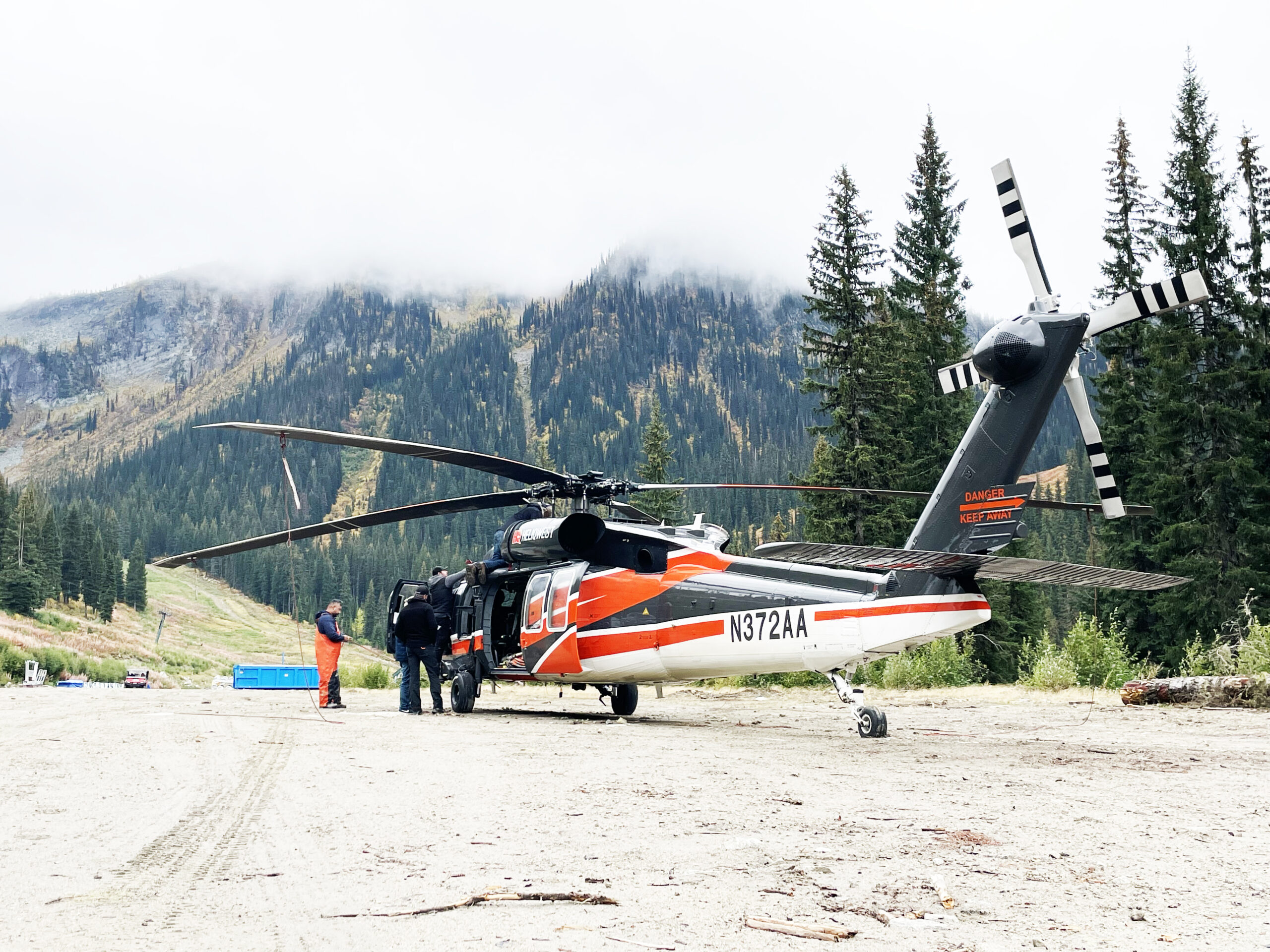 Excitement continues to build at Whitewater Ski Resort after a heavy Blackhawk helicopter arrived at the hill Sunday to begin the concrete pour for the new lift towers for new fixed-grip quad chairlift.
The Blackhawk helicopter will assist in the concrete over the news few days, including the pour of the footings on Sunday.
Lift construction for the new fixed-grip quad chairlift will take skiers from the main base area to the top of the Silver King Ridge.
The new life will move as many as 1600 people per hour and will provide skiers and snowboarders inbound access to more than 123 additional acres of steep and deep skiing as well as 14 new groomed runs.
Whitewater Ski Resort said the new expansion will also bring an increased amount of vertical to mountain as the new lift will take you 163 meters higher than the Silver King chair.
Whitewater Ski Resort said the new chairlift will also be a welcome addition for beginner skiers and riders as it will reduce usage of the current Silver King chairlift.
During the summer, Whitewater Ski Resort entered into year-round adventure with the opening of the Hummingbird Lodge & Campground.
This newest attraction provides outdoor enthusiasts front-door access to nature's playground as it offers 10 RV Campsites (6 sites with 30-amp electrical hookups) as well as a rentable boutique 2-Bedroom Private Suite tucked away above the Hummingbird Lodge.
Whitewater Ski Resort said this is the newest hub for winter exploration and on-mountain accommodations.