Ketamine-assisted therapy to make its start in Nelson to help address mental health crisis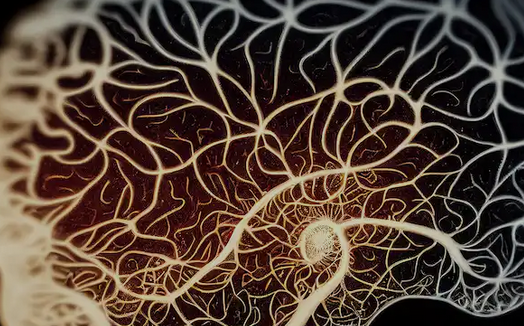 With mental illness and disorders causing concerning questions in the saga of street culture issues besetting communities across B.C., there is a ketamine-assisted therapy being offered in Nelson that could offer some answers.
As the region's only legal psychedelic therapy option, Understory Wellness is a ketamine-assisted therapy business opening in Nelson and the Kootenays this September, with some impressive results already achieved on Vancouver Island in this regard.
The team of healthcare professionals assembled through Understory Wellness — which includes nurses, social workers, doctors, psychologists and psychiatrists — is bringing forth a "unique" group therapy model, said Eric Eligh, operations and community relations lead for Understory Wellness.
The model could "address the current mental health crisis," he said. "(W)e're committed to addressing the mental health crisis by highlighting our collective capacity for change. We recognize that to tackle the biggest challenges we face globally and in our communities, we must cultivate greater resilience and the ability to collaborate effectively.
"We do this by addressing the root causes of mental health instead of surface-level symptoms. Many people struggle with mental health issues, and traditional approaches have limited benefits for some."
The group program works from the inspiration that community is central to healing, said Eligh.
"Many of us get hurt in community through our family, social, professional, or romantic relationships. It reasons that healing ourselves and our connection to others is best done through an intentional supportive community," he said.
The program is a 12-week resilience program that brings together psychological theories, principles and practices, giving people the opportunity to learn about how their nervous system and its reactions work, practice being vulnerable and developing their distress tolerance and support others by being a witness to the process and sharing the humanity they see in their group members.
Three ketamine experiences are utilized as a tool to help people go deeper and move beyond the self-limiting thoughts and beliefs, said Eligh.
"Our program is designed for those with anxiety disorders, depressive disorders, PTSD, and substance use disorders," he said.
By using a team of physicians, nurses, therapists, psychologists, social workers and psychiatrists to support people, the program and medicine offered are legal because it is provided by a medical team.
The proof
Eligh pointed to Roots to Thrive, a program on Vancouver Island, that published its outcome data using a model that parallels what Understory is offering in the region.
The highlights from the article state that:
Of those who screened positive for generalized anxiety disorder symptoms (GAD), 91 per cent had reduced scores, dropping into a milder category or had significant clinical improvements;
Of those who screened positive for symptoms of depression, 79 per cent had reduced scores that dropped them into a milder category or had significant clinical improvements;
Of those who screened positive for PTSD, 86 per cent left the program screening negative for PTSD; and
Of those who screened positive for life/work impairments in romantic relationships, family relationships, work, friendships and socializing, parenting, education and self-care, 92 per cent had significant clinical improvements.
The article is available for further details on program design and patient outcomes at:  https://www.frontiersin.org/articles/10.3389/fpsyt.2021.803279/full
Starting at the top
When Eligh relocated to Nelson he found the disparity between urban and rural mental health services was made very clear and that the top two chronic diseases in the region were mood and anxiety disorders, and depression.
Each had greater prevalence than the next three most common chronic diseases combined: asthma; diabetes; and COPD.
"On top of that, the prevalence of mood and anxiety disorders and depression in the Kootenays was higher than that of the pre-pandemic provincial average, which likely has only increased," said Eligh.
His first encounter with the model and group ketamine-assisted therapy was during participation in the Roots to Thrive program's second cohort on Vancouver Island.
"As a healthcare provider diagnosed with burnout, I was offered a spot in the program which proved to be a profound experience in realizing how much fear and anxiety I had been carrying around that was keeping me from being authentic in relationships," he said. "Following the program, I continued to work and train with Roots to Thrive for a year, supporting the development and delivery of their groups.
"I was fortunate to work for another ketamine-assisted therapy program in Vancouver, where individual therapy was offered. These experiences made it clear to me that community and the development of intentional practices were as important as medicine in the healing process.
Getting there
People can access the therapy through the Understory Wellness website at understorywellness.com, and under the "ketamine therapy tab" and the "apply" tab, there are details, including program highlights, eligibility requirements, exclusion situations, the option to book a 15-minute consult with an intake nurse, a referral form and cost.
A referral from a physician, nurse practitioner or psychiatrist is required to enter the program. If people cannot obtain a referral, Understory will discuss accessing a clinician.
The Nelson group starts on Sept. 12.