Grand Opening set for Hummingbird Lodge, Campground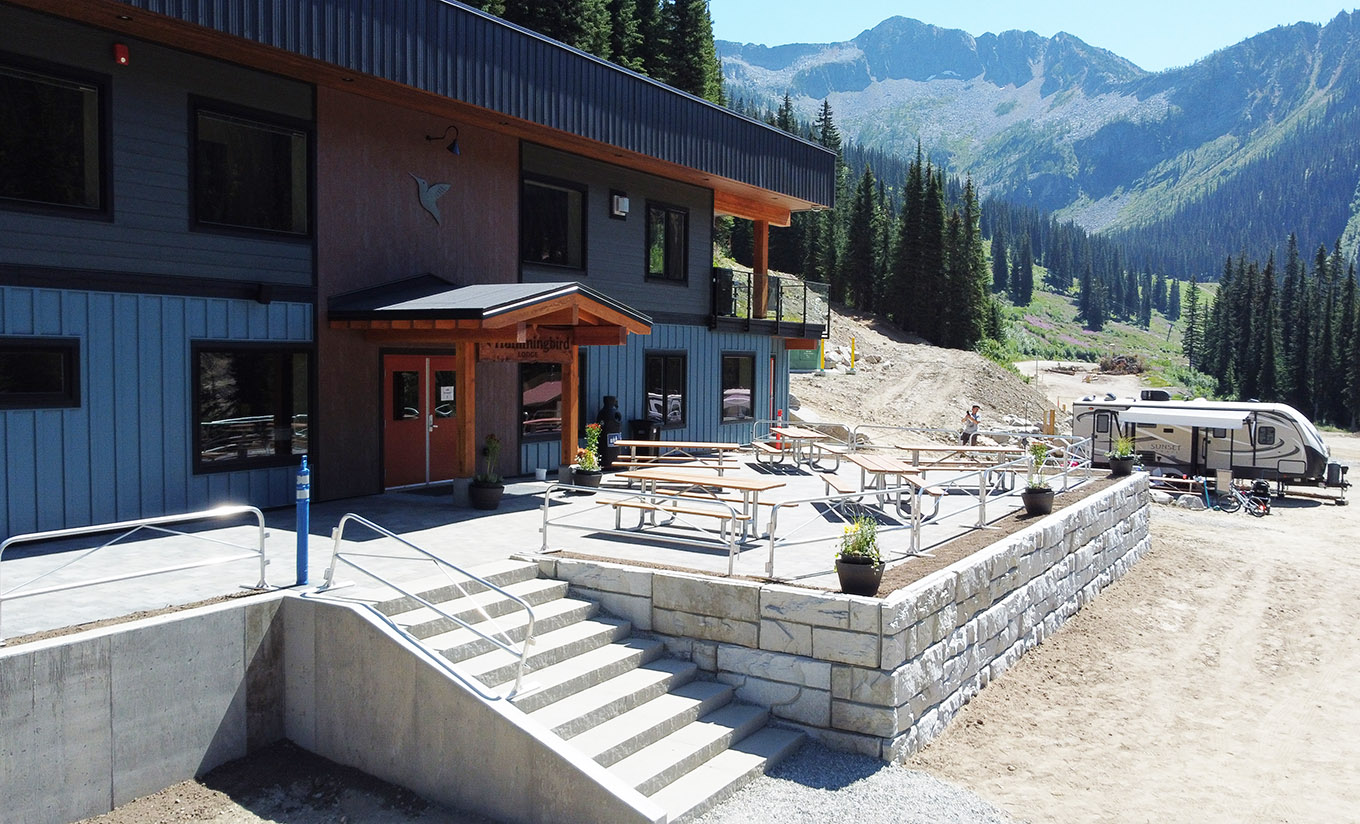 Whitewater Ski Resort's newest development, the Hummingbird Lodge & Campground, is welcoming the community to join them to celebrate their official kick-off to full summer operations.
The resort partnered with the Regional District of Central Kootenay (RDCK) on a successful application for a Community Economic Recovery Infrastructure Program (CERIP) grant from the provincial government, which spearheaded the business into year-round operations.
The Grand Opening will feature a Hummingbird Village with many local organizations, tourism partners, and non-profits.
The public will be able to enjoy sights of beautiful Ymir peak while listening to live music on the licensed patio and enjoy private tours of the Lodge and Campgrounds.
There will be some amazing prize giveaways, such as a free stay at the Hummingbird Lodge Boutique Suite for this summer or fall.
The Grand Opening is set for Friday, August 11th with the festivities kicking off from 10 a.m. until 2 p.m.
For those looking to explore the surrounding area, there are numerous hiking trails to access such as the Summit Trail and the Prospector Trail, and for cyclists, there is the newly-opened Adaptive Bike Trail.
Investment into these trails has long been a goal for Whitewater and, through a partnership with the Friends of Pulpit Rock Society, this vision has become a reality as the trails are now open for the community to enjoy.
Whitewater gratefully acknowledges the financial support of the Province of British Columbia in this development, which started in 2022 and has been supported by a variety of local trades and companies bringing the vision to fruition.
"Whitewater is lucky to have so many talented community members, many of whom have been a part of the creation of the new Hummingbird Lodge & Campground," said Whitewater General Manager, Rebeckah Hornung.
"A big thank you to the RDCK as this project could not have been possible without their support".
In addition, Whitewater continues to build its winter program and has broken ground with the Poma Lift Company to install a new quad chairlift which will be opening this winter season.
Campground and suite bookings for the summer are now open at www.hummingbirdlodge.ca, and to learn more about the Hummingbird Lodge & Campground please reach out to Tom Finkle, Sales & Marketing Director at tfinkle@skiwhitewater.com.
An aerial view of the new campground which is now open bookings for the summer. — Submitted photo