CBT management plan, Columbia River Treaty open books for input
The Columbia Basin Management Plan and the Columbia River Treaty are both being re-written and drafted into new documents, and both are up for public input.
The renewal of the Columbia Basin Trust's Basin Management Plan began earlier this year, and on Wednesday the CBT released the draft plan and opened the lines of communication for input on the document.
"This draft plan incorporates ongoing input from residents as well as feedback heard throughout the Our Trust, Our Future community engagement process," noted a press release from the CBT on Aug. 16. "Our hope was to discover what people envisioned for the future of the region."
The plan sets out how the Trust will work over the next 10 years, and what that work will include. However, as times evolve so will the approaches and objectives of the plan, with public updates on progress being released.
The draft plan is available online (ourtrust.org/draftcbmp) and people can provide input to the online survey, but need to do so by Sept. 20 (4:30 p.m). People can also call 1-800-505-8998 or email future@ourtrust.orgto request a hard copy and share feedback.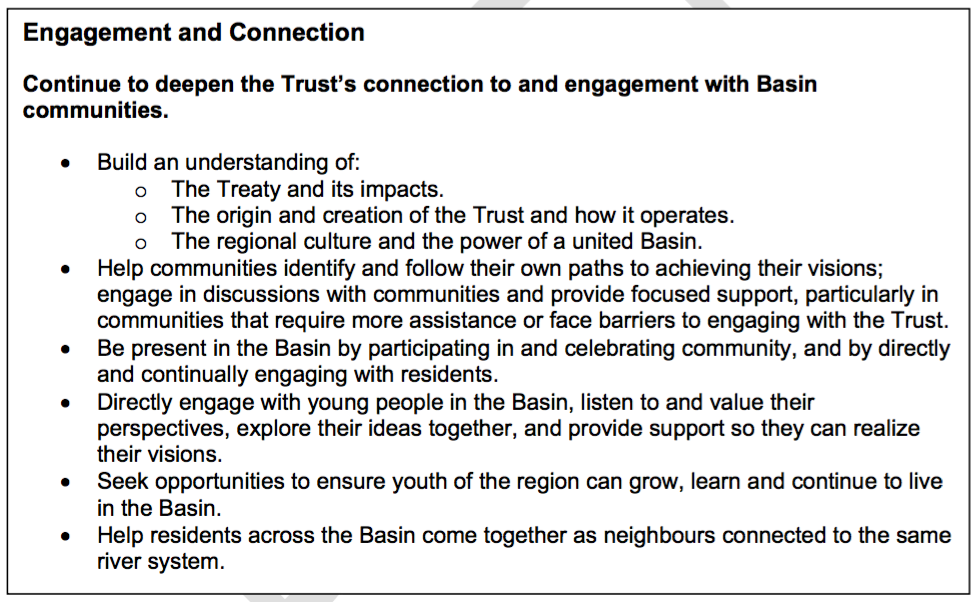 In focus
The focus areas of the draft plan include many broad categories, with some points contained within each one:
• Organizational self-sufficiency and growth;
• Engagement and connection;
• Valued relationships with indigenous peoples;
• Strong communities;
• Climate adaptation and resilience; and
• Healthy natural environment.
Talking Treaty
Last week Canada and the United States held the 18th round of negotiations in Seattle toward a modernized Columbia River Treaty.
The U.S. delegation hosted the meeting with a Canadian negotiating team, including representatives of the governments of Canada and B.C., the Ktunaxa, Secwepemc and Syilx Okanagan Nations.
Negotiators discussed various aspects of the U.S. proposal that was delivered a few weeks earlier, with Canada continuing to advocate for increased domestic flexibility in treaty dam operations to enhance Indigenous cultural values, ecosystems and socioeconomic interests, updated flood control provisions and hydroelectric benefits.
Also discussed was finding common ground on bilateral treaty ecosystem provisions and efforts to reintroduce salmon into the upper Columbia River.
People can share views on the treaty by email at columbiarivertreaty@gov.bc.ca.