Park it: City makes move to crack down on controlled substance use in public parks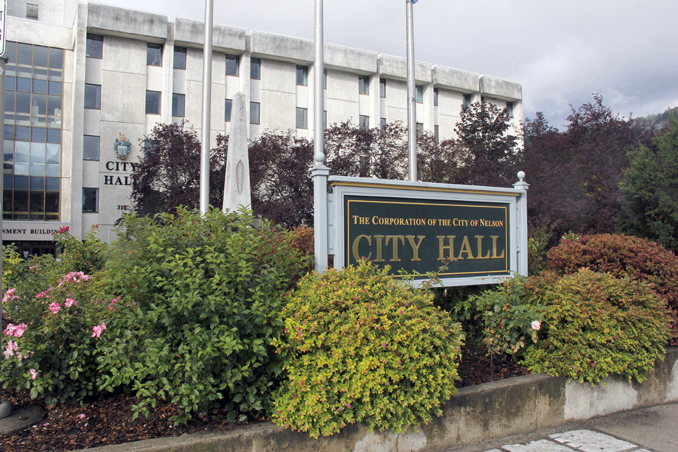 The City is looking to adopt a bylaw in response to growing concerns regarding the consumption of controlled substances in public spaces, following the provincial implementation of the decriminalization of people who use drugs in B.C.
The purpose of the Parks Amendment (Public Nuisance) Bylaw amendment is for the "protection and enhancement of the wellbeing of the community by prohibiting the public consumption of controlled substances in city parks," noted a City staff report to council at the July 25 council meeting.
"The use of illicit drugs in parks is likely to interfere with the public's use and enjoyment of parks and, in particular, is likely to disrupt recreational and other leisure activities, disturb the peace, comfort and enjoyment of people using the park in their leisure time, and result in unsettling behavior which causes some members of the public to leave or avoid the park."
The proposed bylaw will assist City bylaw enforcement officers and police in reducing those impacts, said City manager Kevin Cormack. The goal of the bylaw is to find a way to address the challenge of public consumption of illicit substances by focusing on high exposure areas.
"Our goal was to take a balanced approach to public consumption. This certainly wasn't about banning public consumption in the city," he said, "as we do recognize that there are some competing interests here and that people's safety is important …"
Under the new legislation, the possession of small amounts of specific substances is no longer illegal. The intent of the legislation is to help save lives by reducing barriers like stigma and fear of criminalization that prevent people from accessing life-saving health and social services.
Coun. Rik Logtenberg said the bylaw amendment — which passed its first two readings in council — wasn't about strong-arming marginalized people.
"This is not about public drug use, this is not about poverty, this is not about criminalizing poverty, this is about, in my mind, adults making choices that impact other people, particularly children," he said. "These are adults, who, in these certain circumstances, in these places, that are making decisions that impact other people's enjoyment of that park.
"What I am concerned about is, if the goal of decriminalization is to reduce stigmatization of these drugs … it is actually having the adverse effect. It is increasing stigmatization. What I am seeing, based on the complaints we received, people who supported decriminalization are rapidly turning against decriminalization. People who really supported the government's approach to this are now really starting to question if this is right.
"I think doing this is reasonable. It certainly addresses a lot of the concerns that the public have been raising around it."
Logtenberg said the only mechanism the City has for moving people along is to regulate the parks.
"This is a good step … to help de-stigmatize drug use and help advance what the Province is trying to do, and what we are all trying to do which is reduce deaths," he said.
Coun. Jesse Peneiro said he agreed with intent of the bylaw, but the intent and the reality were quite different.
"And there is a good chance that if we make a bylaw against this particular thing … that there is a good chance that it will stigmatize and criminalize this … especially given that we are putting forth this bylaw not in conjunction with other measures," he said.
Peneiro asked for Street Outreach to assume the mantle of educating people on where it was and wasn't acceptable to use.
The bylaw amendment isn't the answer to the street issues, said Coun. Leslie Payne.
"In its current form I don't support it. I understand where we are trying to get with it, but I don't think this is going to get us there and move the needle. I think it will create more confrontation."
Logtenberg said the bylaw was focused on areas that children were going to be, an area that comprised around one per cent of the city.
"To say that we have to absolutely permit this everywhere is to infantilize a population … They are adults. You can say 'Not here and that 200 metres down the path is okay …'" he said.
People will be educated on the bylaw, said Mayor Janice Morrison.
"You don't go sit out on the beach at Lakeside, or on the teeter totter, and use your drugs," she stated.
Bylaws are not all about police, she added. Bylaws are complaint driven.
"The fact that somebody is open using in a place that we designate as maybe not the best place to use, doesn't trigger a lights-and-sirens police call," she said. "So, it's not going to be police that interact with these people every time.
"Nobody should die. Everybody should be safe. This isn't being written to give police some kind of tool to enforce. I think what we are trying to find is common ground."
Payne thought council should wait to see what the Province came out with later this summer. The B.C. Ministry of Public Safety and Solicitor General is undertaking policy work to support possible Fall 2023 legislation to regulate the use of drugs in certain public spaces.
"Do we need a bylaw to make that happen or do we start with the education piece and utilize this intervening period until the province comes out with its legislation?" she asked.
"Having that bylaw allows you to have that interaction, to a certain extent," Morrison replied. "The bylaw creates the ability to have that action. I think what this does is it sets clear guidelines with the community about where public use makes sense."
Once the bylaw is adopted, social service agencies, the Nelson Police Department, The Nelson and District Chamber of Commerce and the Interior Health Authority will be notified.
Decriminalized
In response to the toxic drug crisis on Jan. 31, the Province's exemption to the Controlled Drug and Substances Act came into effect.
This meant adults 18 and older would not be charged for possession of 2.5 grams or less of illicit drugs for personal use and the drugs will not be seized. Trafficking remained illegal.
Illicit drugs include: opioids (heroin, fentanyl); crack; powder cocaine; MDMA (ecstasy); and methamphetamines.
Decriminalization does not apply to elementary and secondary schools, and licensed childcare facilities, or airports, and on Canadian Coast Guard vessels and helicopters.
"The Province also notes that there may be a need for reasonable limits on drug use in certain public spaces, and the Ministry of Mental Health and Addictions has commented that local governments have regulatory tools to address issues related to public substance use, such as nuisance bylaws," noted City director of Corporate Services, Sarah Winton, in her report to City council.
Source: City of Nelson agenda, July 25
Off limits
The Parks Amendment (Public Nuisance) Bylaw proposes to amend the City of Nelson Parks Bylaw by adding the definition of illicit drugs and then setting out the parks where the use of illicit drugs is prohibited.
These locations have been selected as they are the park spaces most used by children on a regular basis for recreational and other leisure activities.
The proposed bylaw does not prohibit use of illicit drugs in all park spaces in the City.
The parks covered by the bylaw include:
• Gyro Park and Municipal Campground;
• Cottonwood Park;
• Rosemont Park;
• Lakeside Park, except land adjacent to Duck Bay;
• Hall Street Pier;
• Hall Street Plaza;
• Civic Centre;
• Nelson and District Community Complex (NDCC);
• Queen Elizabeth Park; and
• Lions Park.
Source: City of Nelson, July 25 agenda