Increase in overdoses in Nelson area concerns Interior Health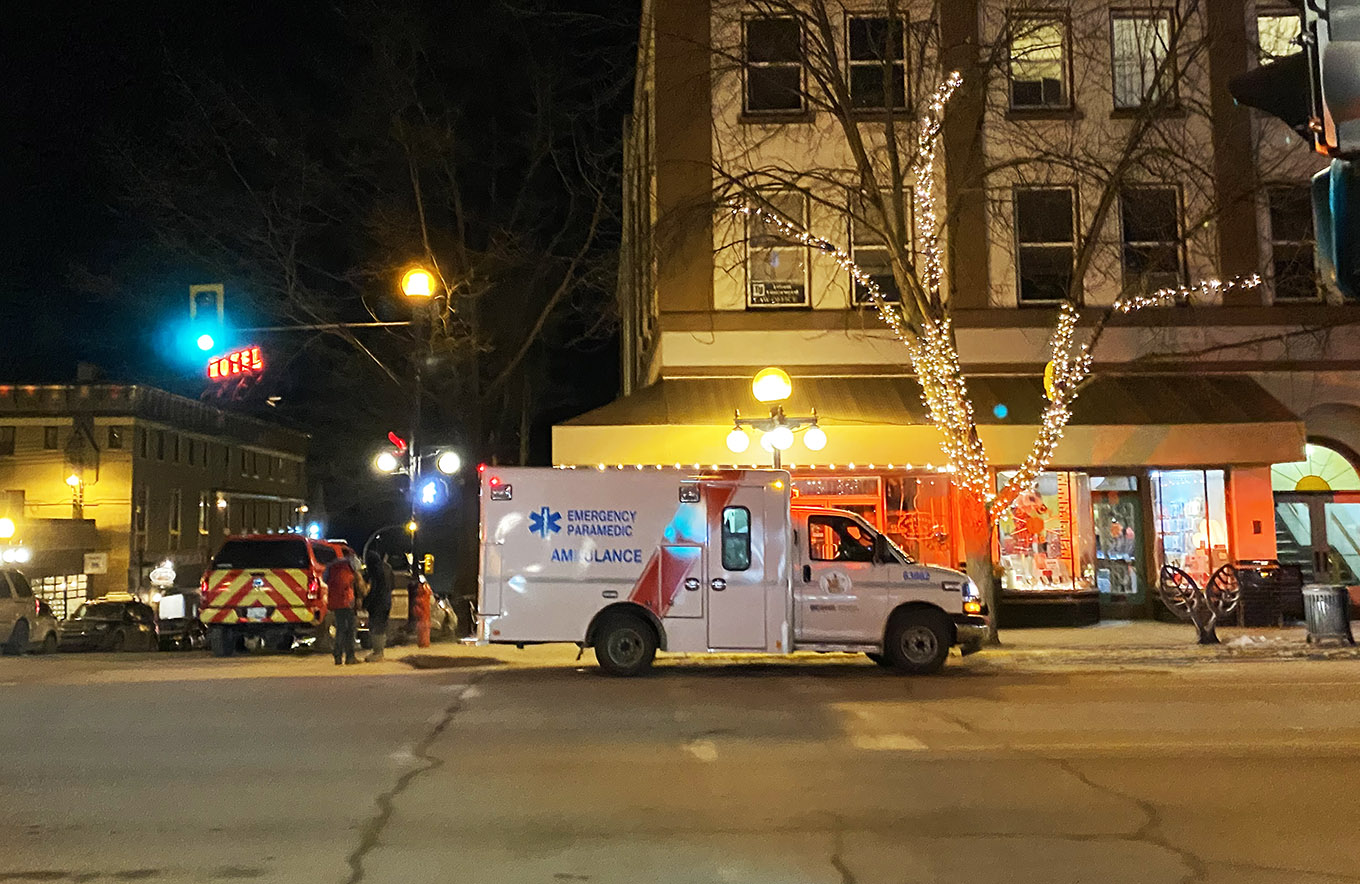 Interior Health is raising the red flag over the increase in overdoses in the Kootenay Boundary region, particularly in Nelson said Deputy Chief Medical Officer Dr. Silvina Mema.
Dr. Mema said between Jan. 1 and June 30 of this year, 16 individuals in the Kootenay Boundary have died from overdose, including five in June alone.
He said nine of those 16 deaths were in Nelson.
"Interior Health is advising anyone considering using drugs to be extremely cautious due to highly toxic drugs circulating in Nelson and across the Kootenay Boundary," Dr. Mema said in an email statement to The Nelson Daily.
"911 calls for toxic drug events also significantly increased in Nelson and Trail in June."
Amanda Erickson, Regional Community Action Team Coordinator for Nelson, Castlegar and Grand Forks said reasons for this increase are complex and can include: 
a more toxic street drug supply
a need for more rural doctors, nurse practitioners, and nurses with specialities in addiction care
a lack of adequate shelter for unhoused populations, stigma and lack of awareness about addiction
a lack of complex care housing and low-income housing
not enough specialized workers to meet the demand in our healthcare and social service organizations that serve people who are struggling with substance use concerns in all our communities 
"Additionally, factors that influence high overdose rates since the COVID-19 pandemic in 2020 include: reported increases in alcohol and substance use for Canadians, and that the street drug supply is inconsistent and toxic in BC," Erickson explained.
Dr. Mema said that Interior Health notes that every death is tragic and impacts countless people in the community, including health care workers in the region.
"Drug supply is highly toxic, and we have concerns for the local population as well as those visiting Nelson," Dr. Mema explained.
"It is important that people who use drugs avoid using alone; they can use an app like the Lifeguard or Brave app that can connect them with emergency help if they overdose, they can also use at an overdose prevention site."
Interior Health encourages people to carry Naloxone, get their drugs checked before using them, and to go 'low and slow' — meaning start with a small amount and space out the doses.  
Erickson adds to reduce overdoses locally there is a need to educate everyone on how to use Naloxone and breathing to reverse an overdose. 
"People can pick up Naloxone at a local pharmacy," she said.
"You can carry Naloxone for yourself, and for family and friends."
Resources include:
If you need support, or a family member or friend needs support, around addiction or substance use please reach out to your doctor, a walk in clinic, or your local emergency department. Also, you can contact your local Mental Health and Substance Use (MHSU) office at 310-MHSU (310-6478) or ask a doctor or nurse practitioner to refer you to MHSU.         
You can also get support from ANKORS, a local harm reduction agency. ANKORS can provide naloxone and naloxone training, check the content of substances (drug checking), provide referrals and support, provide outreach supports and other low-barrier public healthcare. Contact ANKORS at: 250-505-5506 or information@ankors.bc.ca
For withdrawal management or detox, people in our region can go to AXIS family resources. Other important resources are our local Opioid Agonist Therapy (OAT) clinics at Mental Health and Substance Use and the Kootenay Boundary Supported Recovery run by ANKORS and serving our rural populations for substance use recovery.