Daily Dose — Soulful Funk Band Coming to Nelson July 20th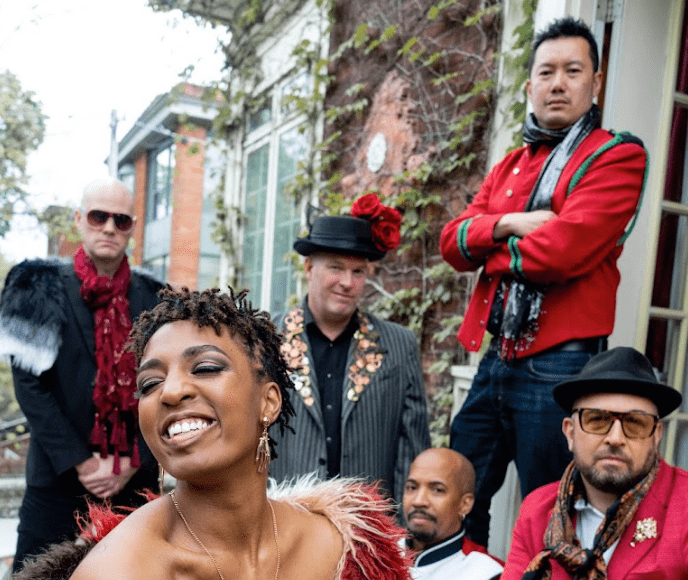 On July 20th, the ferocious funk-soul band – The Soul Motivators – will play in Nelson at The Royal as a part of their 'Do It Together; Summer 2023 Tour.
It's the band's first time playing in Nelson.
Powerhouse Lead Singer Shahi Teruko says, "I'm pretty excited. I've never been to Nelson before. I hear it's an absolutely beautiful place to be. I'm excited to do the show and also explore the town."
The band released an album called 'Do it Together' in March 2023.
"We wanted to stretch ourselves for this album and see how far we could push it. I think 14 shows in 3 weeks is definitely pushing it, but in the best way," says Teruko.
Teruko has been touring with the band for the past two years. The core of the band consists of Teruko, James Robinson (keys), Marc Shapiro (bass), Voltaire Ramos (guitar), Doug Melville (Drums), and Derek Thorne (percussion). 
The band's 2015 full-length debut, 'Free to Believe' (Do Right Music) set the stage for the band to build their following. The band continues to push the boundaries of funk through the acclaimed 'Dirt On the Floor' EP and collaborations with Detroit-based Funk Night Records on several one-off 7" vinyl releases that are highly sought-after in the collector scene.
This is their most extensive tour yet, and expanding into the West Coast means a lot to the band.
"We've done Ontario, Quebec tours, maybe like a weekend. We've never done three weeks straight on the road before all the way out to the west coast. This is new territory for us, and we're excited."
The band has a strong message behind their music. Teruko explains:
"We're on a mission to motivate as many souls as possible all over the world. Our shows are energetic, powerful, and extremely motivational. We sing songs about the human experience. We do all that in a musical, dancey funk-folk way, and audiences respond well."
The band all live in Toronto, where they have a strong following.
"We have done well in Toronto, our home. We do well in Ottawa, and we're starting to build in Montreal. We're coming out West for the first time. It's a bit of a risk, but we have a beautiful team helping us. We're going to the most perfect beautiful venues for our sound. I'm excited," says Teruko.
Teruko is a full-time artist, which she balances with her other responsibilities.  
"It's all I've ever done is music, theatre, and acting. Amazingly, I can still do this at a professional level. I have two children: a 3-year-old and a 2-year-old, and a husband. I'm proud to be an example to my family and show them you can make whatever kind of life you want. If you want to be an artist, do it. It's hard work, but I'm living proof that it can be done. We're not surviving. We're thriving."
Leaving her kids for the tour is hard, but she hopes to one day bring her children on the road with her.
Teruko hopes people from Nelson will come out and support their show.
"It's important to support up-and-coming musicians by coming to the shows, buying merch(andise), all of those things help us on our journey. We're touring as a nine-piece band which is no small feat."
Teruko invites the public to visit them on their other tour dates after Nelson, like Golden, Edmonton, Grand Prairie, Jasper, Banff and the Calgary Folk Festival.
They will sell the "Do it Together" vinyl at their show at The Royal.