Youth involvement triples in tennis programs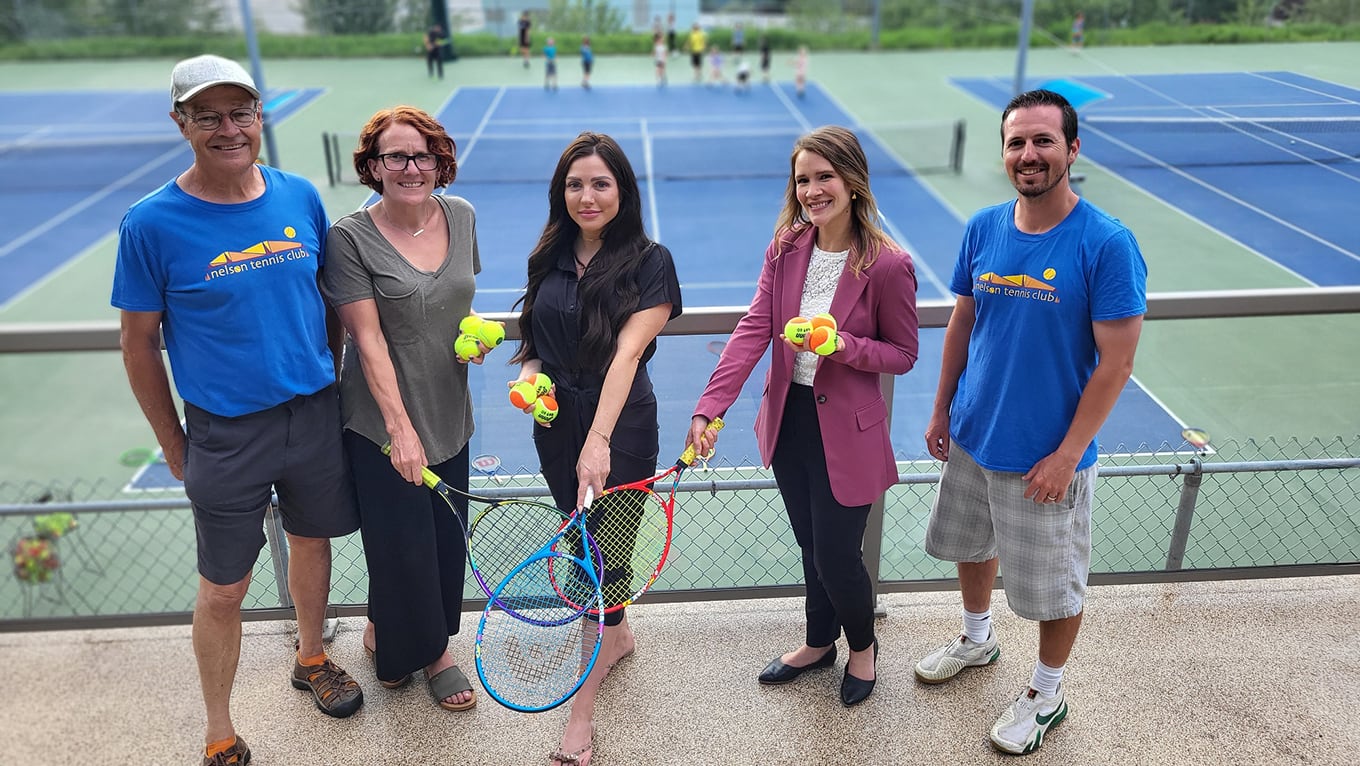 Nelson Tennis Club (NTC) has been successful in achieving one of its goals: increasing youth participation in the sport.
It has expanded capacity of some programs and added new ones as demand has increased.
In the last three years enrollment has tripled in structured tennis programming, and this year more than 120 kids having signed up for after-school coaching, tennis camps, or summer lessons.
"It really fantastic to see the community response as we have expanded our offerings, although I am not totally surprised given that it's a relatively affordable sport and we always emphasize fun while getting in a good work-out!" says Matt Martin, NTC Head Coach. Martin was awarded Community Coach of the Year in 2019 by Tennis B.C.
"The enthusiasm of our coaching team has certainly been a major factor in recruiting youth to our programming, but their efforts have been helped with recent generous donations from BC Hydro and CIBC Wood Gundy," says NTC President, Keith Bridger.
"I cannot thank them enough."   
BC Hydro — through its Castlegar Company Town Grant Program — provided $1,000 and, for a second year running, Michelle Mannings, CIBC Wood Gundy donated $500. All the funds are earmarked to purchase kids' tennis racquets and balls.         
More information about NTC and the junior programs can be found at nelsontennisclub.com
Photo attached: