Nelson Curler honoured by CurlBC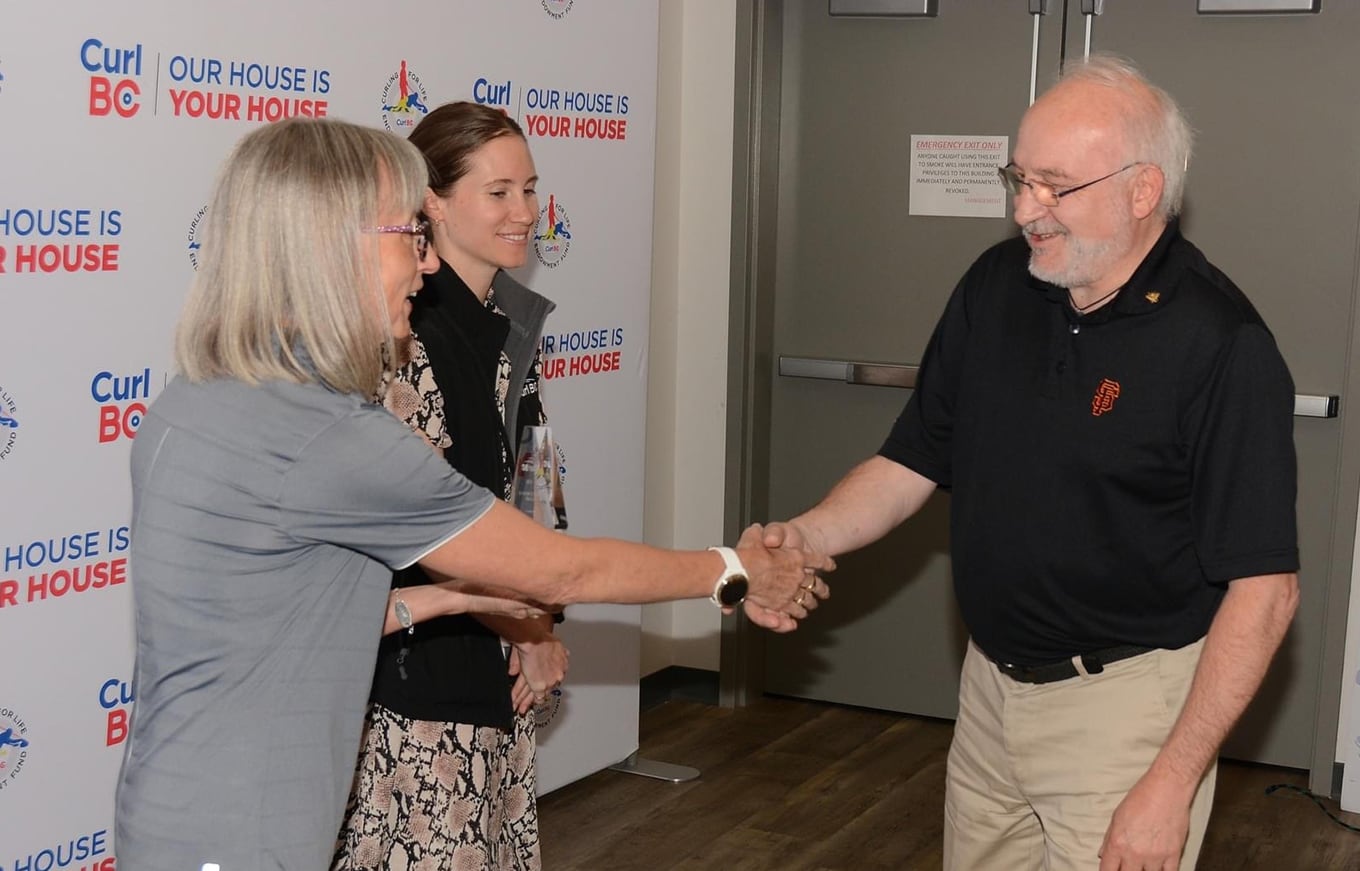 A Nelson Curler has been recognized for his countless hours of dedicated work toward increasing the exposure of the sport at the local level.
Nando Salviulo was presented with the Janette Robbins Award, given to the individual representing dedication and commitment to curling development and the advancement of curling in BC, at the CurlBC Business of Curling Symposium and Awards Dinner held recently at the Chilliwack Curling Club.
"I am honored however mostly humbled and grateful for not only the nomination but the recognition in receiving this award," Salviulo said.
Salviulo, a member of both Nelson and Castlegar curling clubs, was recognized as a 'tireless promoter of curling in the Kootenays."
Encouraging youth curlers to participate with his buzzysbuzzword.wordpress.com website, Salviulo connects and informs curlers of the curling events throughout the Kootenays and the province.
"He is a firm believer in grassroots curling and can be counted on to lead by example," the CurlBC presenter said.
"I would like to thank CurlBC, my Nominator Richard Faunt (Trail Curling Center member)," Salviuloadded.
"I am honoured for the recognition for my efforts and my passion towards the sport and the curling scene throughout the Kootenays."
The Nelson Curling Club is currently fundraising for a new ice plant.
Check out fundraising events on the Nelson Curling Club website.
The 2023 Janette Robbins Award was presented to Nando Salviulo of Nelson.