Daily Dose — Capitol Theatre Wraps up its Season with a Bang
It's been a challenge for management at the Capitol Theatre but there is reason for optimism after the 400 seat arts and culture operation registered its first full season of events in several years, says Box Office Manager Allison Givran.
"It's the last push of the season that's been ramping up since transitioning out of our less predictable couple of years. The spring was full of all sorts of dance showcases which are continuing now as we have a whole bunch of other things going on at the theatre."
Givran says many exciting things are going on this month.
The first happened Sunday, June 4th, as the FIREWORKS Community Choir performed.
The group hasn't been able to get together since 2019.
"This is a big deal," says Givran.
"This is an all-comers choir; everyone is welcome. Everyone is practicing on their own in advance, and then we get together in the afternoon on Sunday for two hours. Then the audience comes, and we sing the songs from 4 to 4:30 p.m."
This Capitol Off-Site presentation at the Nelson & District Community Complex was a beautiful celebration of singing.
Givran, who is directing, invites the community to come out and see what friends and neighbours have created alongside the Lalin Vocal Ensemble.
The next event that will draw widespread community interest is the Sinixt Confederacy Canoe journey Nelson stop on the 18th of June.
"That is very exciting. There are a whole bunch of free events. A launch down at the lake. The Sinixt will be going across to view the pictographs, but the whole community is welcome to join in non-motorized watercraft," says Givran.
It starts at 9 a.m. with the paddle to view pictographs and hold a ceremony. The launch point is at the end of the airfield at Nelson Recycling Depot (Lakeside Dr.). This is followed by a community lunch at 12:30 p.m. in front of the Capitol Theatre.
"It continues with live music outside the theatre, artisans, and a basket-making demonstration. And inside the theatre, there are a bunch of panel discussions, learning circles, and films throughout the day," explains Givran.
The artisan market and live music with Tony Louie will happen from 2 to 6 pm in front of the Capitol, with presentations, panel discussions and learning circles with Rick Desautel, Dan Nanamkin, Shelly Boyd, Mark Underhill and others.
There will be a 7:30 p.m. screening of the film, 'The Inhabitants,' by filmmaker Ben-Alex Dupris Post, with a Q&A with the filmmaker.
"The feature-length film called 'The Inhabitants' is about how to help heal the planet through an Indigenous lens," says Givran.
Shifting gears is an event for adults only that will inspire laughter on June 21st — the "Comic Strippers" parody and improv comedy show.
"'Comic strippers' is a good fun romp. People will recognize some of the comedians if they follow comedy. It's an improv spoof of a male strip tease group. Super fun. It's really quite hilarious. They were here last year, and it was a big hit," says Givran.
While there is no extreme nudity, extreme hilarity is expected in this entirely unscripted show from award-winning improv comedians.
On June 23-24, the 4th annual Kootenay Burlesque Festival presented by Vesper Valentine.
"The Kootenay Burlesque Festival is a super well-organized event over two days at the theatre. It's an annual event, and people are never disappointed," says Givran.
This two-night showcase features Burlesque performers from all over the world. Friday brings The Dirty & Nerdy Show, and Saturday is a cabaret: The Sparkle & Sass Soirée.
For community members looking for a different multi-sensory journey, there is an event where chocolate is paired with classical music on June 29th.
"Natasha Hall is doing some solo violin music with Beth Campbell of Viva Cocoa. This should be nice for people who like music or chocolate," says Givran.
Other events going on this month are Mount Sentinel's production of Trap, a docu-theatre suspense about a high school production that creates an unsolvable mystery.
Local dance trope final performances will occur on June 3rd (Trillium Dance Studio) and 13th (Sparkle and Shine Spring Showcase).
To learn more or buy tickets, visit the Capitol website or call the Box Office at (250) 352-6363.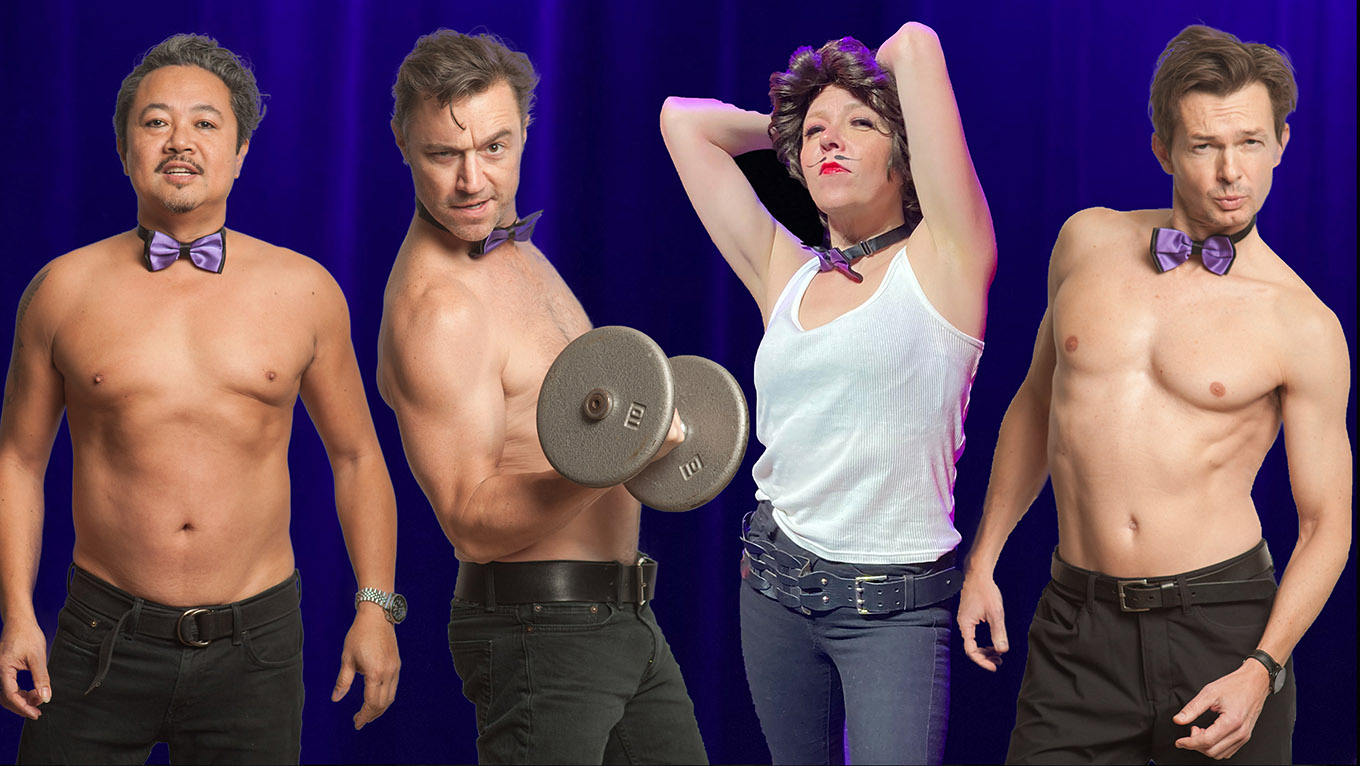 On June 21st, the "Comic Strippers" parody and improv comedy show makes a stop in Nelson at the Capitol Theatre. — Submitted photo