Offloading of decriminalization onto local governments case for financial support: city council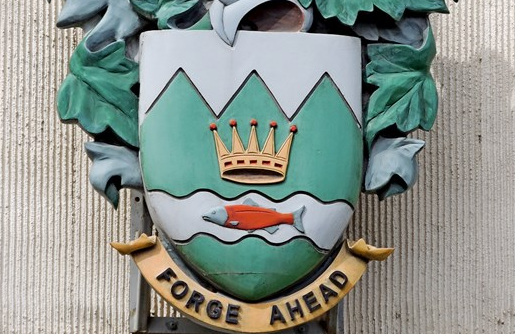 The province is off-loading its responsibility on municipalities for the decriminalization of illicit drugs without providing any financial support, claims a new resolution coming from the City of Nelson.
Toward that end, city council has written the missive to be sent to the next Association of Kootenay Boundary Local Governments (AKBLG) meeting to begin the lobbying for funding for the consequences of decriminalization.
The province has been granted an exemption by Health Canada from the Controlled Drug and Substance Act to decriminalize the possession of certain illicit drugs.
It is also working with law and health enforcement partners to de-stigmatize illicit drugs, said Mayor Janice Morrison, but the city needs financial support to provide protective services and education to the public.
"We have nothing right now in terms of this new rule coming in," she said in the Feb. 17 special regular council meeting. "The city has … no tools in the tool box.
"We have no idea what the process is. This is a cost that local and municipal governments have to absorb. And so, as we look at how we work on de-stigmatizing illicit drugs … what other roles do we need to be playing and, of course, that comes with a cost."
City manager Kevin Cormack agreed, wondering what decriminalization meant in all of the public spaces in Nelson.
"And we know our community's concerned about needles and drug use already," he said. "We think the Health ministry should be in our community educating the population."
City staff was told in a phone call recently that the chance of contracting anything from a needle was insignificant, so there shouldn't be a concern about needles at all, said Cormack.
"We don't think that is the case in our community. Nobody wants their kids playing on a playground with needles around," he said. "So some of those things may have low risk from a health point of view but they have high concern from a community point of view.
"And I think the expectation of our public is that we would clean those spaces up and not have needles or blood or anything else around. I think there are a whole lot of impacts around this for local government that they haven't really considered."
Coun. Rik Logtenberg wondered if city staff were aware of some effects of decriminalization that could provide documentation as part of the resolution. He wanted it grounded in local experiences.
"So that's what is driving this resolution: actual experiences and not fears of what might happen," he said.
Morrison re-iterated the need to impress upon the province what was at stake for communities across B.C. in the wake of decriminalization.
"We don't have a regulatory framework to work within, and it's going to be expensive, and not just for us, it's going to be expensive within British Columbia because it's going to be people that challenge whatever rule or regulation municipalities might put in, so it does need to come from the province and the province needs to fund it," she said.
The resolution motion was passed by council and will be sent to the next AKBLG meeting for approval.
Decriminalization
Health Canada granted an exemption from the Controlled Drugs and Substances Act to the Province of B.C., effective from Jan. 31, 2023 to Jan. 31, 2026.
Under this exemption, adults (18 years and older) in B.C. are not going to be arrested or charged for possessing small amounts of certain illegal drugs for personal use. The illegal drugs covered by the exemption are: 
• opioids (such as heroin, morphine, and fentanyl);
• crack and powder cocaine;
• methamphetamine (meth); and
• MDMA (ecstasy)
Adults found in personal possession of any combination of these illegal drugs that adds up to a combined total of 2.5 grams or less are not subject to criminal charges and the drugs are not seized.
Instead, they are offered information about health and social supports. This includes support with making a referral to local treatment and recovery services, if requested.
Source: Province of B.C.