Nelson Cares preps for 9th annual Coldest Night of the Year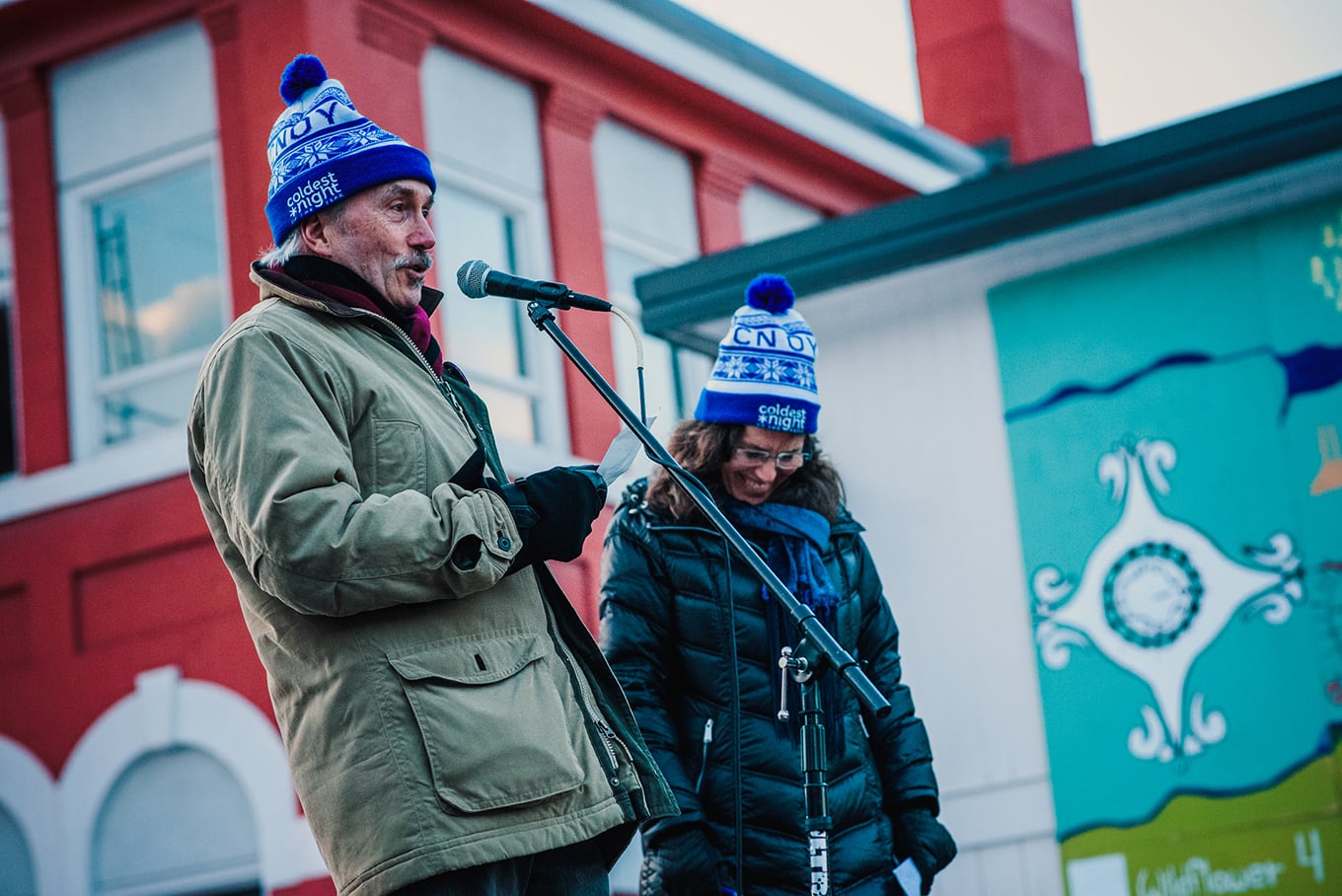 Nelson CARES Society is excited to be hosting the 9th annual Coldest Night of the Year (CNOY) fundraising campaign on Saturday, February 25th, 2023.
It is the first year the event will be back to an in-person event since the COVID-19 shut-down in 2020! Nelson CARES is looking forward to the community getting together to 'gather for good' and show their support for those who are most vulnerable in this community.
On Saturday, Feb 25th, CNOY walkers will gather at Central (Wildflower) School to register, pick up the 2023 CNOY toque and hit the streets for either the two (2) kilometer or five (5) km walk.
Nelsonites will be out walking in the cold and supporting people who face incredible vulnerabilities and are at risk of homelessness.
The walk will wrap up at St Joseph's Elementary school for a warm bowl of chilli, cornbread muffins and high-fives as the community celebrates together.
The funds raised stay in the community to support Nelson CARES programming.
For the past six years, the Ready for Home program has been fully funded by Coldest Night of the Year. At the core of Ready for Home is a full-time paid staff member who works with individuals at Ward Street Place to provide support for health resources, stabilize housing conditions and work toward preventing homelessness.
This program assists Nelson CARES tenants with life skills development; connection to health services, employment and income supports anything that will help these residences sustain affordable housing units and remain off the streets.
Nelson CARES Society wishes to thank its 2023 sponsors
Returning for a third year as Lead Sponsor is Nelson Home Building Centre and coming on in this role for the first time is BC Housing. CitySpaces Consulting Ltd., Columbia Basin Trust and Kootenay Co-op are back again as substantial sponsors.
There is also an impressive list of event sponsors including Inland Allcare Industrial Distribution, Bowick Electric, Derek Diener & Melanie Ward (Dominion Lending), Nelson Ford, Mistiso's Place Vacation Rentals, NSDA Architects, Hemlock Homes, Hume Hotel, The Blindman, Cartolina, and Arcright Plumbing & Heating.
Any business interested in sponsoring this event and supporting the work of Nelson CARES Society please reach out to cnoy@nelsoncares.ca.
The organizing committee would like to thank the community for its ongoing and incredible commitment.
CNOY team captains, walkers, sponsors, donors, and volunteers are still needed. Sign up and help make Nelson a warmer place everyone. Head to www.cnoy.org/nelson.
Please check out the Facebook page: Coldest Night of the Year: Nelson, BC and the Instagram page: @coldest_night_nelson.