Winners Announced for 2022 Kootenay Contraption Contest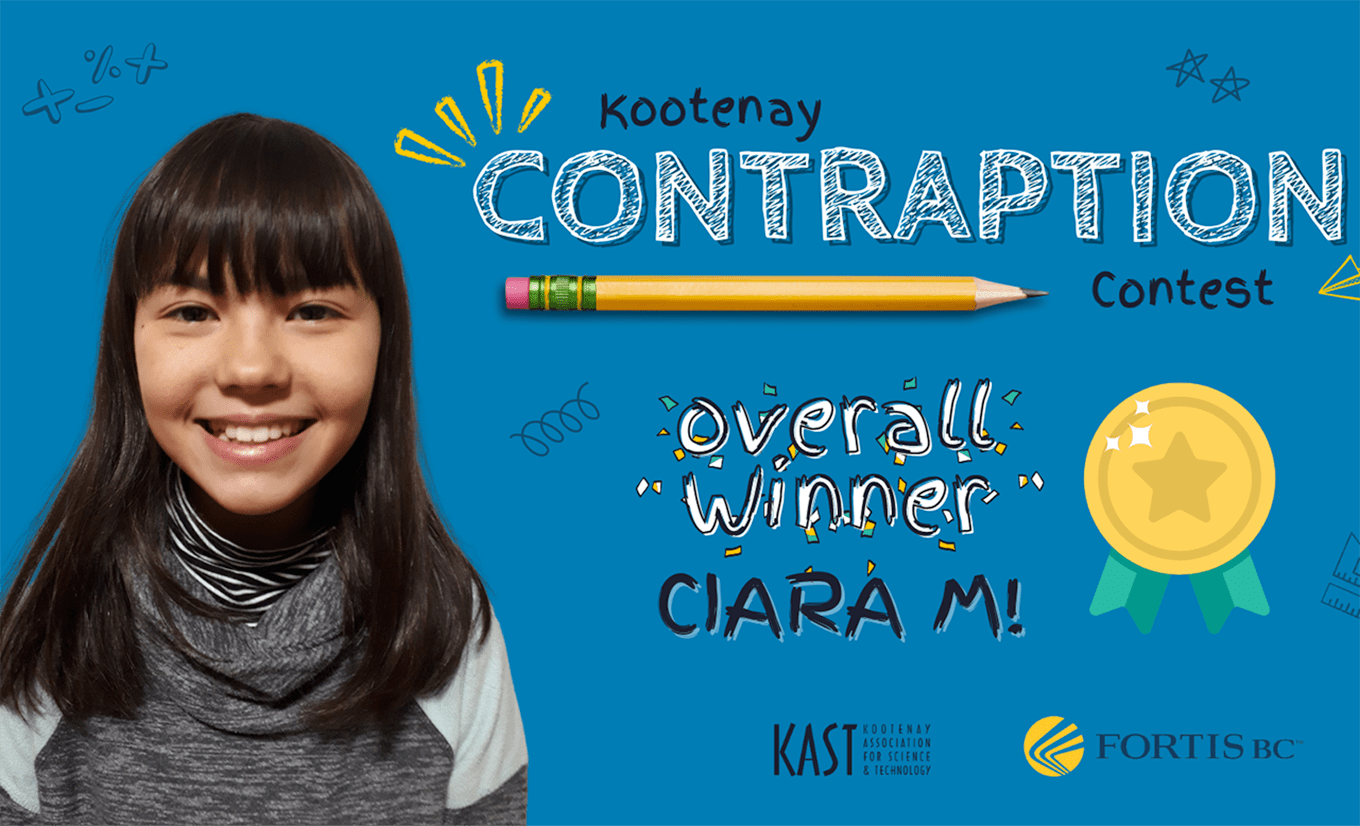 KAST Youth, in partnership with FortisBC, is excited to announce the winners of this year's Kootenay Contraption Contest, an annual fall initiative that challenges Kootenay youth to dream big and design a contraption that solves a relevant problem using STEAM (Science, Technology, Engineering, Arts, Math) and innovation.
Throughout the month of November, Kindergarten to 8th grade students from Grand Forks to Fernie and everywhere in-between put on their thinking caps and used their creativity to solve this problem:
The year is 2100 and, astonishingly, the sun has unexpectedly begun to die, exhausting its hydrogen core 5 billion years early.
It is now expanding into a giant red star, consuming Venus and Mercury and forcing the Earth into intense heat, affecting the oceans and turning land uninhabitable by the current humanity as we know it. Create a contraption to enable humans, animals and life to exist in this new world.
From protective domes to solar-powered suits, our Kootenay youth proved their imaginations are limitless! Students submitted illustrations, presentations, and photos; some even built their own prototypes, bringing their ideas to life.
"This is the ninth year FortisBC has supported the program and I can say it's one of the best things I get to work on every year," says Blair Weston, Community and Indigenous Relations Manager.
"Seeing the innovation within the entries and some of the wild ideas that kids come up with always makes for great discussion."
At a time where youth are living through many major global events, including the recent pandemic, climate-change adaptation and the rising cost of living, the Kootenay Contraption Contest proves to be more than just a fun way to let out some STEAM.
"Our youth are living through changing times," said Katelyn Bilenduke, KAST Youth Program Manager.
"These topics are tough to navigate, however by providing a fictional, creative outlet through the Contest, we hoped to reframe the current mindset and empower students that they can be the solution to these challenges."
The Contest selects winners from each grade, including an overall winner.
This year's grand prize winner is "The Burrower", created by Ciara M, a 5th grade student from JA Laird Elementary School in Invermere.
Other winners from K to 8 are represented in Salmo, Nelson, Canyon, Revelstoke, and Grand Forks.
There was even one very eager submission from Pre-K! In fact, the judging panel was so inspired by the imagination and passion put forth by our Kootenay kids, there are plans to launch a Kootenay Contraption Contest: Spring Edition to keep the innovative ideas flowing.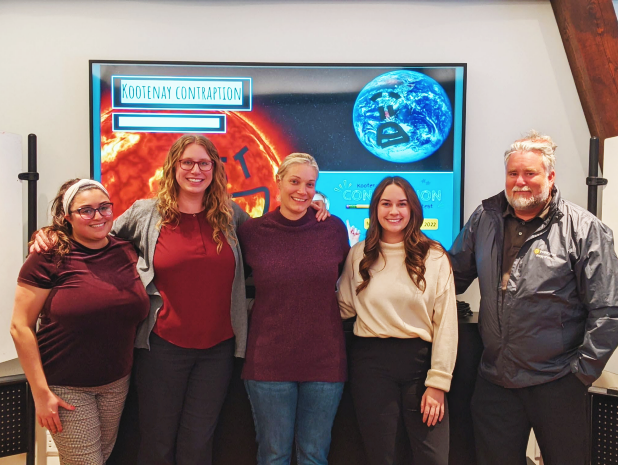 2022 Kootenay Contraption Contest judging panel (left to right): Katelyn Bilenduke, Melanie Fontaine, Crystal Swan (not pictured) from KAST; Jennifer Datchkoff, Aimee Montpellier, Blair Weston from FortisBC. — Submitted photo