Happy Holidays from staff at The Nelson Daily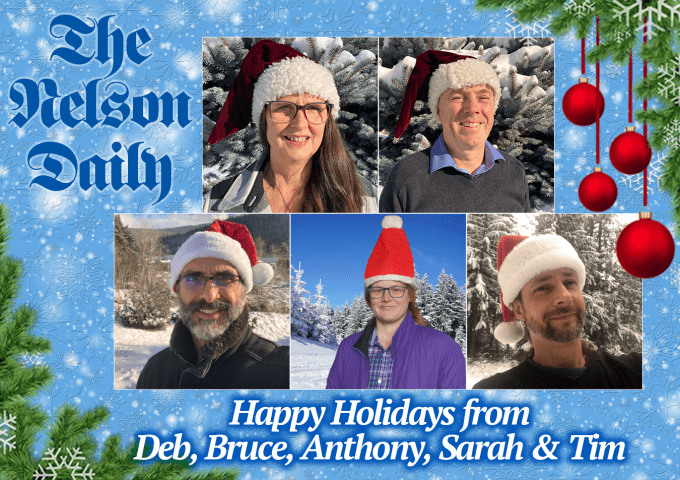 The Nelson Daily team of Deb and Bruce Fuhr, reporters Tim Schafer and Sarah Lord and Anthony Sanna in the advertising design department would like to wish all our valued readers and advertisers a Merry Christmas and a wonderful New Year.
The Nelson Daily is one of the few independent, online media outlets serving the West Kootenay region.
Founded in 2010 by former Nelson Daily News reporters, The Nelson Daily features diverse, credible independent journalism that focuses on local stories.
The Nelson Daily staff will be taking a break between Christmas and the New Year to enjoy time with family and friends, but we will be checking emails.
The Nelson Daily staff will get back into full swing on January 3, 2023 and look forward to a successful year ahead.