Daily Dose — Mother-Daughter Fundraising Power Team Celebrate Landmark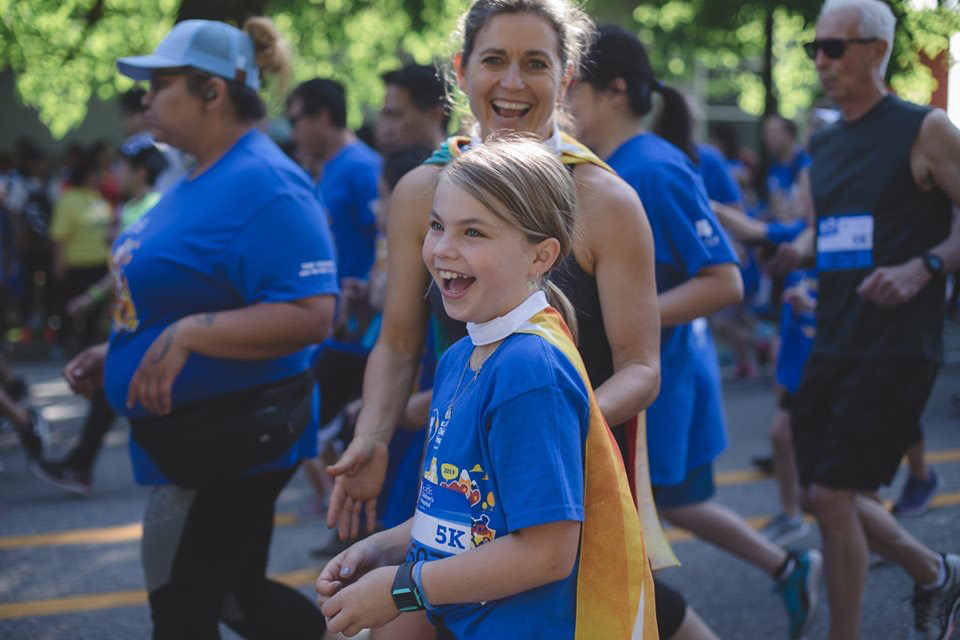 Ever since surviving a brain tumour at age three, Paige Purcell has wanted to give back to other families going through challenging medical situations.
Paige and her mother Andrea have worked together for nearly a decade to meet their latest fundraising landmark: $100,000.
"Never in a million years did I think this is something that would happen," Andrea Purcell told The Nelson Daily Daily Dose reporter Sarah Lord.
The duo has been interviewed on CBC Radio and they had also spoken to the national public broadcaster nearly a decade ago when they were beginning their fundraising efforts.
This all started when Paige decided to donate her birthday money, post-surgery, to her neurosurgeon.
"When Paige had brain surgery, I suggested giving her birthday money to the doctors. So, she at a young age was like 'yeah sure,'" says Purcell.
The next thing her parents knew, Paige was collecting empties from the street to cash in for the cause, and the efforts grew from there. The duo has held auctions, bake sales at school, Race for the Kids runs at BC Children's Hospital, and even spinning the wheel at Save-on-Foods.
"Any opportunities to raise money," says Purcell.
The money raised has gone to Nelson and Area Friends of the Family Foundation (where Purcell sits on the board), BC children's hospital, Ronald McDonald House, Make-a-Wish Foundation, Kootenay Lake Hospital and directly to families they know in medical need.
"Any fundraising we've done, empties, auctions, would not have been possible without our community. I'm thankful for the unbelievable outpouring from this community," says Purcell.
Purcell and her husband Dan are forever grateful for their daughter's outcome. The neurosurgeon told them that Paige was one of the most successful results he's had for a tumour of that magnitude.
This moment is also momentous because now marks Paige's tenth anniversary of surviving her highly invasive and risky brain surgery. The family has travelled to Vancouver to do follow-up MRIs in the years since, and Paige will have her last one this spring.
Purcell hopes this moment will bring closure to their family after a challenging decade.
"I need closure because it's my journey too, as much as it's Paige's. It happened so fast that it's impossible to explain. I think the ten years is recovering from the process—our understanding of her. We have had to grieve. She has challenges. This closing piece is emotional."
Purcell couldn't be prouder of Paige.
"Our child is an incredible being. An incredible ski racer and a great figure skater. She has volunteered with Canskate for the last five years. And all the money we've raised is because she saw those empties on the side of the road, and we went from there."
Although Paige is likely in the clear from experiencing a recurrence of her tumour, she lives with the impacts.
"Paige has impacts from her brain tumour. There are ongoing challenges when anyone has brain surgery," says Purcell. "I feel so honoured with our outcome, as much as it's hard. I have gratitude all the time."
One of the gifts of the past decade has been their continued connection to other families going through similar challenges.
"The people we've met through our experience in the last ten years is jaw-dropping. I was connecting with other parents going through the same thing, some of whom have faced much worse results."
Purcell explains that this connection started when a child in Kelowna had the same type of brain tumour at the same time as Paige.
"Their tumours were found a couple of weeks from each other," says Purcell. "Paige went to visit this little girl at a very young age. When Paige raised the money initially, it was to help her. We are still very close with them and see them often."
To understand the grit of the Purcells, you must know what they did after Paige's surgery.
"We skied a month and four days after surgery. She had to be on a harness. We skied almost fifty days that year," says Purcell.
But at the end of the day, Purcell and Paige's efforts are all about increasing awareness in the community about family health struggles.
"Being out there with our story has been really impactful."
Anyone interested in supporting this cause can visit the Nelson and Area Friends of the Family Foundation website here to donate.
All families, regardless of income, can apply to Nelson and Area Friends of the Family Foundation for support to travel out of the area for children's medical care.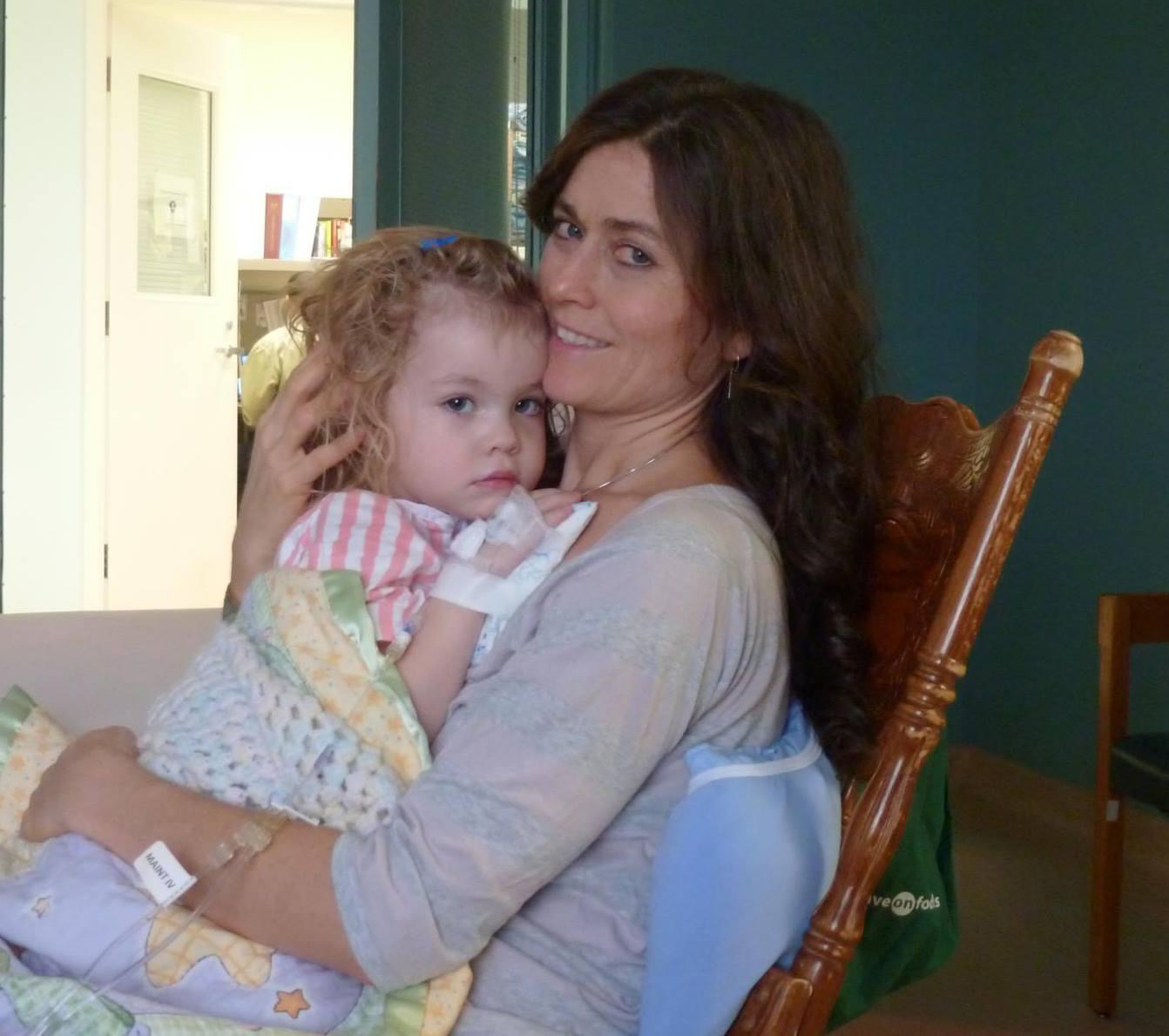 Andrea Purcell holds three-year-old daughter Paige following her brain surgery.
Paige Purcell has been a tireless fundraiser, setting up shop during Nelson Leafs games to raise funds.