Daily Dose — Capitol Theatre's Annual Pantomime Lights up the Stage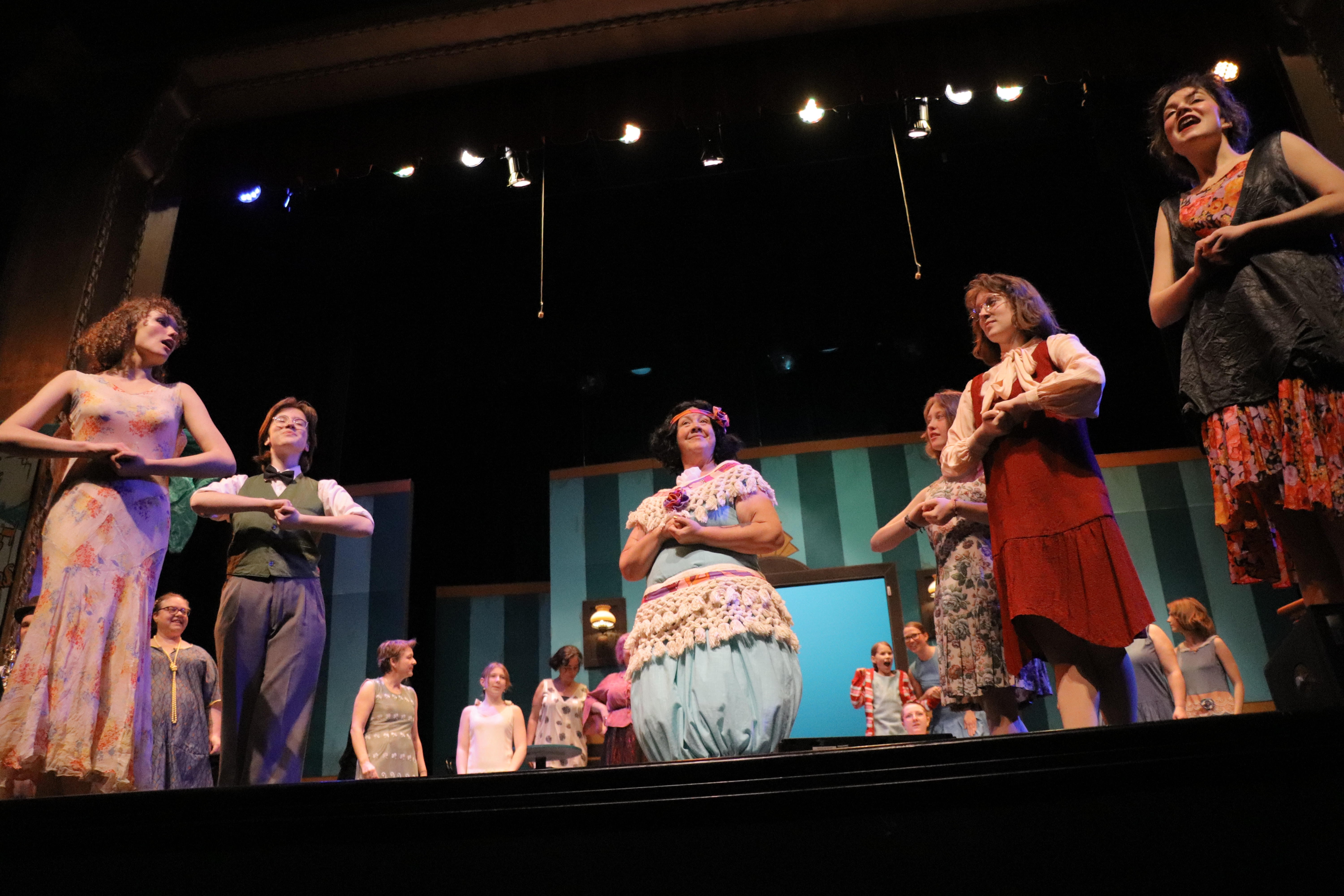 Pantomime is a theatrical show mainly for children, involving music, timely jokes, and slapstick comedy and is based on a fairy tale or nursery story, usually produced around Christmas.
This year's show, The Pied Piper of Nelsondorf which runs from December 1-4 at the Capitol Theatre in Nelson, is inspired by the centuries-old German legend of The Pied Piper.
The show's hit is likely to be the little kids playing the rats, and the show features over twenty youth total, from little ones joined by their parents to teenagers.
"The littles are the rats which is just as wonderful as you can imagine," says Kayla Hurst of the Capitol Theatre.
Jarvis has been involved for many years in the production, more years than not, writing and directing, and this year she and Hurst worked together on costuming which involved making rat tails and ears and a Pied suit for Peter the Piper.
Although the cast and crew have encountered some challenges with COVID-19 and other illnesses, the team has worked hard and come through with a great show.
"It's been great," says Hurst. "It's all community members, families, children. It's amazing. We had the auditions in September and started rehearsing back then."
The show also plays a big role in helping the theatre reach its annual fundraising goal.
"It's the biggest fundraiser we have in the year," says Hurst.
Beyond that, the show has broader ripples in the community, says Hurst.  
"It brings the community together. It's bringing families together on the stage. Laurie (Jarvis) says that it's the shared experience of the young and the old alike having the same experience of learning their lines and learning their songs. It's great family together-time for people."
This set of performances marks the first time Panto is running since the start of the COVID-19 pandemic.  
"It's the first one back after COVID-19. We haven't had one for two years, so it's a resurgence and a return," says Hurst.
The show usually sells out.
Tickets are on sale for $18 for an adult, $10 for 30 and under, and $50 for a family of four.
Or, choose the "Pay It Forward" ticket option to purchase your seat. This option will add the cost of an additional ticket which supports the Capitol's ticket voucher program.
Visit the Capitol Theatre website for more information here.