Fernie edges Bombers in final of Selkirk Volleyball Tournament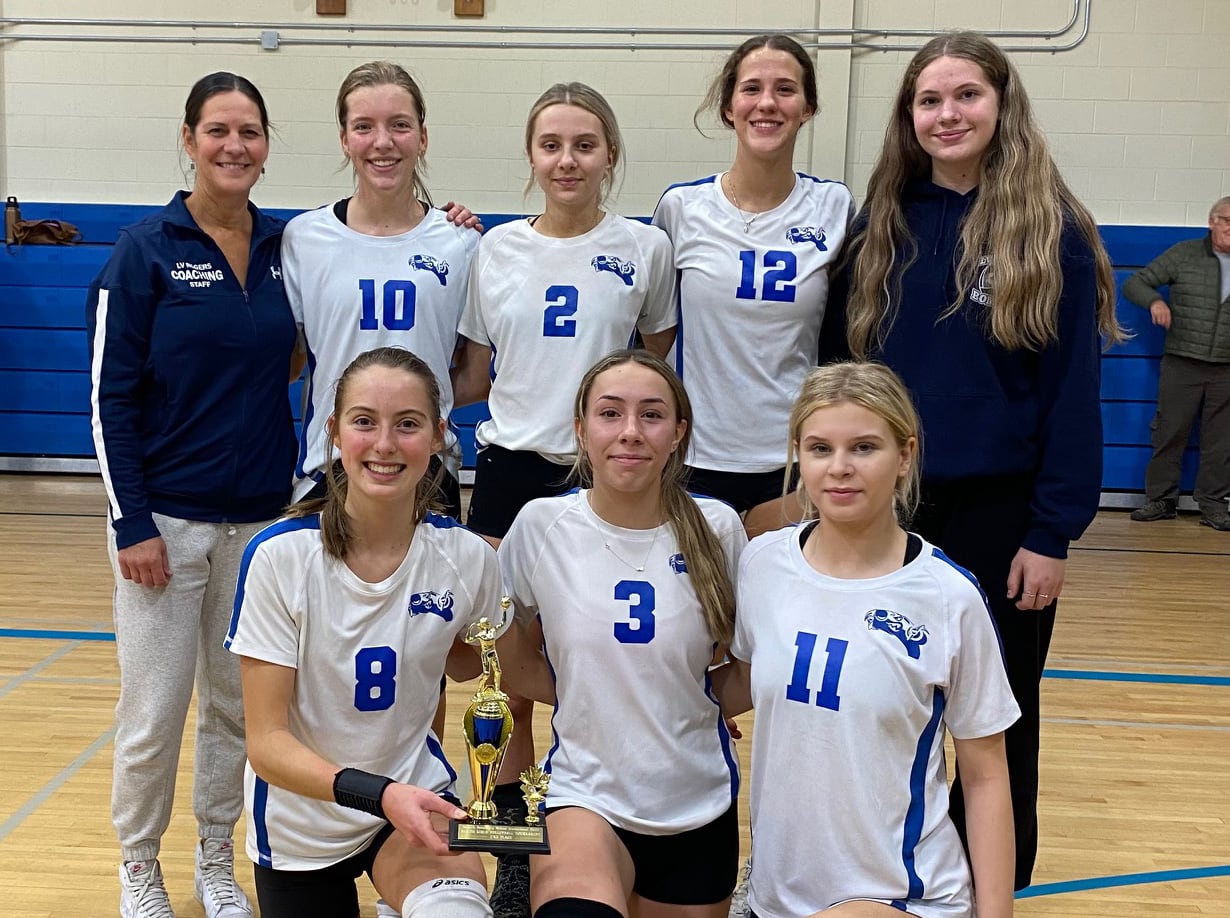 The L.V. Rogers Bombers added a second-place finish to the trophy case following action at the Selkirk High School Girls Volleyball Tournament Saturday in Kimberley.
The Bombers, who played most of the tournament without a full roster as some of the players did not make the trip due to prior commitments, lost in the final to Fernie.
Add into the mix that star middle blocker Abby Ens re-injured a hand, and the Bombers were reduced for most of the tourney with six players.
Still LVR was able to knock off host Selkirk 2-0 in the best-of-three semi-final before dropping the final against Fernie.
LVR returns to the court Friday as the school co-hosts a High School Tournament at the Hangar and Mount Sentinel in South Slocan.
The Bombers first match is Friday at 2 p.m. in the Hangar against West Kootenay rival J. Lloyd Crowe Hawks.
LVR is joined by Grand Forks and Stanley Humphries of Castlegar in Pool C of the Girls draw.
The other Pool D sees Mount Sentinel, Stanley Humphries, Osoyoos and Fernie Academy.
The boy's side of the tournament is being played at Mount Sentinel Friday.
LVR faces Stanley Humphries, Grand Forks and Summerland in Pool B while Mount Sentinel sees action against Stanley Humphries, Fulton of Vernon and South Okanagan of Oliver.
The Bombers meet J. Lloyd Crowe Hawks in the best-of-three AAA Zone Final November 17.
The BC High School Girls AAA Championships are December 1-3 at George Elliott in Lake Country.