Cross-border investigation ends with $55 Million drug bust
A media release Wednesday by the Alberta Law Enforcement Response Teams (ALERT) said 15 people along with a Calgary business has been charged following a $55 Million drug bust involving officials from both Canada and U.S.
The ALERT release said Project Cobra seized methamphetamine and cocaine following a cross-border investigation by ALERT, RCMP Federal Serious and Organized Crime, and the U.S. Drug Enforcement Administration.
Project Cobra is a nearly three-year organized crime investigation into transnational drug importation, drug trafficking, and money laundering.
"As the result of enforcement initiatives on both sides of the border, 928 kilograms of methamphetamine and 6 kilograms of cocaine were intercepted," the media release said.
"In addition, approximately $7 million worth of assets have been seized or placed under criminal restraint."
Project Cobra relied on the assistance of a number of police agencies and specialized units, including: Calgary Police Service, Edmonton Police Service, U.S. Homeland Security Investigations, U.S. Customs and Border Protection, Canada Border Services Agency (CBSA), Niagara Regional Police, Canada Revenue Agency, Financial Transactions and Reports Analysis Centre of Canada (FINTRAC), and RCMP units in Ontario, Nova Scotia, Saskatoon, North Battleford, Sask., and Osoyoos, B.C.
ALERT release said police agencies collaborated to make numerous large-scale drug seizures during Project Cobran with these were shipments destined for Alberta, and included the following seizures:
342 kg of meth in Wyoming;
308 kg of meth in Los Angeles;
137 kg of meth in Calgary;
84 kg of meth in Los Angeles;
50 kg of meth at Lake Koocanusa, B.C.;
7 kg of meth and 1 kg of cocaine in Calgary; and
5 kg of cocaine in North Battleford, Sask.
ALERT release said 19 firearms were also seized, which included handguns, rifles, submachine guns, and suppressors.
"Seven million dollars' worth of property, bank accounts, luxury vehicles, and other suspected proceeds of crime has been seized or placed under criminal restraint," the media release said.
"This includes a $3.5 million home in Niagara-on-the-Lake, two Lamborghinis, a Porsche, classic cars, and $200,000 cash."
Project Cobra began in 2020 and a series of 11 coordinated search warrants were executed in December 2021. Homes, vehicles, businesses, and storage locations were searched in Calgary, Bedford, Nova Scotia, Niagara-on-the-Lake, Ont., and Leduc County, Alta.
Fifteen people and one business — investment company Fouani Equity Funds Ltd. based in Calgary — have been charged with 80 criminal offences ranging from participation in a criminal organization, to importation of a controlled substance, to laundering proceeds of crime, to drug trafficking.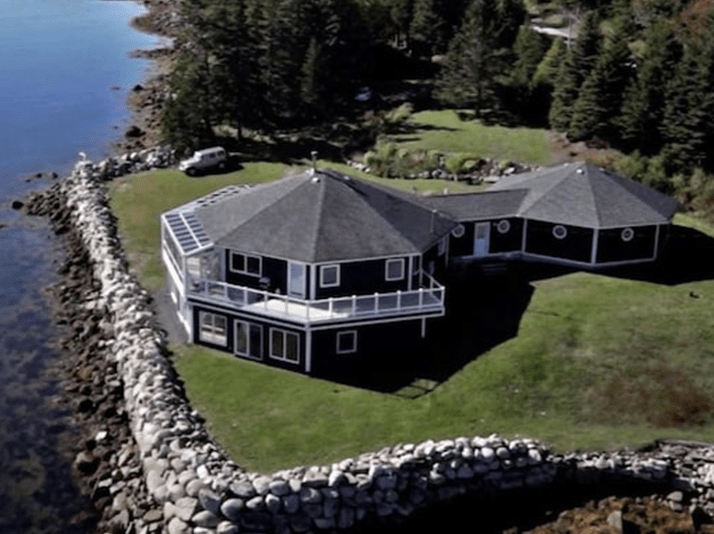 Police said Wednesday this home was seized connection to an investigation called Project Cobra. — ALERT photo