Logging truck slides into ditch west of Nelson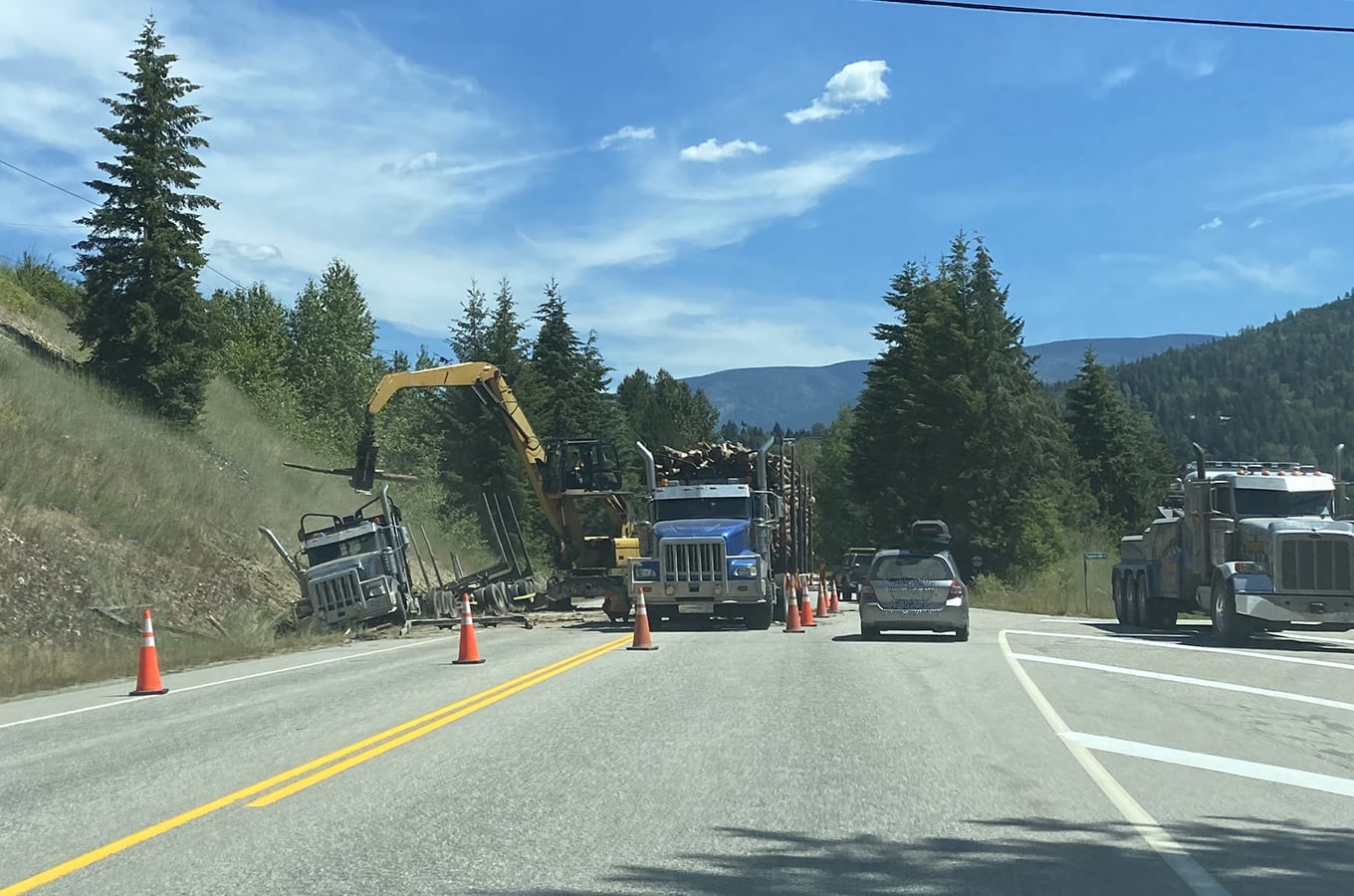 Traffic on Highway 3A west of Nelson near Taghum was slowed Thursday afternoon while crews removed logs from a truck that had lost its load Wednesday afternoon.
The accident happened at the intersection of Highway 3A and Taghum Hall Road Wednesday when a logging truck pulling a trailer slid into the ditch after the load shifted.
First responders, including the Beasley Fire Department, attended. There were no injuries reported.
The truck and load remained overnight in the ditch.
Crews arrived Wednesday morning to begin the process of first removing the logs to a waiting trucks.
A tow truck was then used to remove the logging truck and trailer from the ditch.
Traffic was slowed to one-way with flagging crews directing vehicles.
Highway 3A returned to two-way traffic in the early afternoon Thursday.
The logging truck remained in the ditch overnight until crews were able to remove the load Thursday.