Sunshine makes for amazing 2022 L.V. Rogers Cavalcade, Walk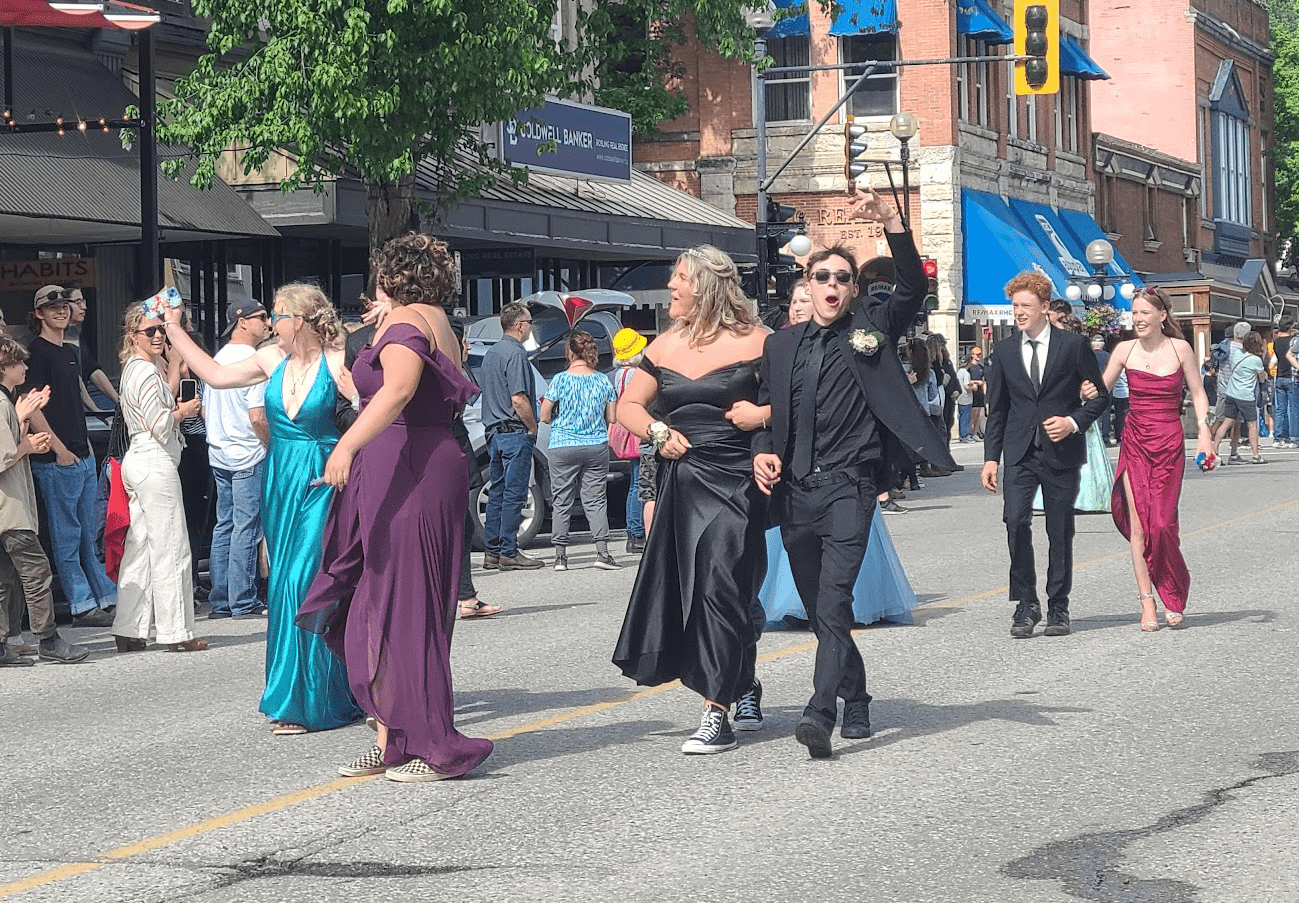 Even Mother Nature chipped in to cooperate to make the 2022 L.V. Rogers Cavalcade and Grad Walk a success.
Saturday, the LVR graduating class of 2022 mustered up enough positive energy to part the clouds and allow the sun to shine down on the annual Cavalcade ceremonies, that this year included a Grad Walk to follow the parade through downtown Nelson.
Grad collected their respective transportation at the Selkirk College Tenth Street campus parking lot Saturday afternoon before traveling along Douglas Road with the assistance of Nelson Police Department and Nelson Fire and Rescue Services and into the downtown core along Baker Street where they were greeted by lines of spectators.
Following the parade, the Grads jumped out of their vehicles to stage a walk down Baker Street led by a marching drum band.
Once the walk was completed, Grads gathered later for the banquet and dance.
Other Graduation ceremony dates in Kootenay Lake School District include:
Mt. Sentinel – June 17, 2022
Kootenay River Secondary, Creston – June 17, 2022
J.V. Humphries, Kaslo – June 18, 2022
Salmo Secondary – June 18, 2022
Homelinks Creston – June 20, 2022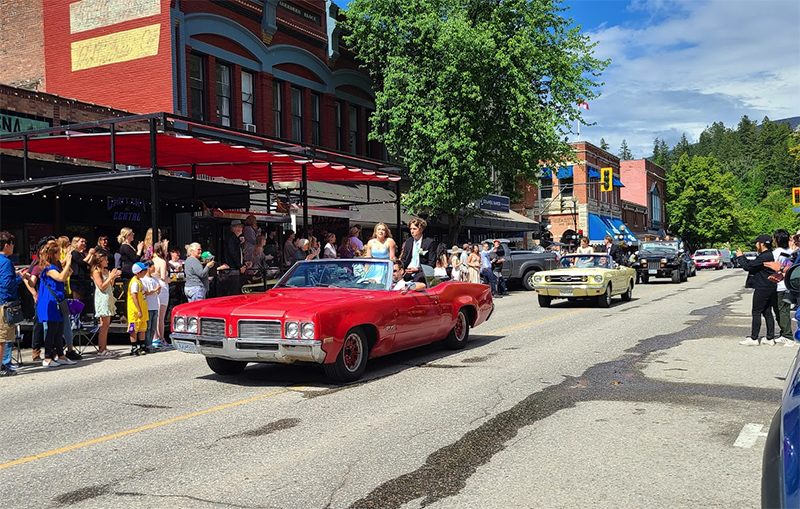 The L.V. Rogers Grads used cars, trucks and motorcycles to parade through the streets of Nelson during the annual Cavalcade.
Some of the vehicles were decorated with balloons as grads were showcased to spectators lining Baker Street.
Vehicles came in all shapes and sizes carrying the grads along Baker Street.
Nelson Fire and Rescue Services assisted with parade marshalling during the Cavalcade.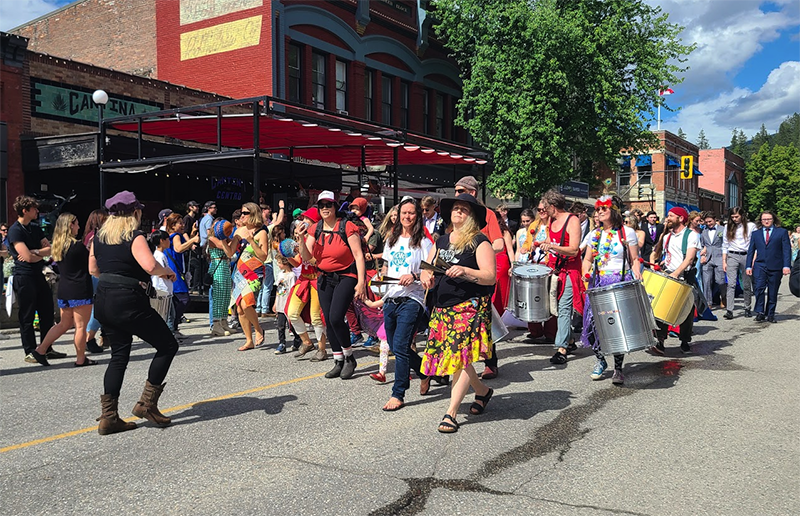 The Grads were led by Nelson's Moving Mosaic Samba Band for the walk following the Cavalcade.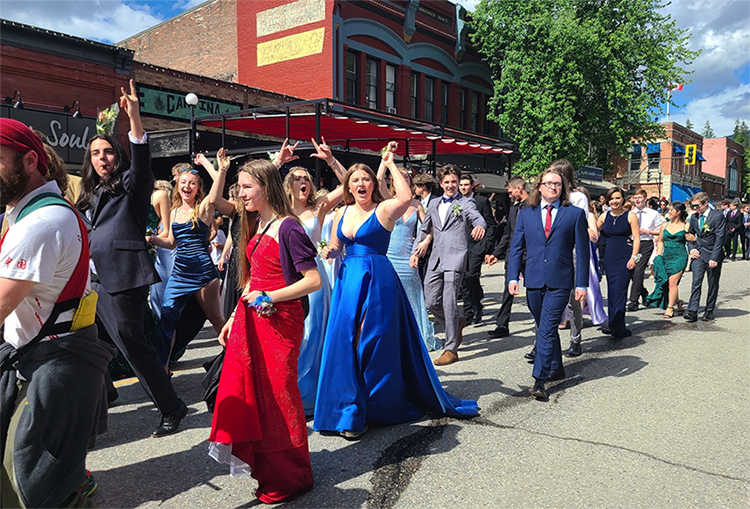 The L.V. Rogers Grads, cheering and celebrating completing their high school commitments . . .
. . . are now ready to continue their journey into the world.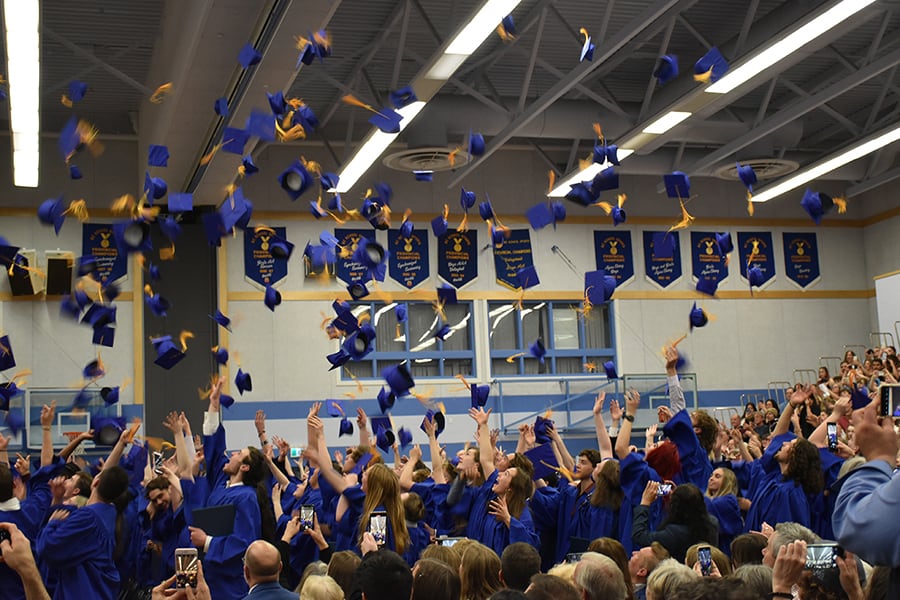 Grads staged the traditional Cap Toss during Friday's ceremony at L.V. Rogers Hangar. — Submitted photo