Mallard's Team of the Week — L.V. Rogers Athletic Award Winners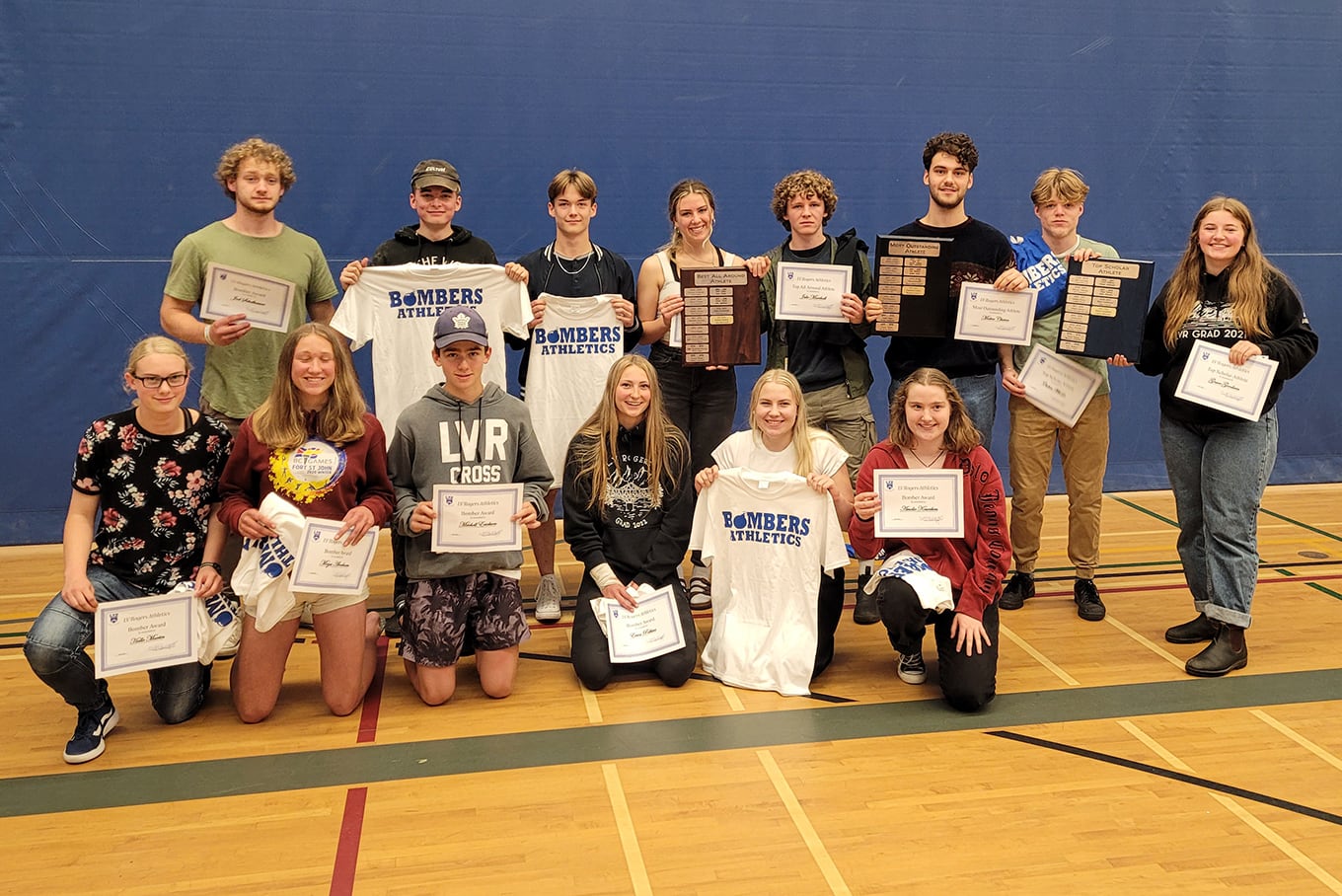 Following a successful season on the court, pitch, pool and trails, L.V. Rogers presented its 2021-22 Athletic Awards during a recent ceremony at the Hangar.
Major award winners included Matteo Chirico and Cayenne Caney winning the Most Outstanding Athlete honours in a single sport.
Both Chirico and Caney recently completed outstanding seasons for the Bombers on the soccer pitch.
Top All-Around Athlete awards — plays multiple sports at a high level — were presented to Jake Marshall and Gabby Bobby while Top Scholar Athletes went to Calvin Wheeler and Grace Goodwin.
Wheeler and Goodwin achieved top marks while excelling in a sport.
Bomber Awards for individual sports were presented to:
Emma Lake — Volleyball
Angelia Thomson — Swimming
Milo Klein — Soccer
Maya Abraham — Cross Country Running
Erica Potkins — Basketball
Quinn Kilpatrick — Basketball
Mitchell Erickson — Basketball & Track and Field
Halle Marting — Soccer
Joel Schulhauser — Rugby
Amelie Kreuken — Rugby
Mallard's Source for sports would like to honour the Bomber Athletic Award winners as Team of the Week.