L.V. Rogers Hosts Grad Ceremonies for 2022 Class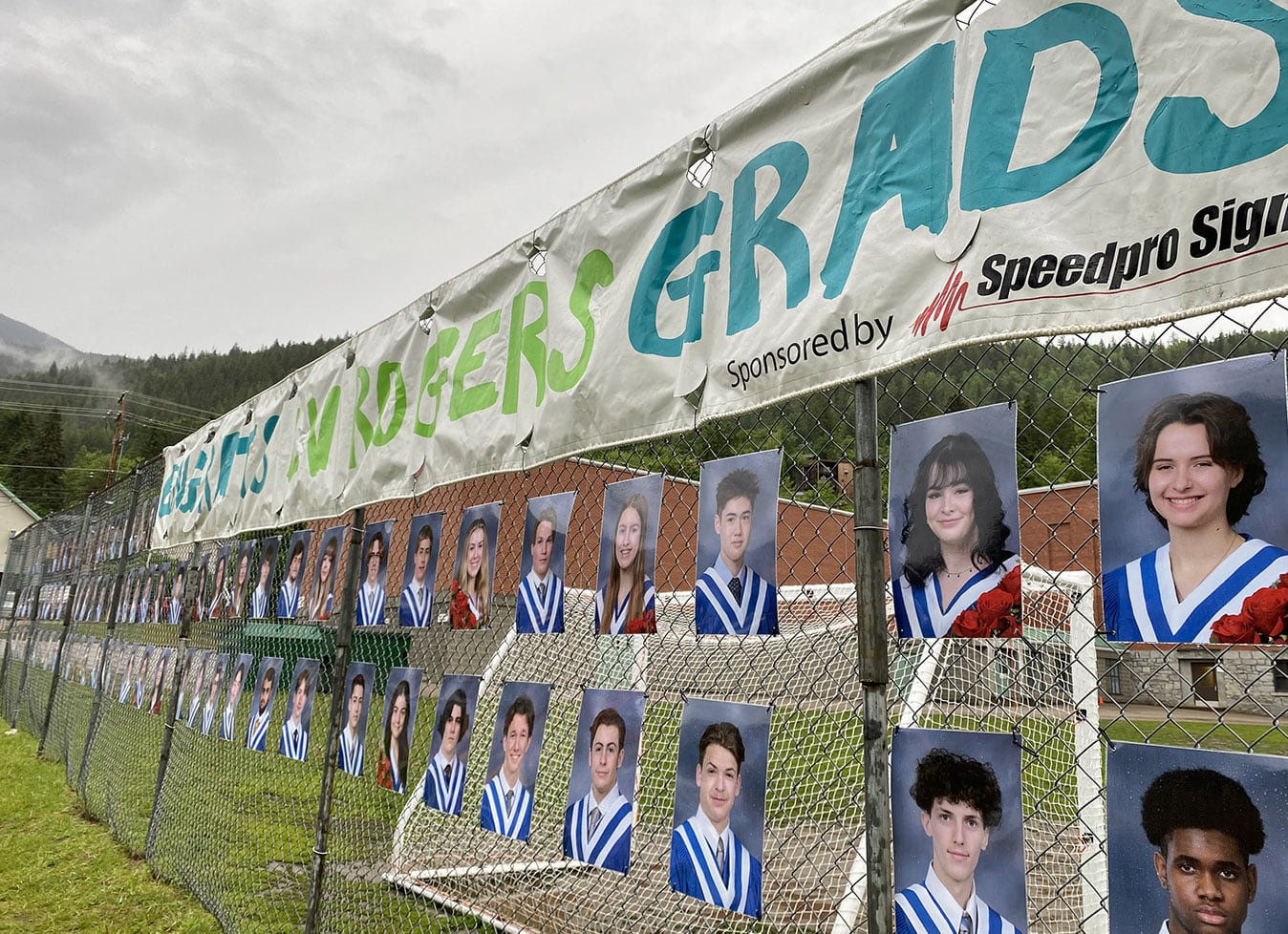 The L.V. Rogers Class of 2022 will join in ceremonies this weekend to celebrate the conclusion of 12 years of school.
Ceremonies begin Friday with the Cap & Gown followed Saturday by the traditional Cavalcade through the streets of Nelson.
The event begins at Selkirk College Tenth Street campus before winding its way along Douglas Road and into the downtown core, finishing along Baker and Victoria Streets in Nelson.
New this year is a Cavalcade walking route beginning at the Civic Theatre. Grads will walk up Hendryx Street to Baker, and through the downtown core to Stanley Street before returning to the start.
Other Graduation ceremony dates in Kootenay Lake School District include:
Mt. Sentinel – June 17, 2022
Kootenay River Secondary, Creston – June 17, 2022
J.V. Humphries, Kaslo – June 18, 2022
Salmo Secondary – June 18, 2022
Homelinks Creston – June 20, 2022
The LVR Parent Grad Committee welcomes the public to participate by lining the Cavalcade route to salute the Grads of 2022.
The 2022 L.V. Rogers Cavalcade Route, beginning at Selkirk College Tenth Street Campus parking lot and ending on Baker Street. — Submitted