RD, residents react to 'excessive' noise, demand federal government action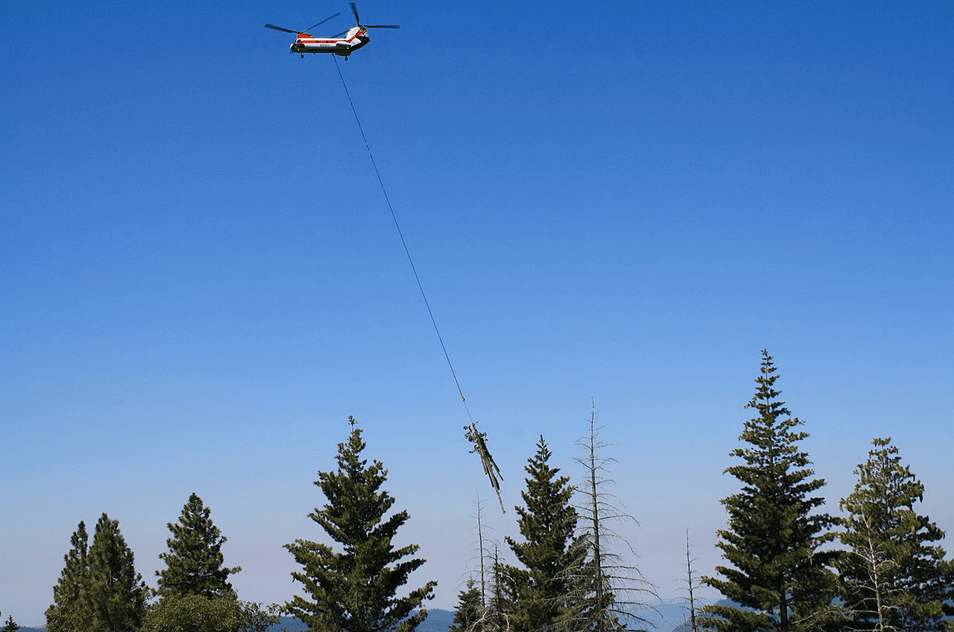 Smoke was not the only thing that polluted the sky when several wildfires burned in the West Kootenay last summer.
Noise pollution from helicopters was also a problem and — along with several complaints from regional district residents — the board of the Regional District of Central Kootenay has petitioned federal MP's with a plan.
RDCK board chair Aimee Watson has written a letter to South Okanagan-West Kootenay MP Richard Cannings (NDP), Kootenay-Columbia MP Rob Morrison (Conservatives) and Transport Canada about helicopter noise pollution in the regional district.
The concern over the noise of helicopters — working in the region for heli-logging — was district-wide, Watson noted in her letter.
"Helicopter noise, and the safety of the work being done, has been raised by our residents and our elected officials for a number of years now," she said. "Of particular concern is the ability for heli-logging operations to operate outside daytime hours and over built up areas."
She explained that the regional district had a number of densely populated rural communities that neighbour actively logged areas.
The constant noise would start just after 6 a.m. and continued to around 6 p.m., said Wayne and Elaine Butler in a letter to the regional district board, and it would disrupt their lives as they worked outside in their yard.
"We cannot understand each other speaking in a normal voice, and sometimes have to shout at each other to have a normal conversation," they related. "This helicopter noise has been going on daily for well over a week."
Watson said the regional district needed to be informed on the movements of the helicopters prior to any activity.
"If local government were required to be made aware of these operations in advance, and have the ability to access safety plans, we would ensure our emergency program team was aware and that we had information available to the public when concerns are raised with noise and with logs being carried over their community," she said.
As a result, the regional district was looking for the development of noise abatement requirements for helicopter operations, as well as a process by which local governments were notified of operations within its jurisdiction. However, the upper level of government has yet to respond on the matter.
Several regional district residents have taken up the gauntlet as well, corresponding with Transport Canada and the region's federal elected officials to try and come to an agreeable resolution.
In a letter to the board of directors, Rayn Butt‐Grau urged the regional district board "to initiate discussions on how to proceed to make amendments to the Civil Aviation Regulations so as to include helicopter logging noise abatement procedures.
"Finding an agreeable solution with Transport Canada would strengthen your ability to regulate excessive noise and add more credibility to the Noise Control Bylaw."