Granite Pointe pro narrowly misses cut at U.S. Open Local Qualifying tournament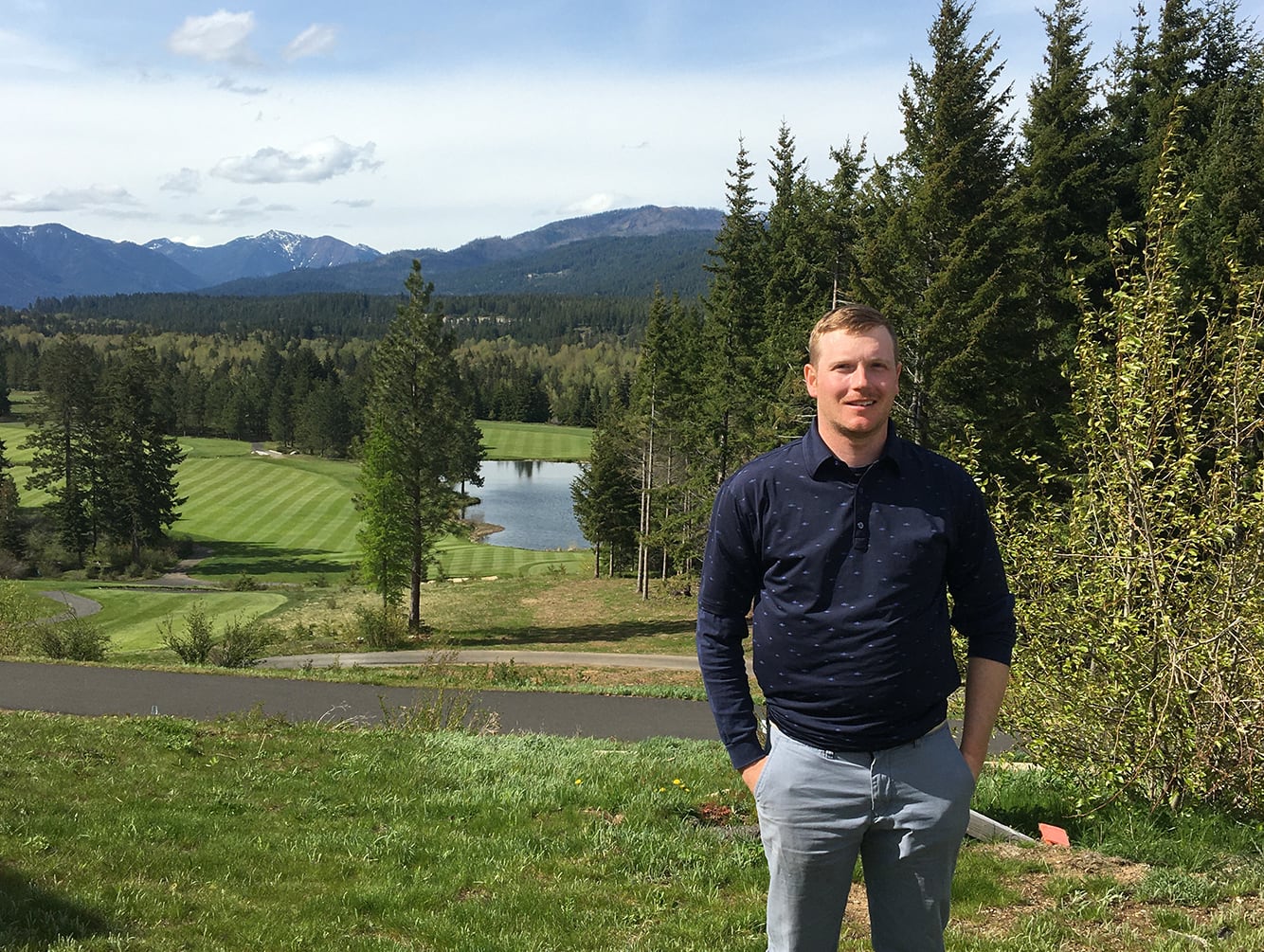 Granite Pointe assistant pro Nicklaus Kennedy came within a few strokes of taking the first step to qualifying for the 2022 U.S. Open, set for June 16-19 at The Country Club in Brookline, Massachusetts.
Kennedy finished with a 1-over-par 73 at the U.S. Open Local Qualifying tournament last week at Tumble Creek Club in Cle Elum, Washington.
Kennedy's score was two strokes from the qualifying cut line of 71.
"I played great considering the conditions," Kennedy explained.
"It was a true us open qualifier with fast greens and tucked pins."
To qualify to play in a U.S. Open, the player must first be successful at the 18-hole Local Qualifier before going on to compete at a 36-hole final qualifier.
Kennedy opened with three bogeys and a birdie on the front nine for a 2-over-par 38 score.
"The wind was gusting, and 19 guys walked off the course," Kennedy said.
"I am proud I was able to survive the tough holes and take advantage of the downwind holes coming in."
On the back nine, Kennedy became more comfortable and after recording a pair of bogeys, carded a birdie and an eagle on the 14th and 15th holes, respectively to begin his run.
After a par on the 16th hole, Kennedy registered a bogey on the par 3 17th before finishing with a birdie on the par five 18th to post a 18-hole total 73.
The qualifier winners, Ethan Evans of Mercer Island, WA, and Isaac Hall of Reardon, WA., each finished with 3-under-par 69s.
Two players finished with 70s and two at 1-under-par 71.
"I am going to take a lot of confidence from this result especially because I haven't competed much over the last couple years," said Kennedy.
"The dream is still alive, and I plan on qualifying one day."
"I look forward to competing more this summer," he added.
Granite Pointe Pro Reg Clarkson competes at BC Mid-Amateur in Kimberley
Granite Pointe club professional Reg Clarkson finished down the leaderboard at the BC Men's Mid-Amateur tournament last week in Kimberley at the Talking Rock Golf Course.
Clarkson finished with a 243 total in the 54-hole tournament, tied for 59th spot.
Patrick Weeks of Vancouver defeated Brent Pound of Kamloops in a playoff to win the tournament.
Josh Coletti, formerly of Nelson who now lives in Kelowna, finished tied with Clarkson in 59th spot with a 243 score.