Leafs salute players during team awards banquet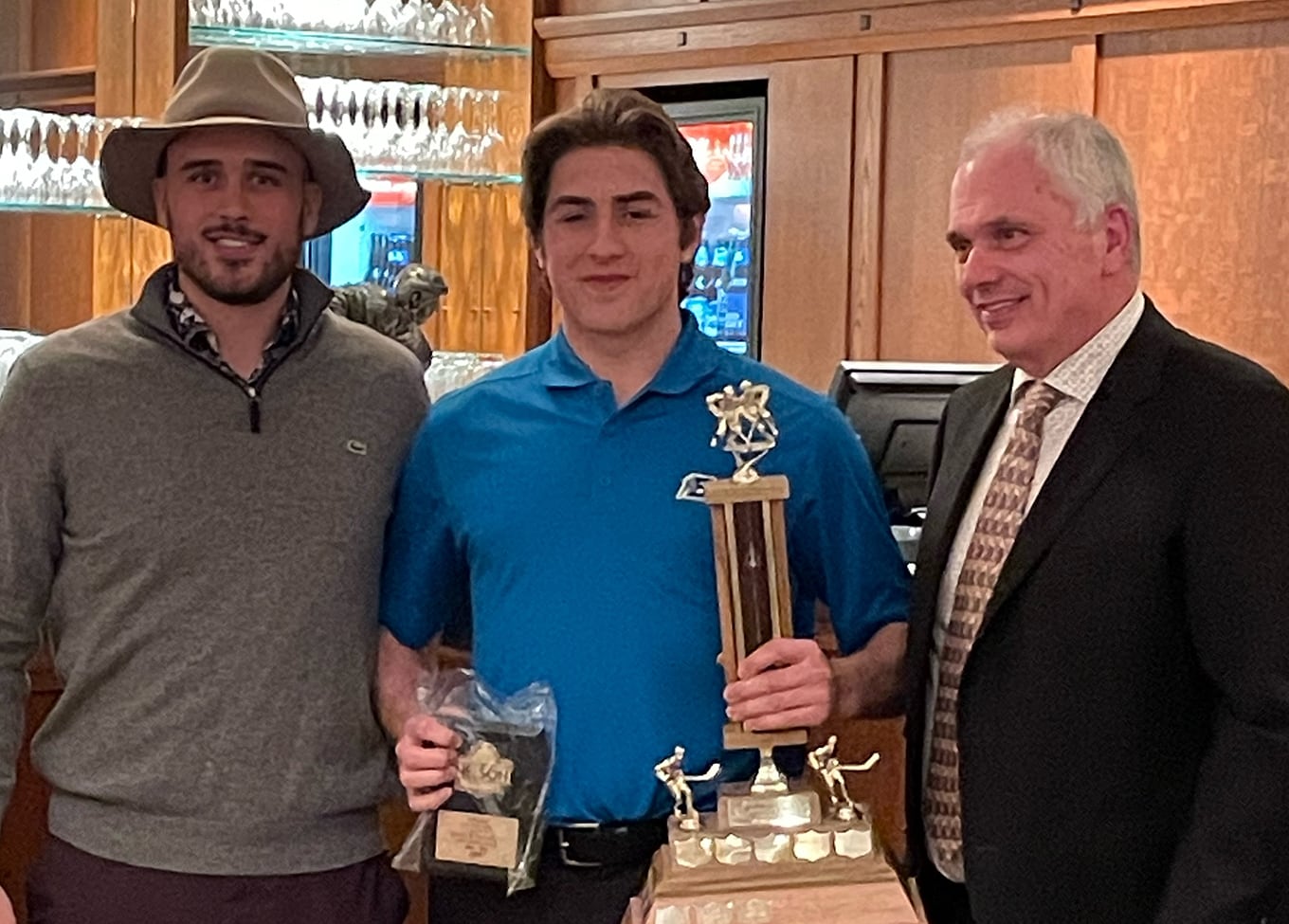 The Nelson Leafs concluded a very successful campaign on ice as the Kootenay International Junior Hockey League club recently held its annual awards banquet at the Hume Hotel.
Nelson first won the Murdoch Division Regular Season title with a 31-10-0-1 record — 16 points ahead of second place Beaver Valley Nitehawks.
The Leafs then won the Murdoch Division Playoff Crown with two very competitive series against Castlegar Rebels and Beaver Valley.
Nelson then dethroned the Kootenay Conference Champs from Kimberley in six games to advance to the Teck Cup Final against Revelstoke Grizzlies.
The Leafs rallied from a two-game deficit to defeat Kimberley in six games.
The season ended for the Leafs when defending KIJHL Champion Revelstoke Grizzlies ousted Nelson in five games in the Teck Cup Final.
Some of the awards from the year-end banquet included:
ROOKIE OF THE YEAR: Bryce Sookro
COACHES CHOICE: Simon Nemethy
MOST IMPROVED PLAYER: Ryan Quast
BEST DEFENSMAN: Bryce Sookro
LEADING SCORER Joe Davidson
UNSUNG HERO Tyler Pisiak
MOST VALUABLE: Lane Goodwin
SCHOLASTIC PLAYER OF THE YEAR: Seamus Boyd
PLAYOFF PREFORMER: Tyler Pisiak
Most Spirited Maple Leaf Bryden Pow
Most Popular Player Joe Davidson
Sportsmanship Trophy: Tyson Lautard
Citizenship Trophy: Tenzin Mint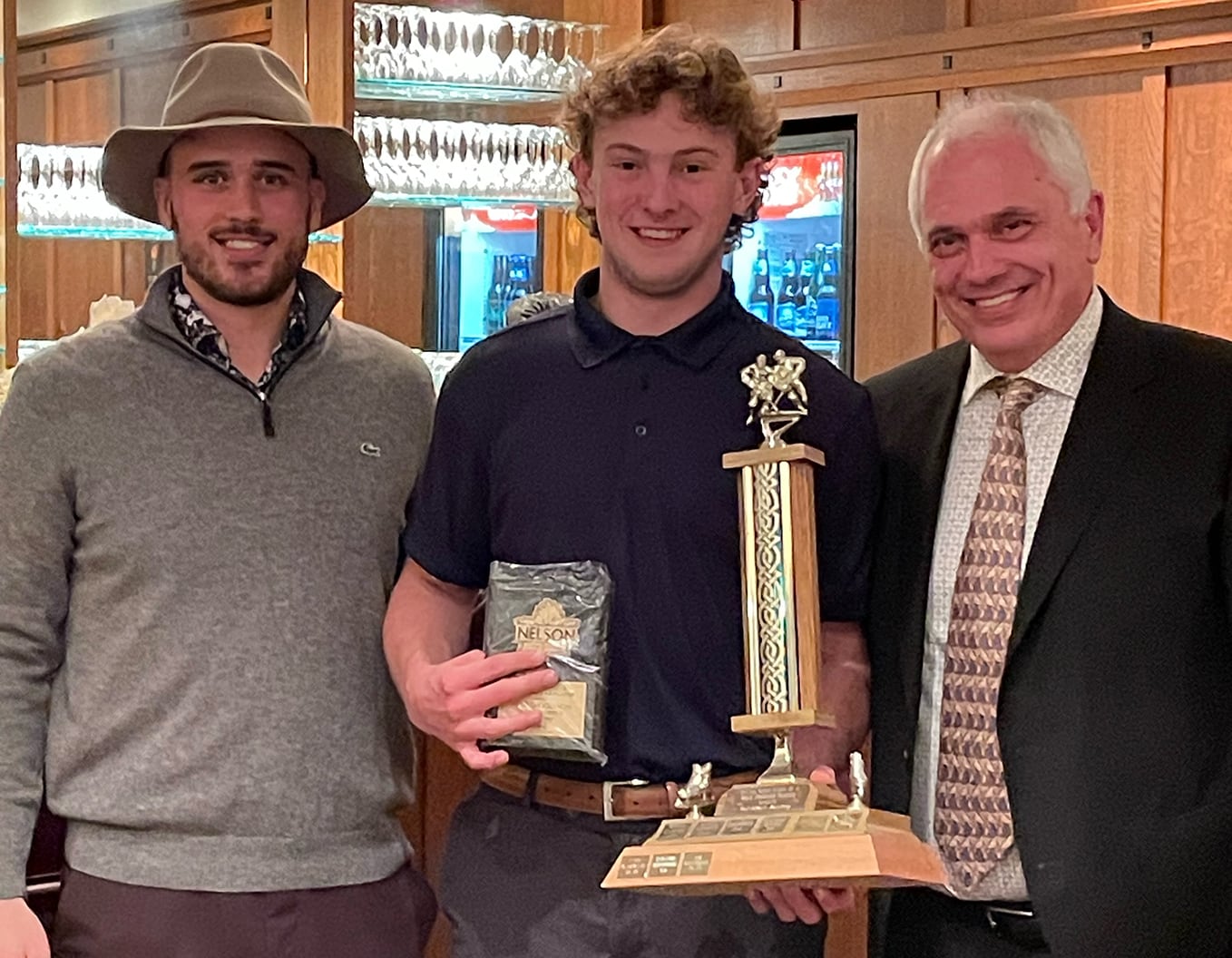 Nelson Minor Hockey grad Joe Davidson is presented with Most Popular Player and Leading Scorer awards by coaches (left) Adam DiBella and Mario DiBella.
Coaches Adam DiBella (left) and Mario DiBella present Simon Nemethy with the Coaches Choice Award.