Too good to be true — Crypto investment returns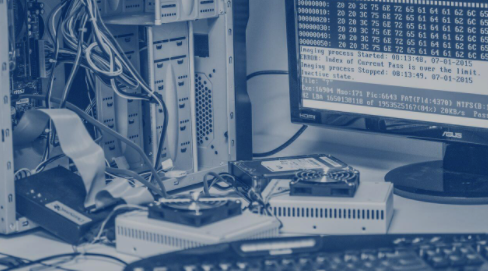 The BC RCMP Federal Policing Cybercrime Operations Group has shut down numerous bogus online cryptocurrency investment platforms in the fight against the disturbing upward trend targeting new investors.
Cryptocurrency investments continue to rise, and criminals are actively luring rookie investors through enticing online and social media ads promising quick and high returns on investment.
Over the last several months, a number of cryptocurrency investment fraud victims have reached out to the BC RCMP Federal Policing Cybercrime Operations Group regarding self-proclaimed cryptocurrency investment consultants who have defrauded them through an array of intricate online investment schemes.
Many of the victims had been lured by online ads promising immediate high returns on cryptocurrency investments, leading them to contact the cryptocurrency exchange platform to inquire about the tempting prospect of multiplying their return on investment.
This is where a company representative convinced them to invest in cryptocurrency either through a third-party investment platform, or an app downloaded onto their home computer or mobile device that gave the fraudsters access to the victim's investment account.
With most of the victims being novice cryptocurrency investors, many of them sensed that the promise of immediate returns on investment were too good to be true.
But with the persistent calls from the company representative encouraging them to continue to invest, while seeing their profits grow on the platform, they carried on until realizing they had been duped into transferring their savings into a fraudulent account, or defrauded through the app's access to their online wallet.
In response to the numerous cryptocurrency fraud complaints by BC residents, the BC RCMP Federal Policing Cybercrime Operations Group has aggressively pursued the offending online scammers and successfully dismantled eight associated websites, while continuing to investigate these virtual criminal networks.
While law enforcement agencies adapt and navigate through the often uncharted and unregulated territory of combatting cybercrime, prevention continues to be the most important first course of action, said Superintendent Bert Ferreira, Officer in Charge of Federal Serious & Organized Crime – Border Integrity program in BC.
Prevent becoming a victim of cryptocurrency fraud by paying attention to the warning signs and carefully researching your investment options through legitimate sources, such as the British Columbia Securities Commission.
If you have been a target of an investment scam, even if a financial loss did not occur, contact your local police agency, alert your trusted cryptocurrency exchange to stop all transactions on your account, and report the incident to the Canadian Anti-Fraud Centre (CAFC) at 1-888-495-8501, or online by way of the Fraud Reporting System (FRS).