'Night, Mother comes to Taghum Hall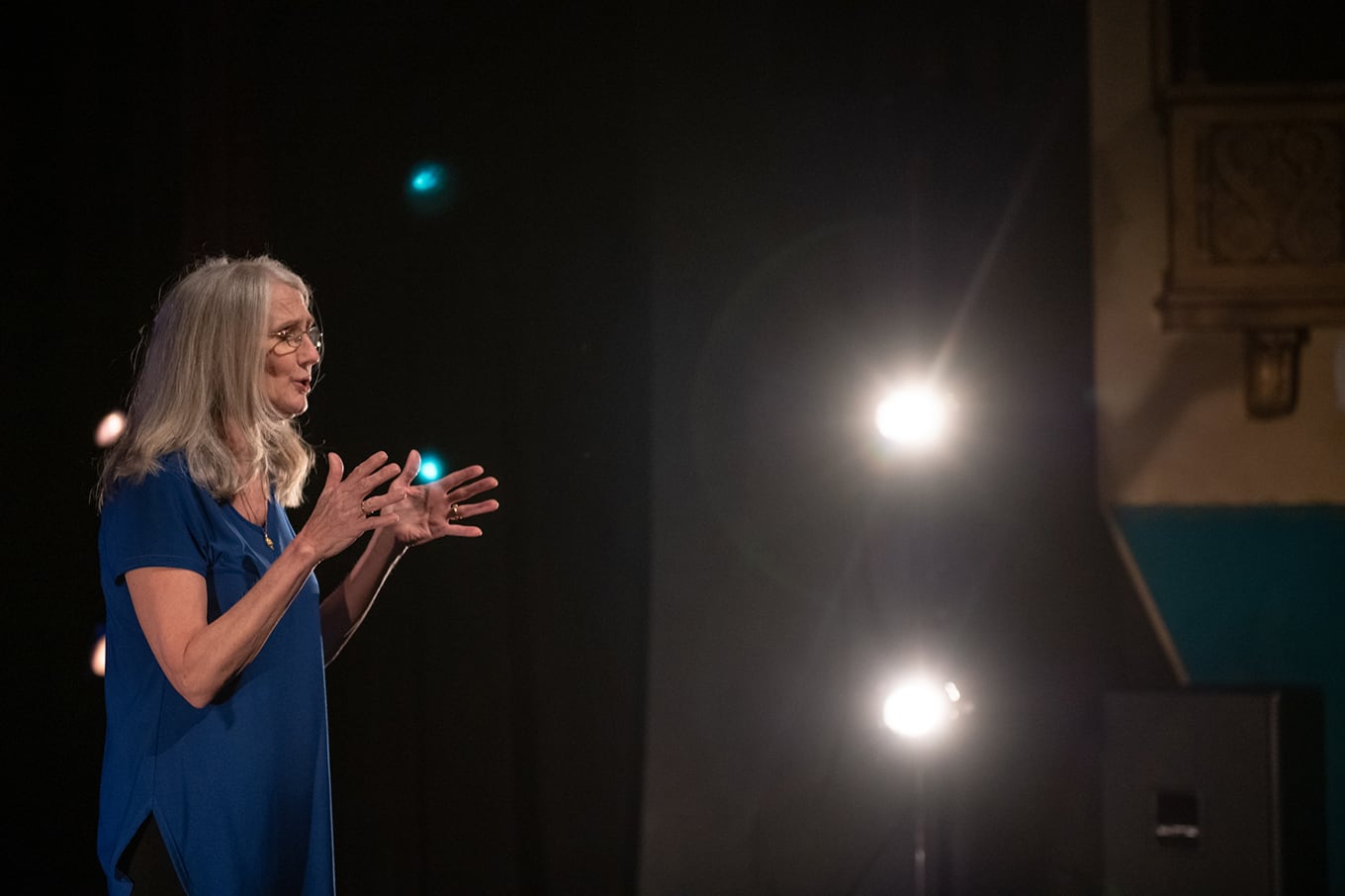 Take a Pulitzer Prize-winning play and put it in the hands of two beloved, award-winning local actors, and you have the makings of an unforgettable evening — or two.
A dramatic reading of the play 'Night, Mother performed by Pat Henman and Lindsay Clague takes place at Taghum Hall on Friday, April 8 and Saturday, April 9. Both events start at 7 p.m.
'Night, Mother deals with a difficult subject as characters Jessie and her mother Thelma explore, in a very personal way, the theme of suicide over the course of a single evening. Described as thoughtful, sad, and funny, the 1981 play by Marsha Norman has been performed widely, including on Broadway, in London, and as a film starring Anne Bancroft and Sissy Spacek.
Both actors are excited about the opportunity to explore the play together as a dramatic reading, a common tool for actors to hone their craft outside of a full-scale production.
"Lindsay and I have directed each other — I directed her in Liberation Day and Mamma Mia! and she directed me in The Gin Game — but we have not acted on stage together. Here was our opportunity."
As for the play, "The theme spoke to us, the characters and their relationship — mother and daughter — especially made an impact on us. We are both mothers and daughters," Henman explains.
"We immediately recognized that the strength of the work is in the words these women say to each other. It is a powerful statement on family and behaviour, love and loss."
Says Clague, "It was clear from the first reading that it was the right play for us."
A portion of the proceeds benefit Nelson Community Services, which supports individuals and families at their most vulnerable. The actors emphasize that the play may involve triggers for some. After each performance the actors will be joined by a mental health professional for an open discussion about the play and its theme.
Taghum Hall is partnering with the actors to bring the play and discussion to the community.
Tickets are $15 and are available at Eddy Music, Taghum Shell, and online at taghumhall@shaw.ca.