Mallard's Team of the Week — BC Games Kootenay Zone Gymnastics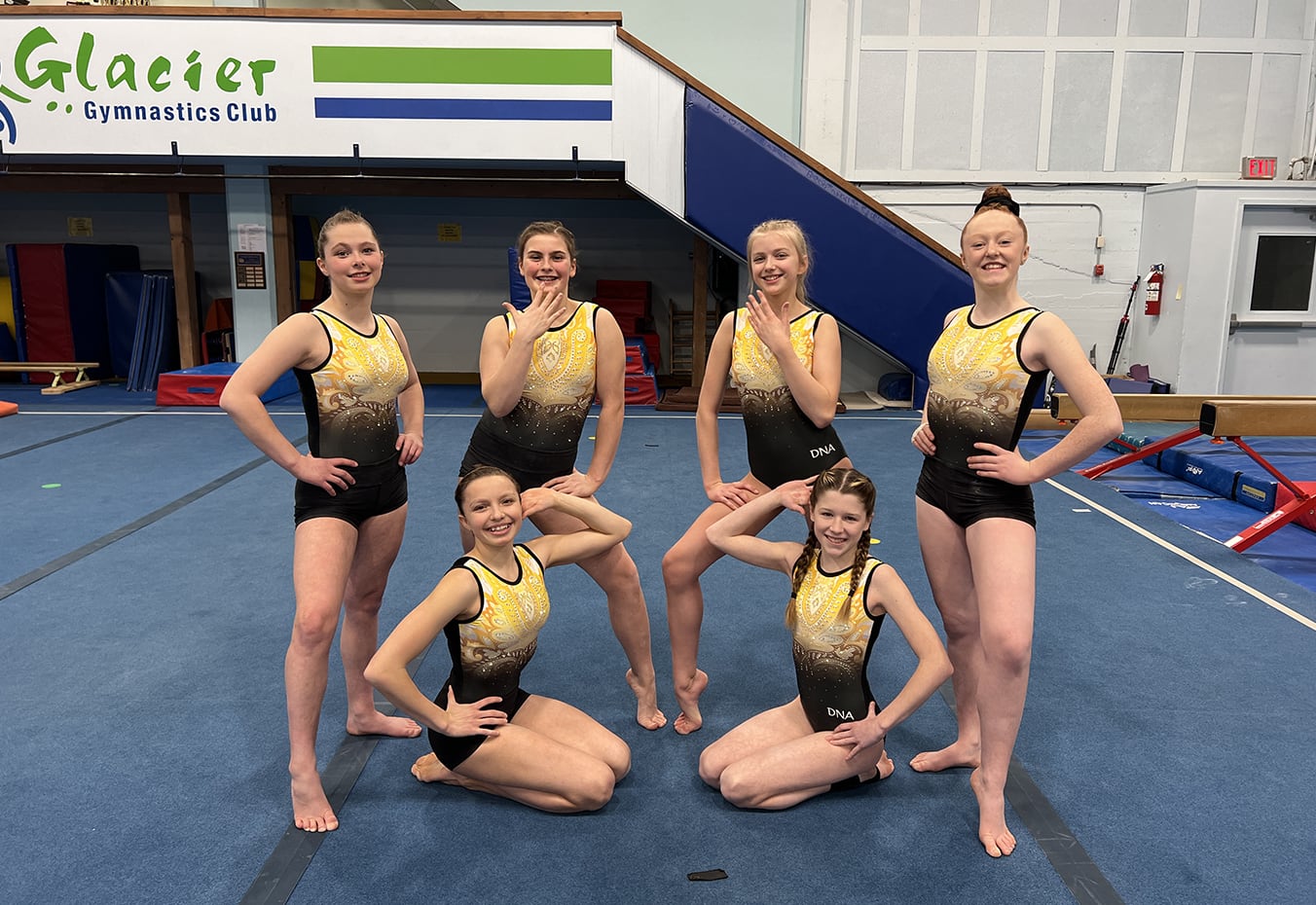 Four Glacier gymnasts captured a pair of medals and 12 top-ten placements at the BC Winter Games Replacement Virtual Competition, February 21.
Each Zone in BC had their top six gymnasts participating in this exclusive event.
"We were all very excited that Gymnastics BC decided to host a virtual replacement event for all the gymnasts that have been working towards the BC Games opportunity that was cancelled because of the recent COVID situation," said Head Coach, Sandra Long.
The Kootenay Zone team was led by 14-year-old Asia Szczepanski, who won the silver medal on beam with her graceful and confident beam routine and she also earned the bronze medal for her dynamic floor routine. She placed 6th on vault and 7th all around.
Teammate Anouk Prud'homme had the highest all-around placement, taking 5th place. She also was 5th on vault, 6th on floor and 8th on bars.
Glacier's youngest gymnast, 13-year-old, Anni van Hellemond finished the competition with a top-ten all around placement and 6th on beam and 9th on vault.
Macy Loutit, 14 years old, was 8th on floor, with her highest floor score 9.425 of the season.
"The girls put in a lot of time preparing to execute a specific competition plan for this event," said Glacier Gymnastics Head Coach, Sandra Long. 
Long said focusing and following their plan enabled them to perform personal best routines at this highly competitive and stressful event.
"We have been training the last two years without really knowing how our gymnasts would stack up against other teams," said Long.
"Having three of our gymnasts finish in the top-ten all around at this event tells us that we are on the right track for a successful competitive season.
The gymnasts next big competition will be BC Provincial Championships in Surrey, April 1-3, where they will join nine other teammates on the Glacier Team.
Mallard's Source for sports would like to salute the gymnasts with Team of the Week honours.