Hume outlasts Heritage Roofing to capture KLRHL Championship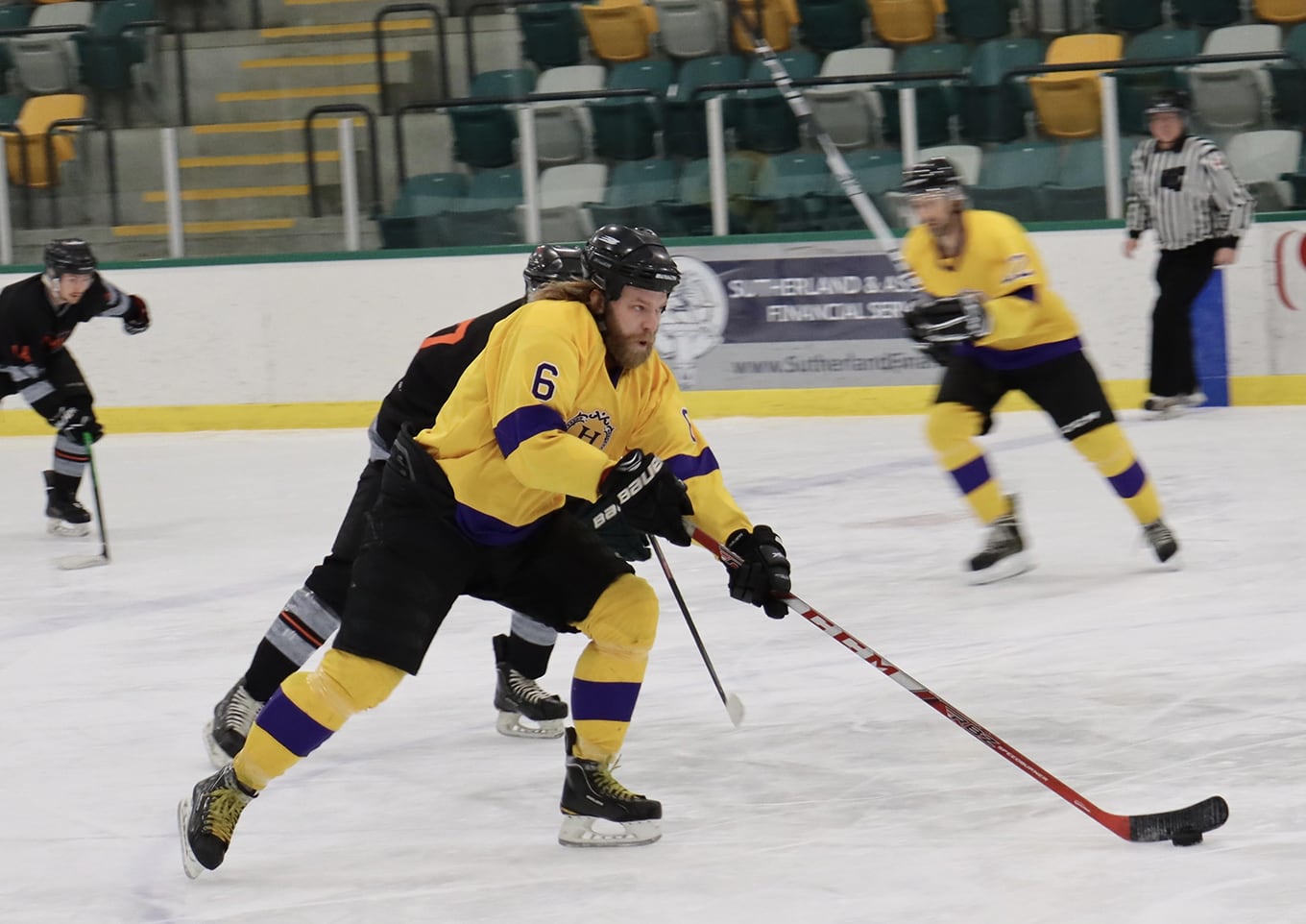 There is a new champ in the Kootenay Lake Recreational Hockey League.
After three years at the top, the Backroads Bears were finally dethroned as Hume Hotel defeated Heritage Roofing Storm 2-1 in the best-of-three KLRHL series Wednesday at the NDCC Arena.
Hume won the third and deciding game 6-1 on goals from Brandon Costa, Kaleb Comishin, Eric Walker, Mark Talbot, Lucas Fortier and Eric Richardson.
Curt Doyle, outstanding between the pipes, was the winning goaltender for Hume in a game the Storm outshot the victors 40-29.
Hume won the opening game of the playoff 8-1 before Heritage Roofing rallied to capture Game two 4-3 in overtime.
Ben Woodward netted the winner, beating Doyle in the Hume nets.
The winning Hume team includes, Kyle Boutette, Eric Walker, Mark Talbot, James Sorrey, Shandy Mowery, Matt Mint, Brodie Nadeau, Lucas Fortier, Erik Richardson, Matt Devito, Brandon Costa, Kaleb Comishin, Travis Hauck, Jason Allesio, Russell McLean and goalie Rory Hannah and Curt Doyle.
Backroads Bears were eliminated during the semi final round robin.
Heritage Roofing Storm pushed Hume to a third game, but could not get many pucks past goalie Curt Doyle. — Submitted photo