City seeks new Fire Chief after MacCharles announces retirement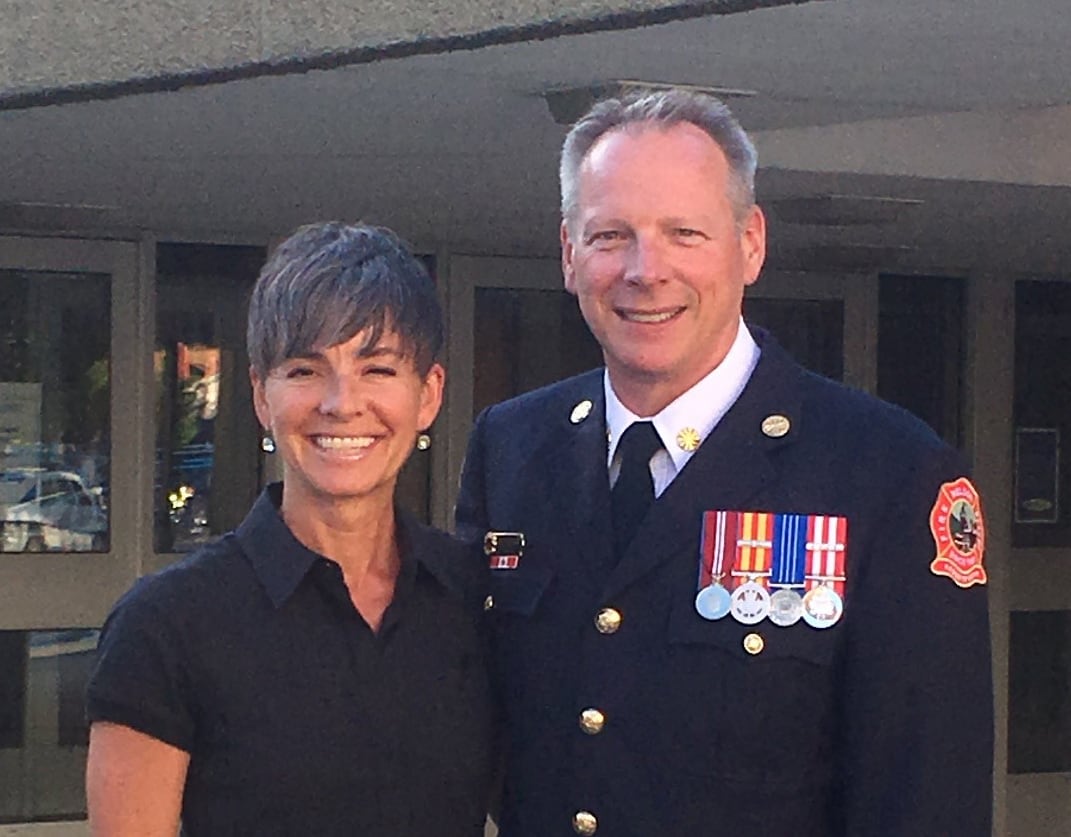 The City of Nelson and Nelson Fire & Rescue Services are on the hunt for a new Fire Chief and Director of Emergency Management after current Chief Len MacCharles said he's retiring at the end of May.
The decision by MacCharles concludes a remarkable 41-year career in Emergency Services.
"It has been an honour to be the Fire Chief and Director of Emergency Management for the City of Nelson," Chief MacCharles said in an emailed statement.
"I have great respect for the work done by City Council and City staff and have been proud to be part of a team where everyone wants the best for Nelson, and they all work hard to deliver it," "Most importantly, it has been a privilege to work with such a fantastic group of professional firefighters and staff at Nelson Fire & Rescue Services.  I will always cherish my time here . . ..Thank you all!"
Chief MacCharles began his career with Calgary Fire Department in 1981, then in 2004 was promoted to Deputy Chief in Calgary, and in 2014 became Fire Chief for Nelson Fire & Rescue Services, and has been in this role for 7 ½ years.
Chief MacCharles has had an impressive career with many significant emergency incidents under his belt, including his roles as Incident Commander for the Slave Lake wildfire in 2011 and Deputy Chief of Emergency Management during the 2013 Calgary floods; and Incident Commander for several emergencies in and around Nelson.
"I want to thank Chief MacCharles for his work during his time with the City of Nelson," said Nelson Mayor John Dooley.
"He elevated our emergency management services to a new level through several initiatives, including the creation of an Emergency Operations Centre, a new Emergency Alert app, and enhancing our FireSmart programs, just to name a few."
"On behalf of Nelson City Council, we want to wish Chief MacCharles a wonderful retirement and thank him for the incredible work he did during his time with the City," Mayor Dooley added.
In addition to leading Nelson Fire & Rescue team, Chief MacCharles was tasked with reviewing the City's emergency preparedness.
 When Council chose to bring this back in house, he was instrumental in developing and implementing the Emergency Management Plan.  This work was vital as the City has experienced a number of wildfires, floods, a pandemic, and a heat dome over the past five years.  Grants were secured to expand the FireSmart, wildfire fuel mitigation projects, and develop the City's Emergency Operations Centre. 
Chief MacCharles says he is not exactly sure, but he will miss the Fire Department and working with the community.  
MacCharles and his wife Pam plan to continue their life here in Nelson and look forward to spending more time with friends and family and hopefully improving their golf game.