Trafalgar students assist with people needing refuge from extreme cold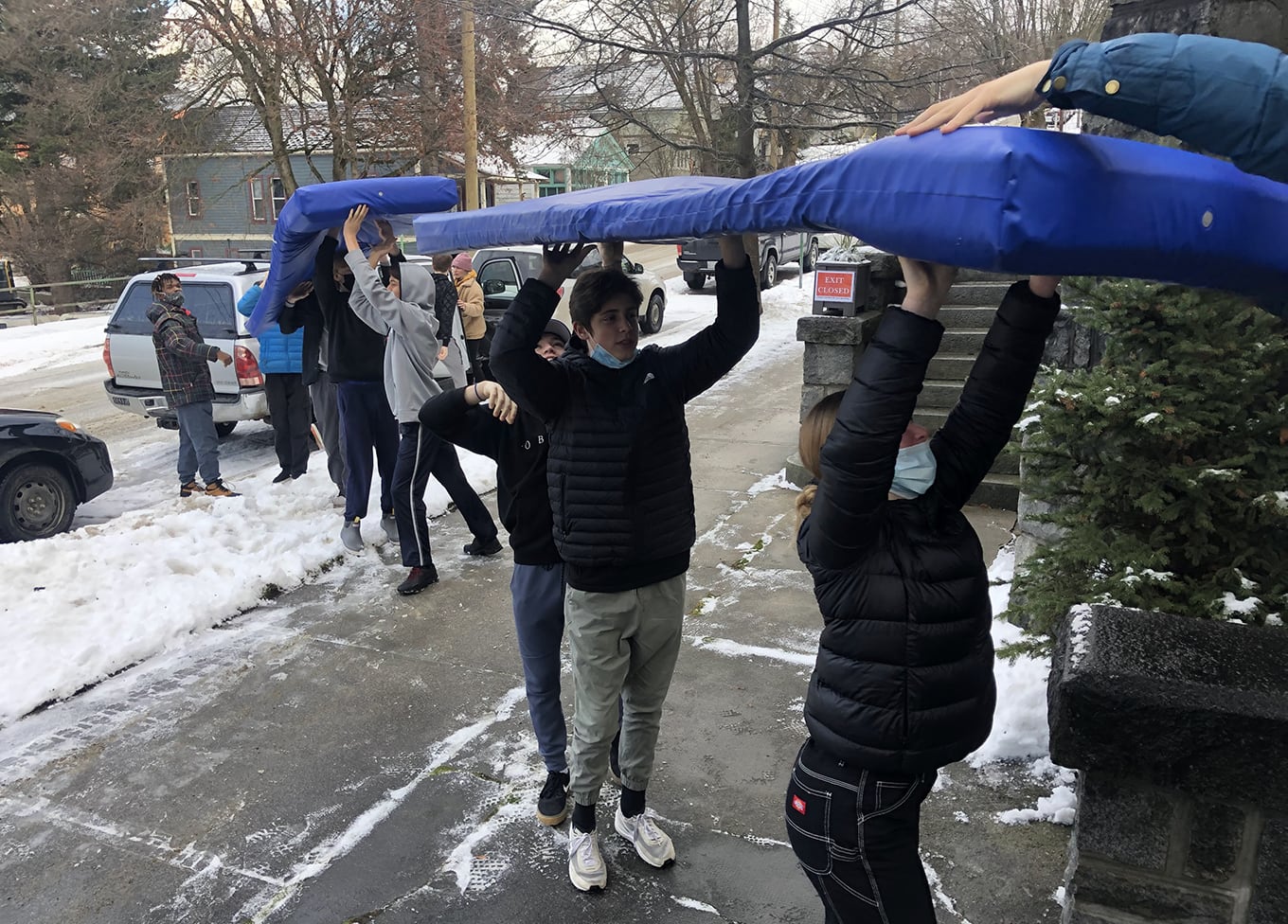 In early December 2021 Sandra Bernier, Emergency Shelter Manager with the help of 28 Grade 9 students from Trafalgar Middle School set up the 10 Winter Emergency Beds (WEB) at St. Saviour Pro-Cathedral on Silica Street.
Teacher Helena Bryn-McLeod had reached out to offer their services as volunteers and to give the students some real-world experience doing outreach in the community.
"We benefited so much from the experience and the kids all said they felt really moved and stoked to have helped out," Helena explained.
"The students in my class now have a trauma-informed lens through which they can perceive people more compassionately."
These WEB run from 8 p.m. -8 a.m. until the end of March.
Emergency Housing Services is housing anywhere from 45 -55 people per night, up from 18 beds pre-pandemic.
Many of Nelson CARES services have had to expand and pivot since the beginning of the pandemic to ensure that the most vulnerable are still able to access basic needs.
"It has been heartwarming to see the community come together and help bring the site to life," Bernier said.
"The support has been amazing and it is full every night."
The Nelson CARES team would like to thank the community around St. Saviour Pro-Catherdral and the congregation and administration for the support of this initiative.