End COVID-19 restrictions, mandates — MP Rob Morrison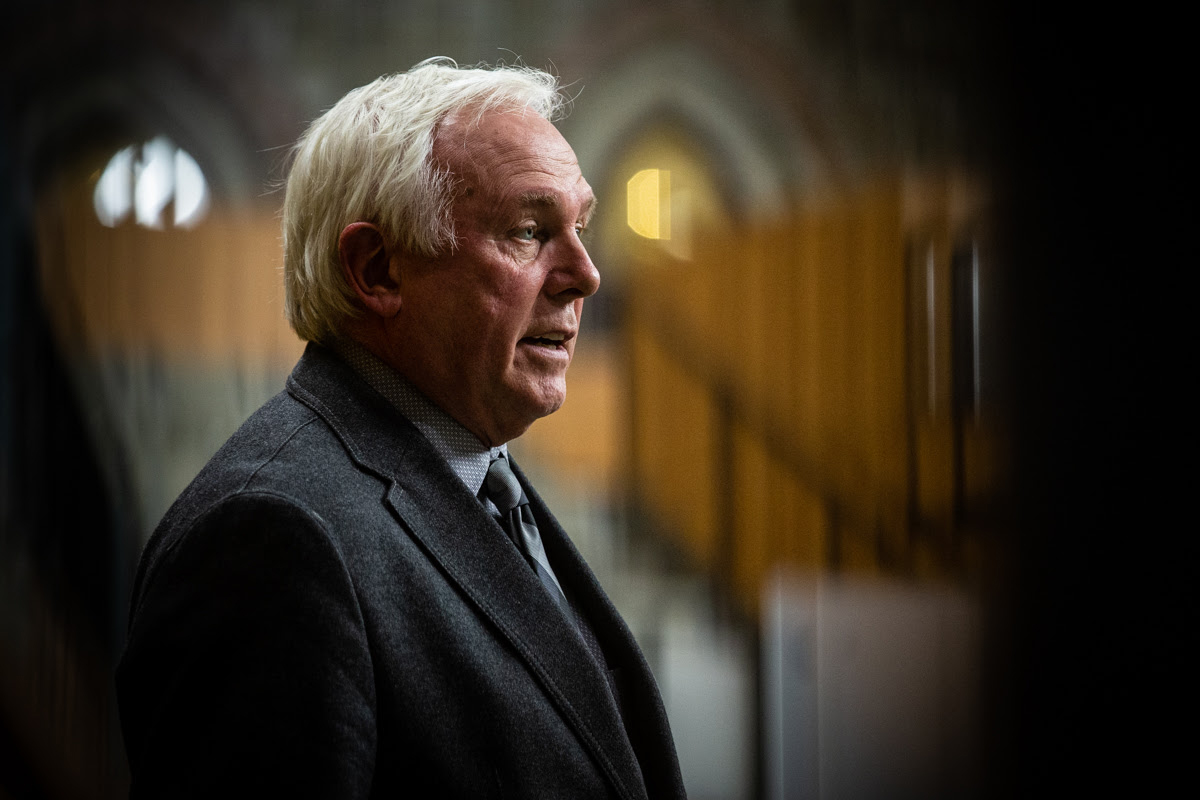 Kootenay Columbia MP Rob Morrison is calling on the federal government to re-evaluate COVID-19 restrictions after protests in Ottawa and at Canada/U.S. borders continue to hamper the economy.
In a recent newsletter to Kootenay Columbia constituents, Morrison said that "Canadians urgently need a plan to get us out of the pandemic and can't be expected to live with these restrictions indefinitely."
"For two years, Canadians have been living with COVID-19 restrictions," Morrison said.
"Two years of lockdowns. Of not being able to visit loved ones. Of not being able to travel. Two years of isolation that has inflamed Canada's mental health crisis and hurt Canada's vulnerable populations."
Morrison said Prime Minister Justin Trudeau should listen to his own Chief Public Health Officer and some of the members of the Liberal caucus.
Morrison said last week Canada's Chief Public Health Officer, Doctor Theresa Tam, said that all existing public health measures needed to be "re-evaluated" so that we can "get back to some normalcy."
"Just this week, we've seen two Liberal MPs saying what Conservatives have been saying for a year: the Prime Minister needs to depoliticize the pandemic and follow the science," Morrison writes.
"They also stated that Justin Trudeau used the pandemic to wedge, divide, and stigmatize Canadians."
Morrison looks to the United States to the south and other counties in Europe as places where restrictions are being shelved, in spite of those same countries having lower vaccination levels than Canada.
"Conservatives are calling on the Trudeau government to follow the evidence; follow the science, and table a plan to quickly end all federal mandates and restrictions," the two-time MP for Kootenay Columbia said Morrison said.
"Canadians deserve a plan — it's time the Prime Minister gave them one."
Morrison said the lack of leadership at the federal government has sparked massive trucker convoy protests across the country — some of these demonstrations that are currently blocking critical infrastructure in Canada. 
"Men and women, children, old and young, from every walk of life and every community of this country have been rallying to have their voices heard," Morrison said.
"They want their freedoms back."
Trucker Freedom Convoy protesters continue to hold the country hostage at few Canada/U.S. border crossings as well as a key corridor for goods moving between the two countries at the Ambassador Bridge near Windsor, Ont.
Media reports Sunday said police were beginning to make arrests in an attempt to re-open the major trade route between the two countries.
Saturday, Surrey RCMP said protesters caused significant traffic congestion on 176 Street near 8 Avenue near the Pacific Highway border crossing.
Although protestors have been mainly peaceful, Surrey RCMP said a few vehicles breached police barricades, driving the wrong way down 176 Street.  
Surrey RCMP said officers continue to investigate this incident.
Locally, the Freedom Convoy Kootenay held a demonstration at the Patterson Border Crossing near Rossland Saturday afternoon.
Morrison, believes now is the time to take down the barricades and get back to normal.
"The economy that the protests were aimed at reopening is being hurt," Morrison said. "Farmers, manufactures, small businesses and families are suffering."
"This is not the aim of the protest," he added.
"Conservatives support peaceful and legal protests, but it's time to remove the barricades for the sake of our economy."
Morrison concluded his newsletter by reaching out to protesters in the riding.
"To those protesters in Ottawa and across Kootenay-Columbia, you came bringing a message."
Last week in the Kootenay Columbia riding, the BC Centre of Disease Control said during the week January 30 to February 5, 2022, there were more than 500 reported COVID-19 cases.
However, that number should read higher as most people are not getting tested for COVID-19 and are isolating from home.