Daily Dose — Local Designer Improves Lives One Old Cabinet at a Time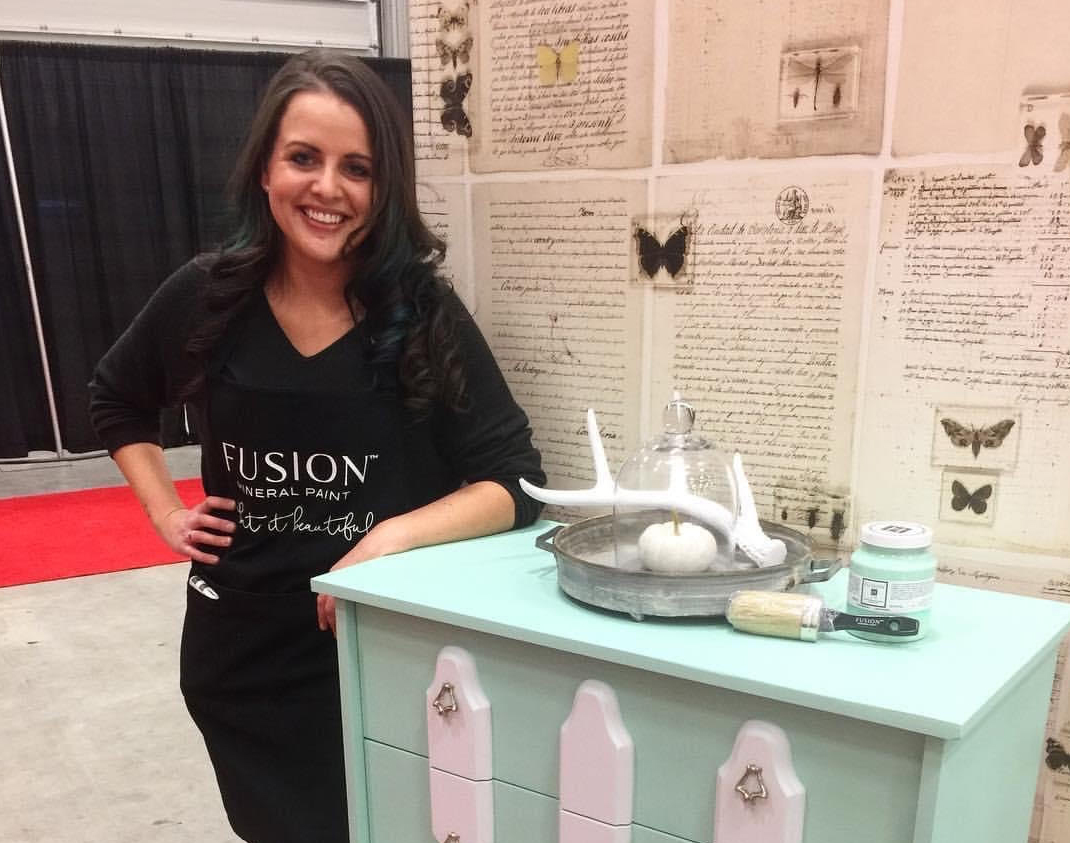 Robin Gallant's road to owning her own business in Nelson is a unique one that goes back to her teenage years when her love of design started.
At age 15, on a whim, she entered a contest that changed the course of her life.
"I won the Ikea Canadian Dream bedroom designer of the year," says Gallant.
"It gave me a boost of confidence that I wanted to get into design. Nine thousand people entered, including known designers aged 15 to 35. I was the youngest contestant. I never in a million years thought I had a chance. The fact that I won was an unbelievable shock."
It was just the boost she needed to move past her parent's challenging separation occurring at the time. After winning the contest, she hoped to go into design professionally.
"I dreamt of going to Toronto to design school or pursuing something within Ikea, but two years later, I got a surprise that I had a child on the way. That put a little hiccup in my plans to go to university. So worked in banking and designed on the side."
While she worked, Gallant watched DIY shows on HGTV and read design magazines avidly. She was particularly fascinated by costly designs that could be imitated cheaply.
"It was my mission to create a baby's nursery on a $500 budget that looked like it came out of a magazine. I found an old crib and change table that needed some serious work, determined that I would look European. That's where it all started. I became addicted then and there."
Gallant worked her stable bank job in the lower mainland and did her passion in her spare time.
"I had always done design and furniture restoration on the weekends, but I never imagined that it would be something I could do to make a living."
Living in the lower mainland, Gallant experienced some severe hardships. At this time, she was placed into low-income housing temporarily until she got back on her feet. Little did she know, it would be an inspiring experience where she met all kinds of people.
"I would go with paint and show some of the women what they could do to a piece of junk they found on the curb or the items donated to them. It was amazing how they had a bit more smile in their step; they were prouder to come home; it made them want to dress a little better because they didn't feel like everything was a dump. It was just amazing to see."
In 2012, Gallant was working as a supervisor/manager at the bank; as a single mom to Isaac, she felt increasingly unsafe due to the gang violence in the area she lived.
"I was robbed at gunpoint. I just had enough of the crazy city life."
She decided to move to Nelson, where her mom lives.
"I wanted Isaac to have a better sense of community and a safer place where he could walk home from school and me not worry. I thought I'd move here for a year and try it out."
Gallant got a position at the Credit Union in Nelson. Soon after, she took the plunge to start her own business.
Renovations on her store, then called Birch n Burlap, on Baker Street, began in 2013. The new company started primarily with refinishing and repurposing antiques and furniture. Gallant quickly built a name for herself in town.
Her son Isaac, now 19, is incredibly creative and hopefully going to become a tattoo artist; he's an excellent drawer.
Today, Gallant is working hard to keep her business afloat in the pandemic, although she averages 12 hours working a day, seven days a week these days.
"Since COVID, I can count on one hand how many days I've had off. You're trying to save your dream and your passion. I'm very blessed that the design/finishing side of my business is so booked that I'm not taking any more bookings for the remainder of this year."
The DIY workshops have taken a vast 100% hit since COVID.
"That is the part of my business that makes me glow. I love to show people that you don't need a lot of money, you just need to have someone to show you, and you can have a home that looks beautiful," says Gallant.
The retail side has taken a 75% hit since COVID. So, she's had to work overtime on the design part to save the retail side and her space.
Despite all the challenges, Gallant still keeps hoping and dreaming.
"I would love to start a non-profit organization where I take a bus transformed into a mobile home so I can travel all over North America and teach free classes in low-income housing, women's shelters and to young families. I know many people who live in low-income housing who feel that their space and the things given to them are a poor reflection of who they are, and it doesn't need to be. I would love to do that for people for free. That is my dream."
Gallant encourages local residents to keep supporting small businesses in our community.
"I worry that a lot of us have forgotten the importance of supporting small businesses in our community. We've gotten so used to shopping online because it's convenient. I just hope that as a community, we realize that every time you pick up your phone to order online, just think, wait for a second, is that possible for me to find in town?
"Because if it is, do it. The impact is huge."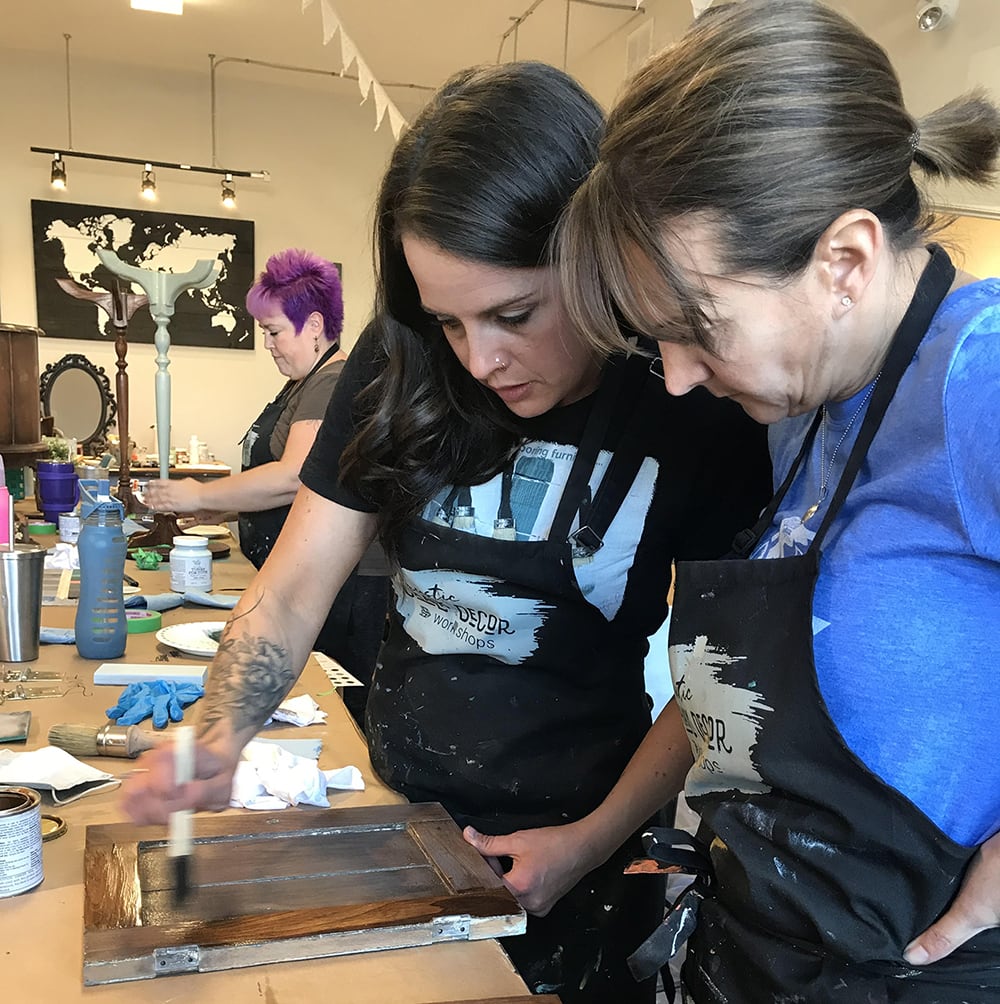 Today, Robin Gallant is working hard to keep her business afloat in the pandemic, although she averages 12 hours working a day, seven days a week these days. — Submitted photo