Mallard's Team of the Week — Nelson Boxing & Athletics Club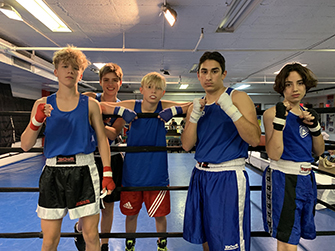 Nelson boxers have finally made it back into the ring following a long layoff due to COVID-19.
The boxers, coached by Jesse Pineiro, opened the October schedule with some solid results during a BC-Alberta fight card in Edmonton.
Djavan Mayer won by Referees Stoppage in the second round over Dean Beck from Edmonton while Riel Martinez also stopped Owen Pitcher from Lac La Biche, AB in the second round to claim victory.
William Adams boxing in his first ever bout lost a close decision to Jacob Cardinal from Edmonton while Porter Hansen also in his first bout, dropped a close decision in an action fight against Joey Bayliss from Lacomb.
Marino Raffo came back from a long layoff losing a close decision to Graham Owens from Edmonton.
The card was the first of a busy October month, with events in Kelowna, Nelson, North Vancouver, and Cranbrook.
Mallard's Source for sports would like to salute the boxers as Team of the Week.