Mallards Team of the Week — LVR-Trafalgar Cross Country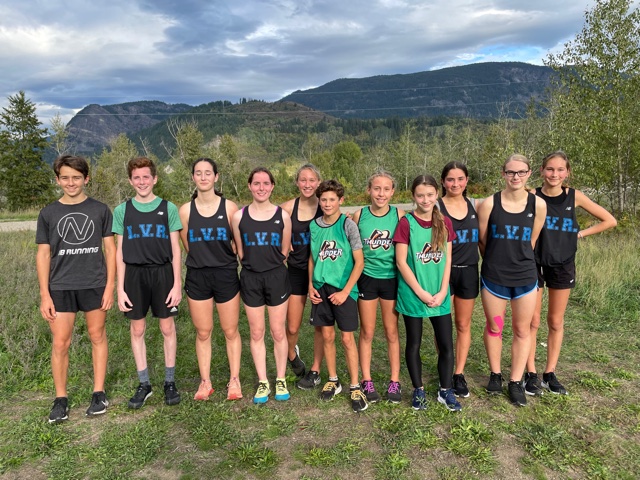 The West Kootenay Cross Country season is in full swing with runners from throughout the zone competing in races hosted at Selkirk College in Castlegar and Salmo.
The two Nelson-based teams opened the season on a high note, with Trafalgar's Dawson Abraham in time of 16 minutes, 38 seconds winning the junior boy's race with Mitchell Erickson of LV Rogers close behind finishing season in a time of 16:40.
In the junior girls race the winner was LVR's Maya Abraham in 19:16, while second place went to Trafalgar's Aleah Smith in 20:05.
At Salmo, Erickson and Abraham finishing in a tie in the Junior Boy's race in a time of 14:12.
Jaxon Kuchar of J. Lloyd Crowe in Trail won the Senior Boy's race in a time of 13:10.
Aaron Postnikoff of Mount Sentinel was second at 15:59.
Mack Zuk of J. V. Humphries in Kaslo was fourth at 16:34 with Henning Stein of Mount Sentinel fifth at 16:57.
Mallard's Source for sports would like to salute the LVR and Trafalgar runners as Team of the Week.
The combined team includes, Mitchell Erickson, Arthur Lewandowski, Agathe Passaro, Opel Lewandowski, Maya Abraham, Dawson Abraham, Aleah Smith, Avran Fisher, Maina Hetu Halle Martin and Paloma Doval.
The season continues with the goal of competing in the BC High School Cross Country Championships November 6 in Vancouver.