Daily Dose — Nelson's New Inventive Artist, Zen Wang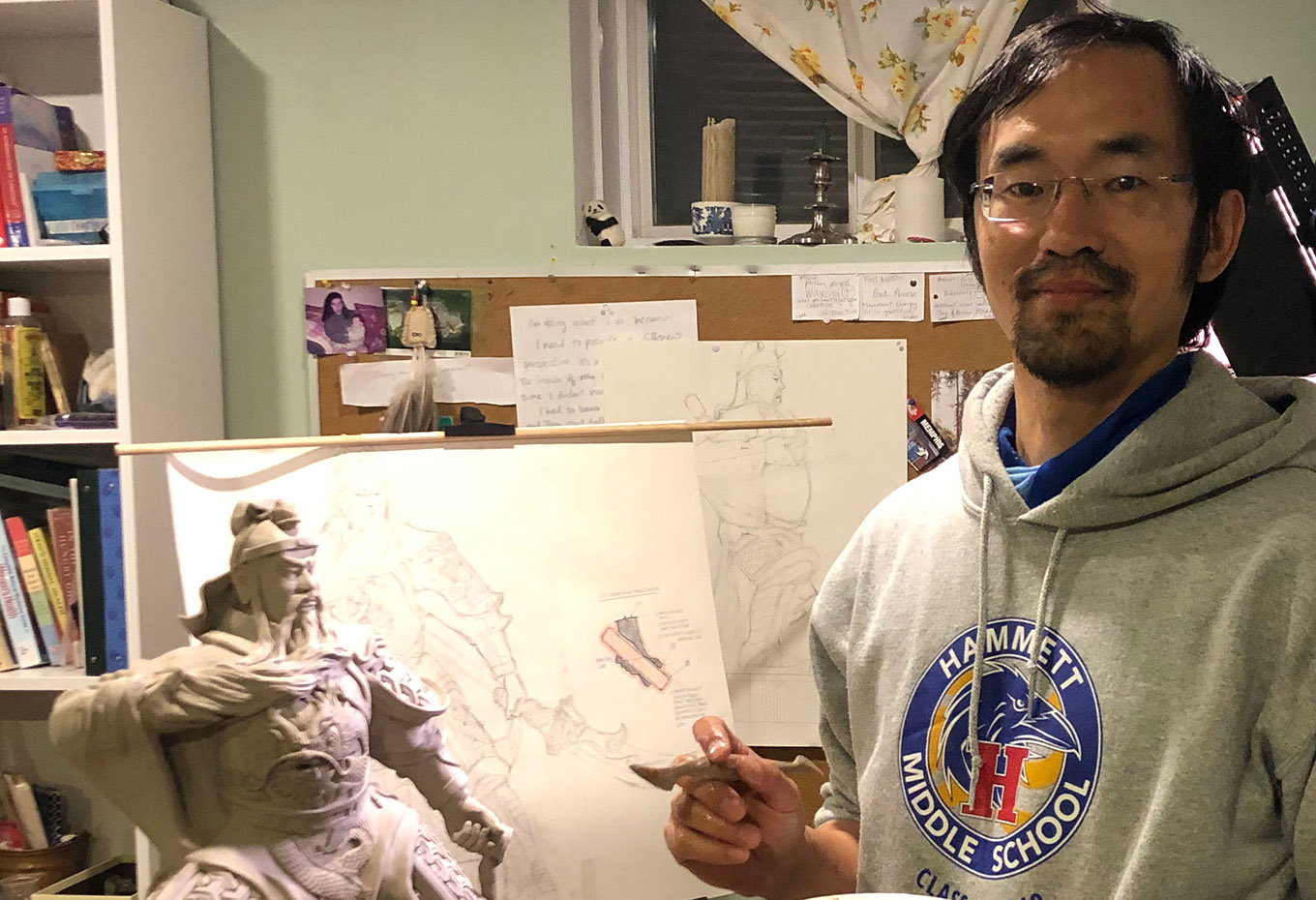 Zheng (Zen) Wang is a Nelson visual artist who is using an ancient Chinese painting technique in a new and exciting way. You may have come across him on the Columbia Basin Arts and Culture Tour recently.
Wang is also a filmmaker and storyteller.
Wang moved with his partner and child to Nelson a year ago. The family had a close friend in Nelson who was always raving about the community, especially given the natural surroundings.
"Last year we took a road trip to Nelson, and we loved it here. We have a three-year-old and we thought this would be the perfect place to bring up our kid. So, we moved the whole family here in a very short time frame,' says Wang.
He specializes in Chinese brush painting but is recently expanding into a wide range of mediums and he was able to showcase this expansion in the recent Columbia Basin Arts and Culture Tour.
"I'm trained as a Chinese brush painter but I've also transitioned into oil, watercolour, pastel, sculpturing and digital art. In my exhibition, I tried to give my audience the chronological development of me as an artist," says Wang.
Chinese brush painting has a very long history and was first developed in China in around 770 BCE. It's painted on rice paper using natural animal hair brushes and ink. These pieces traditionally depicted animals, birds, flowers or other scenes from nature.
According to Zen, "Overall it has a very zen-like feeling to it because it's focussed on composition and emotions that the artist is trying to convey. It has mainly black ink on white paper with a touch of colour so that people can focus on the shade, texture and emotion and not get overwhelmed with splashes of really intense colour."
I want to capture that by using the Chinese brush painting technique and philosophy — Zen Wang.
Wang is happy with how his entry into the Nelson art world has gone over the past year, especially with the art tour.
"The reception in Nelson was great because it was only a few days and it was a little bit of a drive for people because we live in Bonnington, 15 minutes outside of Nelson. We had quite a good turnout, almost 30 people showed up. The Nelson community is very artistic and open-minded and welcoming," he says.
For his bread and butter, Wang works as a freelance art director for film and television. He is a member of the Director's Guild of Canada. During Covid, he has been lucky enough to work remotely from the Kootenays.
Wang is a proud graduate of the Vancouver Film School and he really loves documentaries. He and his wife have made five independent documentaries together.
"The theme is always uncovering stories from people who need their stories to be told. One of them is about Chinese workers who are adopted by Canadian families."
Wang has started talking to people in the area, and the wheels already spinning for potentially creating a documentary here. Perhaps about recycling in the area or the importance of beekeeping.
Wang has made a few connections with local online artist networks, but because of Covid, it's been hard to connect face to face with his artistic peers locally.
"In the coming months, I'm going to strive to connect with more artists who live here."
He also hopes to share his philosophical knowledge with the Nelson community.
"I want to open up Chinese art, philosophy and the practice of Buddhism and Zen philosophy to the local community. At some point, I might offer workshops where people can come and practice Chinese arts and also get a taste of the philosophy."
For him, it's all about supporting people to change their self-perception.
"A great mixture of east and west is needed to bring us back into our very Zen state. In our current times, a lot of people are stressed out, people are divided, I want them to look within and be able to find that peace through art and culture," says Wang.
Wang is currently getting into woodcarving, an art he feels is a natural fit for the all trees we have in this area. He has other sticks in the fire, too.
"I really want to create a new series of art for the local community because I moved to this beautiful part of Canada. I want to capture that by using the Chinese brush painting technique and philosophy. I haven't seen a lot of that happening currently. It's a fun, interesting and intriguing way to mix the east and west by using the Chinese technique to feature black bears, kokanee salmon, elk, the different trees here. This is an experimentation that I'm trying to get into."
To learn more about Zen Wang, visit https://zenwang.net/store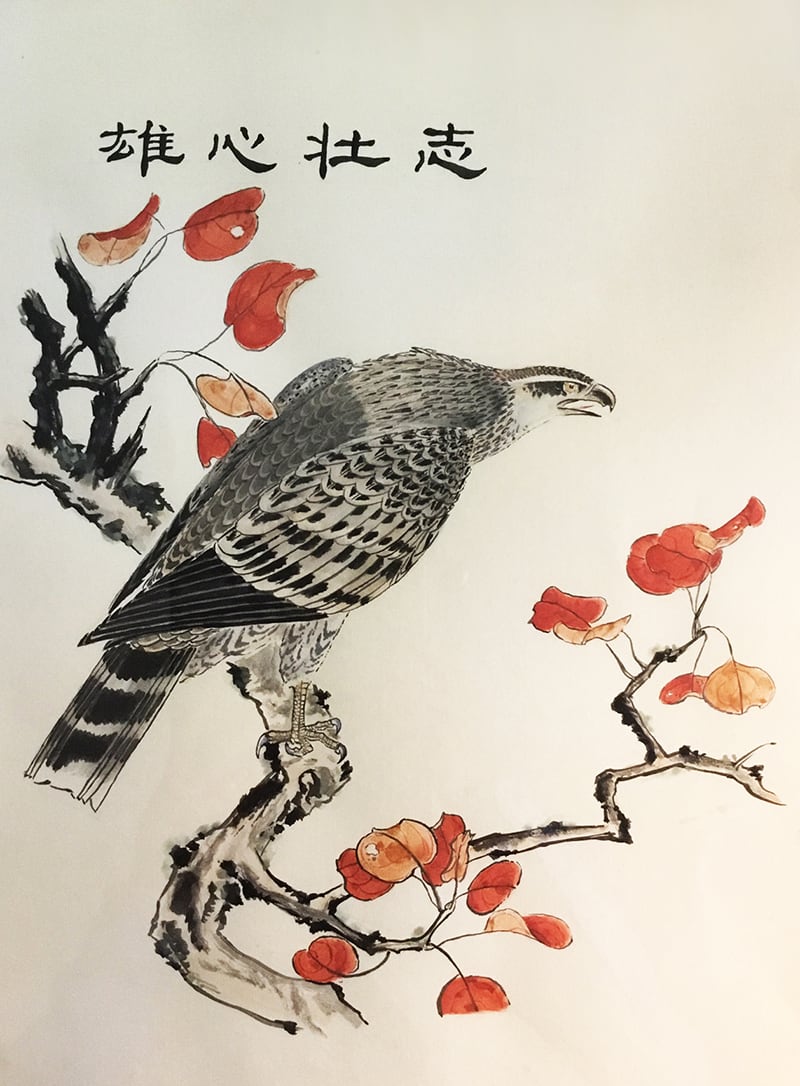 To learn more about Zen Wang, visit https://zenwang.net/store