Mallard's Team of the Week — Kootenay Chaos Track Club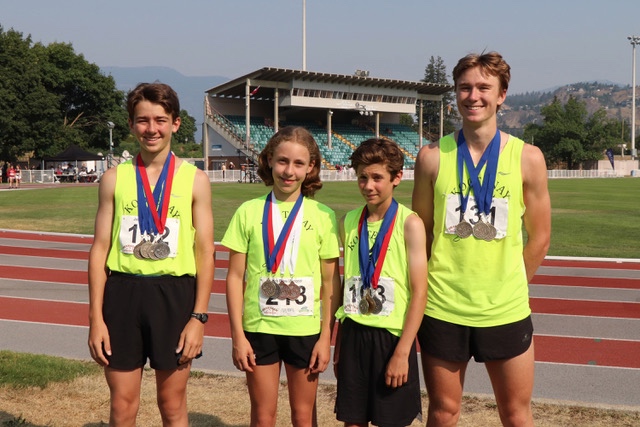 Four members of the Kootenay Chaos track club took advantage of the province re-opening competitions for sports teams, province wide, after many months of COVID-19 shutdowns by travelling to Kelowna Saturday to compete in the Jack Brow Track and Field meet.
Mallard's Source for sports welcomes the re-opening of sporting events after the pandemic, as well as saluting the Chaos athletes as Team of the Week.
Hosted by the Okanagan Athletics Club and sanctioned by BC Athletics, the event welcomed athletes from across BC to the Central Okanagan City.
Kootenay Chaos athletes did not disappoint the coaching staff as the team returned with numerous medals from the meet, mostly gold, along with many personal best performances.
Results included:
Mitchell Erickson — gold medals in the U16 1500 steeple, 1200, javelin and silver in the 800 meters.
Aleah Smith — gold medals in the U16 1200 meters, silver in 800 meters and bronze in 300 meters.
Dawson Abraham — five golds in U14 80 hurdles, 200 hurdles, 800 meters, 1200 meters, high jump and silver in long jump.
Matti Erickson — gold in U18 400 meters, 800 meters and 1500 meters.
Kootenay Chaos and L.V. Rogers grad Matti Erickson has committed to the University of Oregon in Eugene, Ore., for the fall 2021 semester.